The food scene in Providence continues to grow and the city is known as a top culinary destination in the U.S. Johnson & Wales University is located downtown, which infuses the restaurant landscape with creativity and talent. Here is a list of some of Providence's newest dining spots: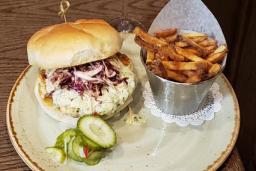 Barnaby's Public House
This vintage public house in downtown Providence not only has great food, but a great backstory as well, citing the original owner as America's first victim of "death by mail" in the 1880s. Today, Barnaby's Public House specializes in serving pre-Prohibition era cocktails, a wide selection of whiskey, rye, scotch and bourbon, craft beer, fine wines and delicious food.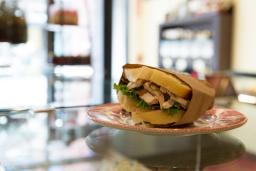 Visit the new Ellie's on Weybosset Street across from the Providence Performing Arts Center. This Parisian style café serves coffee, breakfast, lunch and bistro-style dinner in a beautifully renovated space with an open kitchen. Learn More ›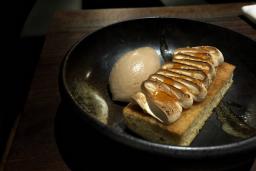 Big King
Featured in The New York Times and in G.Q.'s "Best New Restaurants in America, 2019," Chef James Mark's West End eatery is a must-visit. Described as a "small weird restaurant" on the website, Big King is a great spot for a sake tasting and exceptional fare.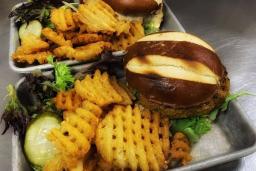 What was once a wildly popular food truck on the city's East Side, now has its very own brick-and-mortar restaurant to call home in the city's West End neighborhood. Great Northern BBQ serves up low-n-slow, wood-fired barbecue classics, as well as creative spins on traditional items such as pulled pork in a cone and spaghetti mac 'n' cheese. Learn More ›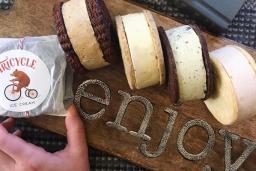 Tricycle Ice Cream
Open on the weekend, Tricycle Ice Cream is the perfect place for an unforgettable dessert. The owners, taking inspiration from their childhood, strive to create delicious and unique offerings, such as the famous "ice cream taco."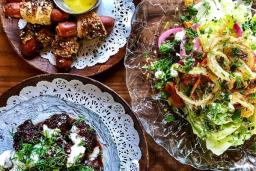 Saint Monday
Part café, part bar and part restaurant, Providence's newest hybrid eatery serves up Americana comfort food paired with classic cocktails from the early morning until the wee hours of the night. Saint Monday occupies a former industrial building in the West End neighborhood.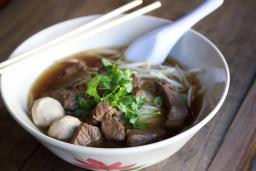 Heng Thai & Rotisserie
Adding to what's already a highly diverse collection of ethnic restaurants, Heng Thai & Rotisserie now offers Providence its first authentic Thai street food in a charming exposed brick space on Thayer Street.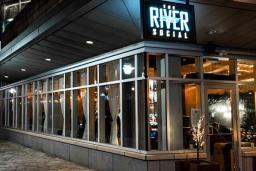 The River Social is a Mediterranean-inspired restaurant located right on the RiverWalk in Waterplace Park. Offering an inventive and shareable menu and a social dry ice cocktail bar in an intimate setting, The River Social is the perfect setting to enjoy Mediterranean favorites like falafel, lamb, grilled octopus and more. Learn More ›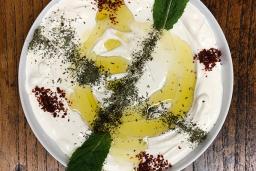 Aleppo Sweets
Visitors can now enjoy an authentic taste of Syria right in the heart of Providence, thanks to Chef Youssef Akhtarini, who emigrated from his native country in search of a better life. Highlighting his menu is the Syrian Baklava, which is baked fresh daily.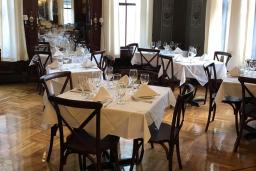 Maria's Cucina
Located inside the beautiful historic Italo-American Club, Maria's Cucina features authentic Italian cuisine with recipes from the owner's family. The restaurant is named after lifelong Federal Hill resident Maria Costantino and is open for lunch and dinner, Tuesday through Sunday.
Don't Miss ...

Providence is one of the nation's hottest culinary destinations. Find out what the fuss is all about during Providence Restaurant Weeks. Choose from mouthwatering menus and special offers at scores of... continue reading ›