Whether you're looking for the scenic route or a shortcut to some Providence knowledge, the Rhode Island Historical Society can show you the way.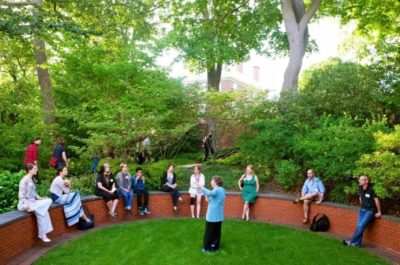 Through October 31, the RIHS offers its world-famous walking tour, Benefit Street: A Mile of History, Monday–Tuesday and Thursday–Saturday, starting at 10 a.m. at the John Brown House Museum (52 Power St.) in Providence.
Created in the mid-18th century "for the benefit of all," this Colonial thoroughfare shows off an enviable collection of 18th- and 19th-century wood-frame houses. Although its breathtaking historic structures can give the street the appearance of a museum mile, it is actually a vital urban neighborhood. Thus, the tour itself, guided by docents and experts, tells a story that touches on the past, present and future.
Tickets for Benefit Street: A Mile of History are $15 for adults, $12 for seniors, $10 for RIHS members and students, and free for children 8 and under. Cash and credit accepted on site; please call (401) 273-7507 x360 to make reservations.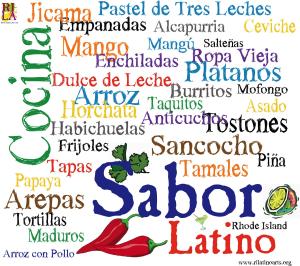 For Sabor Latino, a collaboration between the RIHS and Rhode Island Latino Arts, we might be stretching the definition of "tour" a tad, but you won't want to miss this evening of sampling Latin-American food from a handful of the state's finest restaurants. Hey, moving from one station to another is walking, right? Sabor Latino is on September 15 at 6 p.m. at Aldrich House (110 Benevolent St.) and tickets are $40.
Finally, on September 16, the second installment of the RIHS's Dining With History walking tour will explore downtown and focus on the dining history and habits of Rhode Islanders from 1850 to the present. This event is presented as part of the RIHS's 2017 programming theme, Relishing Rhode Island, as well as the statewide A La Rhody initiative, and is just $10. Another food-centric walking tour will happen on October 10 with the RIHS History Crawl, examining the city's thriving restaurant scene in the context of preservation efforts. This tour sold out in record time back in June, so get your $15 tickets today!
For more information, visit RIHS.org/walking-tours.