Looking for that perfect wine to have with your Thanksgiving meal? Our local expert from Gasbarro's Wines has listed his suggestions for Thanksgiving 2020 below: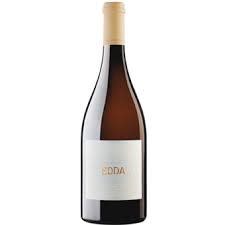 EDDA Bianco Salento I.G.P. 2018
​From the silver sea of olive trees, the white stones at noon, the bright secrets woven into lace, and languidly inviting Baroque palaces, comes Edda, a "female" wine, with a mineral, timeless temperament — an ineffable fruit in a land of charm. The south of Italy, San Marzano, Puglia gives us this delicious white Chardonnay with a small portion of native grapes. Straw yellow color with golden reflections; mellow citrus fruits and delicate vanilla floral notes fill the nose; to the taste, it is generous in its elegance, fresh, delicate and mineral.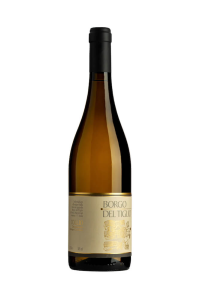 Borgo Del Tiglio 2016 Collio Bianco
​In Northern Italy, the region of Friuli-Venezia Giulia brings us the grapes of Fruilano, Sauvignon Blanc and Riesling blended together to produce a round and expressive wine that is a generous demonstration of mature vines. Light use of oak offers depth to the mouthfeel, while crisp fresh fruit and white flowers shine.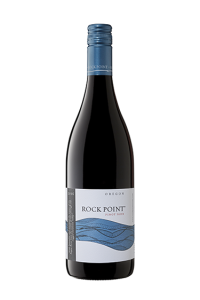 Rock Point Pinot Noir 2018​
Oregon is home to some of the most delicious Pinot Noir, and Southern Oregon brings us the Rogue Valley, home to Rock Point wines. The captivating aromas of the Rock Point Pinot Noir echo the rich wilderness and beauty of Southern Oregon. The nose recalls cedar and pine tree forests, mocha, burnt toast and woodland strawberries. Supple tannins, balanced acidity and toasted oak texture the savory mouthfeel. A combination of barrel and stainless steel fermentation is used to preserve the maximum fruit intensity. The wine was finished unfined with only rough filtration, resulting in a Pinot Noir with intense fruit and smooth tannins.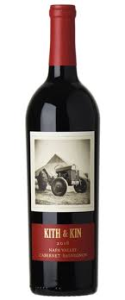 Round Pond Kith and Kin Cabernet Sauvignon 2018​
Very approachable in its youth, with balanced tannins and fruit-forward character. This wine is beautifully complex and soft aromatics of violets, cola, ripe fig and plum linger on the nose. Bright, ripe blackberry and boysenberry greet the palate and lusciously integrate with cherry and allspice.  
All of the above can be purchased at Gasbarro's Wines, 361 Atwells Avenue in Providence, open Monday through Saturday from 9 a.m.–6 p.m. Looking for something else? Ask any of their knowledgeable staff for recommendations.
For More Holiday Prep ...

Enjoy Thanksgiving in Providence, RI without all the hassle of cooking. See our list of restaurants that are offering Thanksgiving options. continue reading ›