Looking for that perfect wine to have with your Thanksgiving meal? Our local expert from Gasbarro's Wines has listed his suggestions for Thanksgiving 2022 below: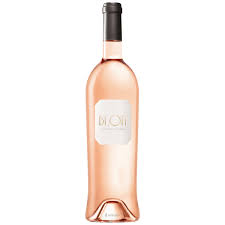 Domaines Ott By.Ott Rose 2020
The wine displays a bright, pretty peachy-pink hue. The luscious nose blends aromas of white peach and exotic fruit with hints of vanilla. The whole is complemented by a lemony and slightly spicy touch, reminiscent of everlasting flowers. The soft, broad palate is accompanied by a pleasant freshness that adds length and leads to a citrus and yellow fruit finish.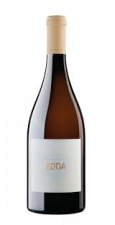 Edda Bianco Salento IGP
Edda ("she" in Salento dialect) is the feminine and sensual soul of San Marzano. It is a complex white wine, full of Mediterranean notes. Edda features a noticeable acidity intertwined with an enveloping and elegant warmth, and savory and mineral notes on the palate. The Chardonnay grapes give the wine finesse and longevity, together with different varieties indigenous to Puglia, that year after year compete to complement the blend.

Belle Glos Las Alturas Vineyard Pinot Noir 2020
This wine is scarlet red in color with an aromatic medley of gooseberry, raspberry and cranberry with hints of ginger, black pepper and shaved milk chocolate. It blends dark fruit on the palate with flavors of wild berries, milk chocolate, toffee, black cherry and ground nutmeg. Rich and structured, this wine has beautiful acidity that lingers through to a long, mouthwatering finish.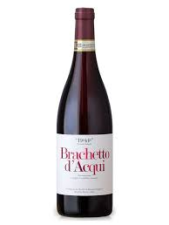 Braida Brachetto d'Acqui 2020
Displaying a light ruby red color with purple highlights, lively froth and persistent perlage. This wine has a vigorous, fragrant and aromatic perfume with evident scents of ripe red fruit and withered rose. It is sweet, smooth, delicate, sparkling and suave with a lingering aromatic persistence. It pairs with strawberries, forest fruits and with dried fruit and nuts, such as walnuts, hazelnuts, almonds, pistachios and figs. The most traditional pairing is with pastries and cakes, from Christmas panettone to jam tart. Braida Brachetto d'Acqui is perhaps the only wine in the world which is a perfect match for chocolate.
All of the above can be purchased at Gasbarro's Wines, 361 Atwells Avenue in Providence. Looking for something else? Ask any of their knowledgeable staff for recommendations.
For More Holiday Prep ...

Enjoy Thanksgiving in Providence, RI without all the hassle of cooking. See our list of restaurants that are offering Thanksgiving options. continue reading ›