Looking for that perfect wine to have with your Thanksgiving meal? Our local expert from Gasbarro's Wines has listed his suggestions for Thanksgiving 2021 below:

Napa Valley Quilt Chardonnay 2018
Pale straw yellow with golden hues. Juicy white peach, honeysuckle, pear, white plum and nectarine with notes of citrus and star anise. Refreshing stone fruit, kiwi, apricot, nectarine and Meyer lemon zest followed by hints of lightly toasted oak. Bright, medium-bodied, and rich with smooth and generous layers. Complex, mouthwatering acidity with a lively finish. Pair with oven-baked turkey, crab salad, or orzo salad with light lemon vinaigrette, goat cheese and yellow peppers.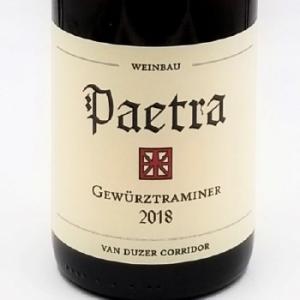 Paetra Gewurztraminer 2019
Our high-elevation Gewurztraminer vineyard produces wines with impeccable freshness and aroma. This bone-dry wine has classic litchi, potpourri, orange zest and incense, with surprising focus and acidity for the varietal. Fermented spontaneously in neutral oak without chemical yeast or acid additions.

Purple Hands Lone Oak Ranch Pinot Noir 2019
Purple Hands is a low-input, purity-driven winery. Ferments are a mixture of techniques: Pied de Cuve, native yeasts and some commercial strains as needed. Whole cluster and skin macerations are vintage-dependent styles. Wines are bottled unfined and unfiltered to retain the honesty of the vineyard. Offers notes of rhubarb, watermelon, cassis, cocoa, cinnamon, clove, pomegranate, raspberry, cherry, wildflower, sage and bramble.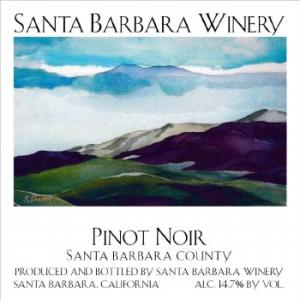 Santa Barbara Winery Pinot Noir 2018
The 2018 Sta. Rita Hills Pinot Noir has a rich ruby color with aromas of raspberry and ripe cherry. Subtle notes of cedar are just behind the fruit. Medium-bodied and well-balanced, cherry pie and sweet tobacco cross the palate for a smooth, lingering finish. The ongoing drought resulted in a low-vigor yield and small canopy. But grapes thrive on stress, and the small clusters receiving increased light exposure achieved great flavor development. Eight clones were used for enhanced complexity.
All of the above can be purchased at Gasbarro's Wines, 361 Atwells Avenue in Providence. Looking for something else? Ask any of their knowledgeable staff for recommendations.
For More Holiday Prep ...

Enjoy Thanksgiving in Providence, RI without all the hassle of cooking. See our list of restaurants that are offering Thanksgiving options. continue reading ›