Looking for a holiday gift that has a bit of hometown flair to it? Look no further. Here are five Rhode Island-themed gift ideas from Red Dot Merch Co.:
For the Rhode Island Fanatic: The Rhody Gift Box

The ultimate gift for friends, relatives, college students and residents abroad. This unique gift box contains four items designed to delight, including a shirt, a mug, stationery and a button pack. Purchase a box for the holidays, or surprise them year-round with a subscription.
The subscription arrives in mailboxes four times a year, with mystery items included in each box not available anywhere else! It's a great way of celebrating Rhode Island and sharing some local love. Support the Ocean State in style!
For the Thirsty: What Cheer Mug

Celebrate Rhode Island's unofficial slogan in this seasonally appropriate drinking vessel.
For the Nostalgic: Rocky Point Long-Sleeved Shirt

Warwick's Rocky Point Amusement Park has been closed for more than two decades. In true New England fashion, this means that it still comes up frequently in conversation and is often used as a landmark when locals give directions.
For the Chef: Providence Map Tea Towel

These kitchen towels highlight the many sights to be seen while traversing through downtown Providence! They come in a set of two and include a hook.
For Those Abroad: Holiday Cards and Stationery

Send some love from afar with a little taste of home.
Red Dot Merch Co. is your local source for Rhode Island-inspired merchandise. Red Dot prides itself on creating quality goods with original artwork inspired by all of the quirks and qualities of the Ocean State.
See Red Dot at The Providence Flea on Dec. 8 and 15 for more great gifts for the holidays. Stop by, say "Hi!"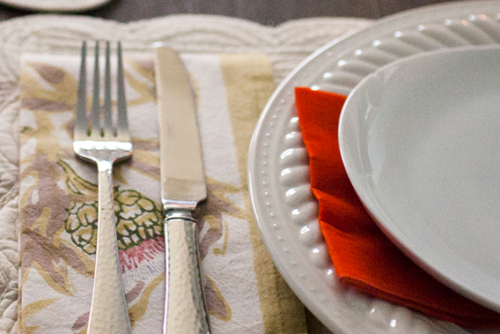 With the holidays comes plenty of cooking, and a fair amount of frustration. If you're looking... Learn More ›