Due to unforeseen circumstances, Jurassic Quest 2023 has been postponed. Look for the dinos to return in 2024. (Tickets will be refunded automatically to the original form of payment.)
September 8–10, Jurassic Quest comes roaring into the Rhode Island Convention Center. As the largest and most realistic dinosaur event in America, Jurassic Quest lets you stroll through the Cretaceous, Jurassic and Triassic Periods of time on Earth to see what it would be like to walk among the dinosaurs. Jurassic Quest also has more than 10 other attractions for the entire family to enjoy. Here are our 5 reasons you shouldn't miss this year's Jurassic Quest: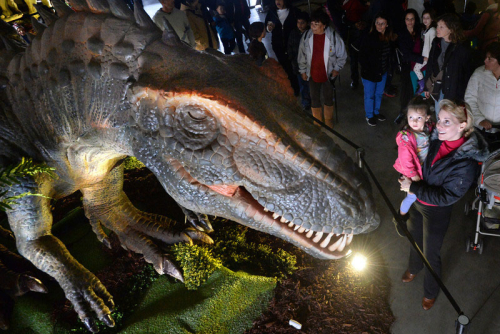 More Than 80 True-to-Life Dinosaurs
You won't want to miss the more than 80 true-to-life-size dinosaurs. Each dinosaur was created in collaboration with leading paleontologists to be sure every realistic detail was replicated. These dinosaurs roar, move and some even walk around.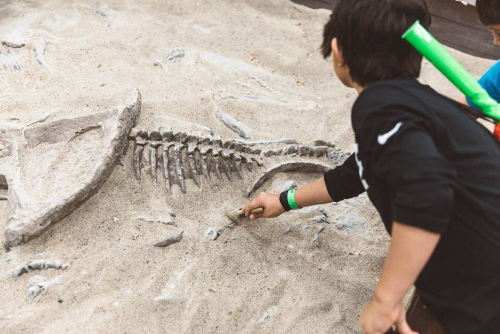 The Fossil Dig
Aspiring paleontologists can unearth secrets like the ones that have been hidden for millions of years for a fun hands-on experience.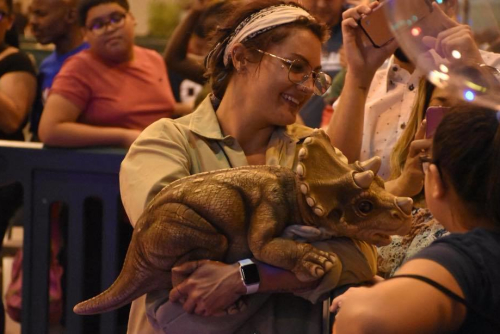 Dino Babies
Meet a baby triceratops or camarasaurus. These amazing lifelike puppets come out throughout the day for 30 minutes at a time, so be sure you don't miss them.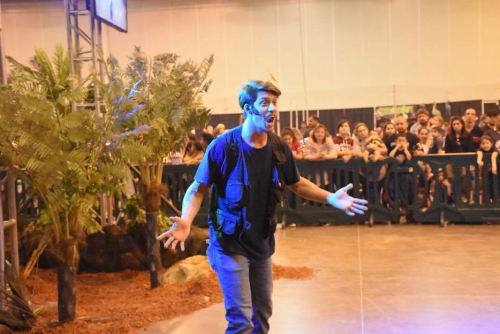 It's Fun & Educational
Whether you listen to a dinosaur expert, test your knowledge at one of the Dino Science Stations, or just walk around reading about each dinosaur, you'll have a blast and learn as well.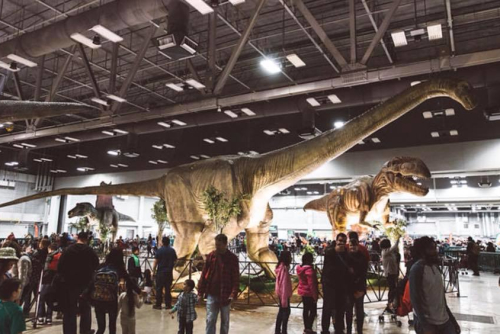 All Ages Welcome
Even the tiniest dino lovers can get in on the fun with the soft play "Tricera-tots" area for kids under 3. (Inside scoop: make sure your little one has socks, they're required for this area.)
Tickets for Jurassic Quest are $19 for seniors 65 and up, $22 for kids and adults, or grab a Kids VIP pass, which includes unlimited rides, games and more for $36. The event is open Friday from 12 p.m. to 8 p.m., Saturday from 9 a.m. to 8 p.m. and Sunday from 9 a.m. to 7 p.m. If you want to make a day of it, there are plenty of great restaurants where you can grab a bite near the Convention Center.