The Providence Flea is an award-winning market held every Sunday, June 3 through September 9, from 10 a.m. to 4 p.m., rain or shine, with Fall Markets on September 23, October 7 and 21. It's always free with plenty of free, off-street parking. Here are five reasons you should come to the Providence Flea this summer!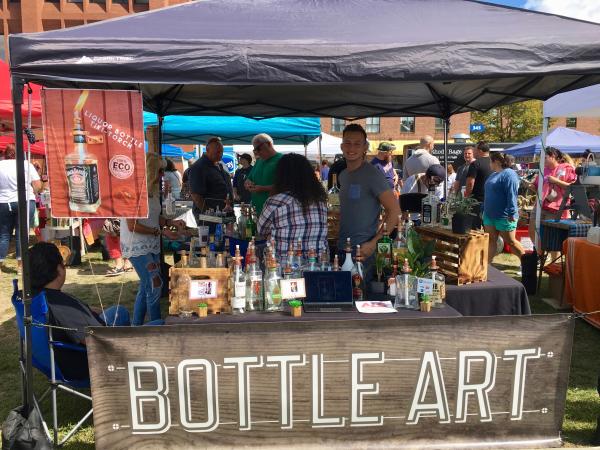 1. The Vendors
Part urban treasure hunt, part indie-maker market, you never know what you'll find at the Flea and that's what makes it so irresistible. Head down to South Water Street on Sunday, June 3, to support a burgeoning community of 70+ local vintage vendors, artisans, makers and food purveyors. These are carefully selected, small- and micro-businesses, and their wares are hand-picked, homemade, handcrafted and small batch — it's a weekly showcase representing The Creative Capital's talent, grit and promise.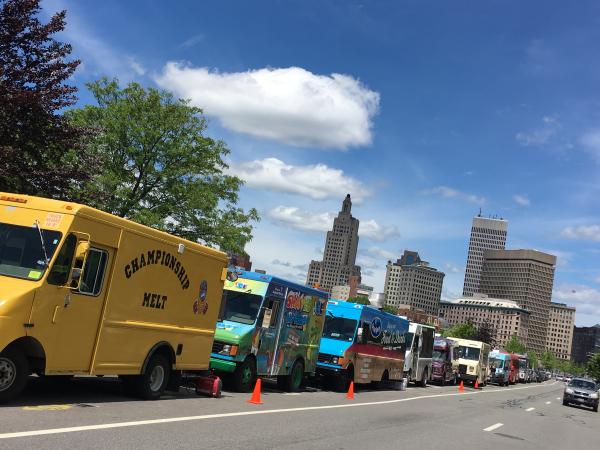 2. The Food
With a rotating roster of the state's favorite food trucks and carts participating throughout the summer, the Flea has also become a popular foodie destination as well. The Opening Day menu includes Friskie Fries, Rhode Rage, FUGO Asian Fusion, Gastros Charcuterie, Vurrito vegan burritos, Crepe Corner Authentic Belgian Crepes, Bittersweet Lemonade & Kettle Corn, Like No Udder vegan frozen treats and the Presto Strange O'Coffee truck.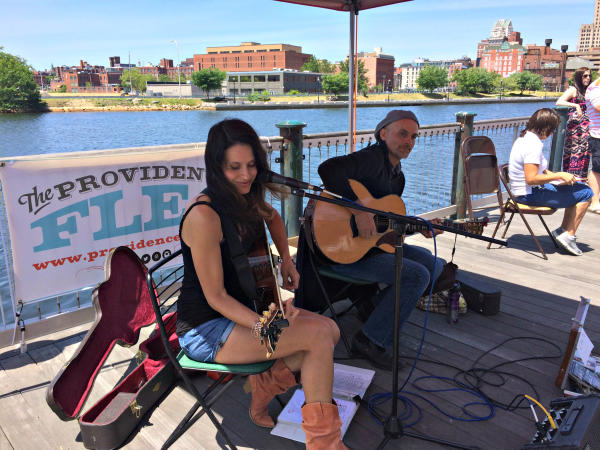 3. The Music
Bringing it all together for a mellow Sunday brunch vibe is the variety of local musicians who play the Flea unplugged every week. First up on Opening Day is Lainey Dionne playing acoustic pop and covers on the scenic boardwalk along the Greenway from 11 a.m. to 2 p.m.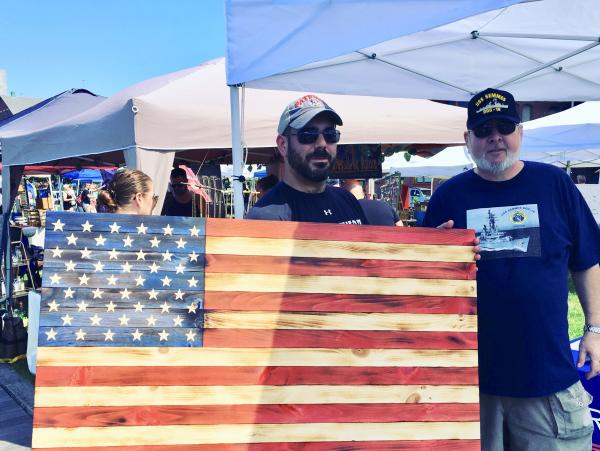 4. The Community
Since its opening in 2013, the Flea has invited the area's local nonprofits dedicated to bettering our city-state to table at the market every week. This year's first outdoor Flea features the RI Vet Corps, a project of Westbay Community Action, that connects military veterans and their families to benefits and services.
 

5. The Skyline
With cranes going up all over the city, enjoy the best unobstructed view of the skyline from the Flea's vantage point along the scenic boardwalk. We can't wait to see you!