The only way to soak up the holiday spirit faster than being visited by three (nudgy) ghosts, is to take a peek at these amazing Christmas events happening all over the Ocean State. 
In the spirit of the holiday, let's just stick with the "Christmas Carol" theme: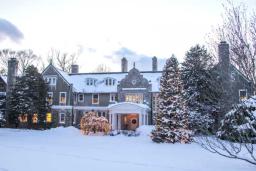 Inspired by Blithewold's amazing gardens, this year's decor theme is "Life in the Garden," running through Jan. 1. The historic estate is decked out with trees, garland, butterflies, birds, and other flora and fauna, all bringing the beauty of nature indoors. Learn More ›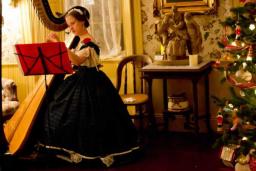 Hearthside House Holiday Season
What is better than a Victorian Christmas? Hearthside has received countless accolades about its authentic rendition of Victorian Christmas traditions and decorations. Stop by for a visit Dec. 8, 14, 15, 28 or 29.
Ghost of Christmas Present: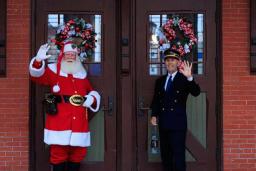 The Polar Express Train Ride
The classic Christmas children's tale comes to life once again in Blackstone Valley through Dec. 22. Enjoy sing-a-longs, hot chocolate served in a souvenir mug, delicious cookies, games, and a special visit from Santa where he personally delivers the first gift of Christmas to every child.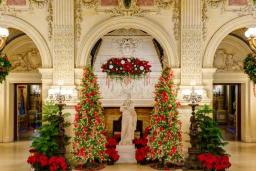 Christmas at the Newport Mansions
The Preservation Society of Newport County goes out of its way each year to put on a spectacular Christmas display at The Breakers, The Elms, and Marble House. With music, tours and plenty of programming, you're bound to find something new and exciting at each of the mansions through Jan. 1.
Ghost of Christmas Yet to Come: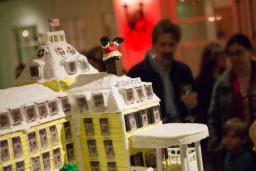 Ocean House's Gingerbread Competition
With the guidance of Ocean House's culinary team, local culinary students compete to craft the best gingerbread creations, which will be on display on Dec. 12. The final products create a Gingerbread Village and chefs vote on the final winner. You can use this as inspiration for your future family gingerbread creations. Who doesn't love a friendly (and edible) competition this time of year?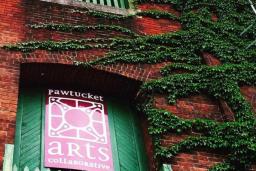 Craft & Kitsch Winter Market
The Pawtucket Arts Collaborative is home to this second annual winter market on Dec. 7 and 8. What sets this market apart is that all of their 28+ makers and artists work with handcrafted, up-cycled and vintage treasures. Each piece is unique, and you'll find something for everyone on your list. Perhaps even a few things for yourself!
Sharing these awesome events with your family and friends will make them even happier than when Scrooge woke up and realized he had time to make up for his horrible behavior ... hopefully.
Also Check Out ...

Make this holiday season special by visiting festive strolls, events and markets happening continue reading ›