Most times when we think of a hotel, we think about travelling – staying overnight in another city.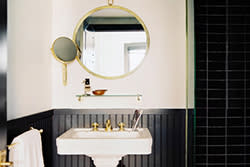 But the all-new Dean Hotel in downtown Providence will soon change that feeling. They describe themselves as a hotel for Providence. What does that mean exactly? Well, just because it's a hotel doesn't mean that we can't go enjoy a Providence luxury that's right in our backyard. The 52-room hotel in the historic district of the city will feature an exquisite cocktail bar, a beer lounge as well as a hip new coffee shop. Just because we live here doesn't mean we can't partake in the fabulousness of our hotels!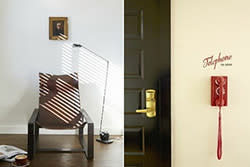 Some of the most interesting parts of the hotel are the rooms, which are called "The Classmates." Say you and some cronies hit it a little too hard on the town some Saturday night … all you've got to do is stroll down to The Dean and snag an $89 room featuring quad bunks. If you're in the mood for a celebration like no other, you can scoop up "The Heights" – the entire fifth floor made up of four connecting suites. No matter what the occasion, The Dean Hotel is a win all around. Book your room now. You won't be disappointed.