Dream Big Inc. and Beat the Streets Providence, two Rhode Island-based organizations, are returning to Providence and the Rhode Island Convention Center this weekend for the 3rd annual Beauty and The Beast Invitational. This unique athletic competition simultaneously celebrates two highly competitive sports, with both a wrestling meet and gymnastics competition unfolding side-by-side.
With a catchy event name and competitive agenda featuring two vastly different sports, the fictitious roles of Beauty and the Beast are often assumed to be portrayed by gymnasts and wrestlers, respectively. But after seeing a few flawless floor routines or perfectly timed takedowns, that thought process starts to fade quite quickly. There are plenty of gymnasts in leotards who consider themselves beasts and a number of wrestlers capable of showcasing the beauty behind an escape or reversal.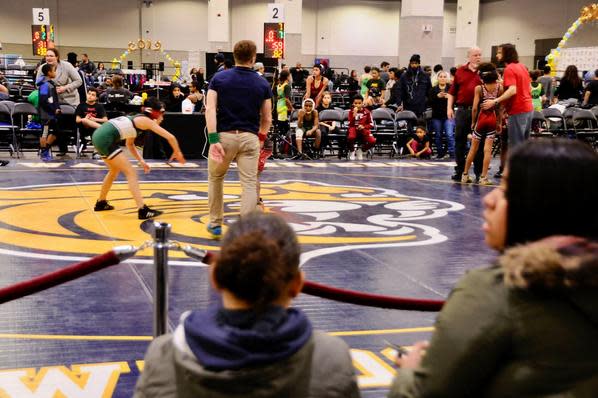 Dream Big Inc. events have consistently grown over the years and have attracted many great gymnasts and their families to the New England region. Its partnership with Beat the Streets Providence, a local nonprofit committed to inspiring urban youth through the vehicle of co-educational wrestling, not only adds a level of diversification to the event but also a fun charitable element to the weekend-long competition. In addition to the competitions, the New England Wrestling Association Dual Meet Championships will take place on Sunday, where 16 New England colleges will compete for the title.
This year's invitational, which runs Saturday through Monday, is expected to bring more than 1,500 athletes and over 3,000 spectators to Providence throughout the weekend.