RI celebrates the 40th Annual PrideFest, presented by The Dark Lady & Alley Cat, Saturday, June 20 from noon to 8 p.m. on the South Water Street Greenway in downtown Providence. The theme for this year's PrideFest is IndiVISIBLE. President of RI Pride Kurt Bagby states "... We must stand together, IndiVISIBLE, towards liberty, justice, and equality for all." The RI PrideFest is the only pride celebration in the country with an Illuminated Night Parade. Kicking off at 8:45 p.m., the parade begins at the intersection of Dorrance and Weybosset streets then winds throughout the city before announcing the winning float.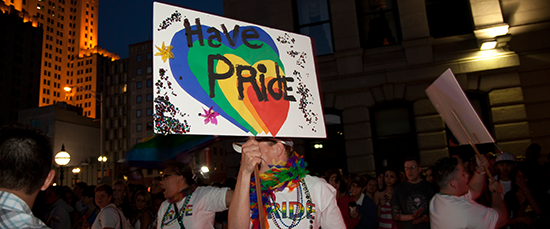 The 2015 PrideFest features more than 100 vendors, a Kid's Zone, Youth Center, Beer/Wine & Spirits Garden, along with a wealth of incredible entertainment. There will be performances by "American Idol's" Crystal Bowersox, Pearl & the Beard, Shannel from RuPaul's Drag Race, Sir Ari Gold and many more. Further details on 2015 RI PrideFest and performances can be found at prideri.com.

In addition to the PrideFest events, local venues will be celebrating with block parties throughout the city. The Stable, located on Washington St., will hold their annual PrideFest block party Saturday, June 20 at 5 p.m. Themed "Hot as Hell," the party will take place on the closed off Mathewson St. in downtown Providence with a show, four bars, food and fun. Performers include Kitty Litter, Vi'Let, Payton St. James, Genesis and Khloe. After a long night of partying, head back to The Stable for Sangria Sunday a "Sunday Funday" favorite starting at noon.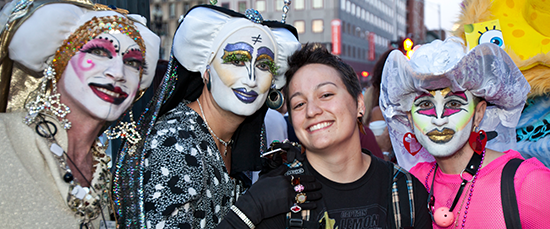 As presenting sponsor, The Dark Lady kicks off PrideFest weekend on Friday, June 19 with celebrity guest star Taylor Dayne and DJ Hector Fonseca. Saturday, June 20, The Dark Lady & Alley Cat Café present the Heroes vs. Villains RI Pride Block Party. Don't forget to stop at the Frisky Fries Food Truck for some late night eats. To plan your trip to Providence, head to GoProvidence.com. Happy 2015 Pride!