It seemed like only a few years ago, the choices of locally brewed beer were few and far between. Now we are enjoying something of a renaissance in Rhode Island microbrewers.

A trip to the second annual Rhode Island Brew Fest showcased just how far we've come in a short time, with a cadre of breweries cranking out a wealth of awesome local beer.

Rhode Island actually has a long-lasting relationship with brewing and distilling (see map at right), befitting its "Rogue's Island" history.  In fact,  in 1769 there were 22 rum distilleries operating in Newport, making it the rum capital of the world. Today, it's more of the homebrewer-turned-pro-type tale but the quality undoubtedly equals the enthusiasm.
With some 40+ breweries offering samples, there was plenty to try but here are some of my personal highlights: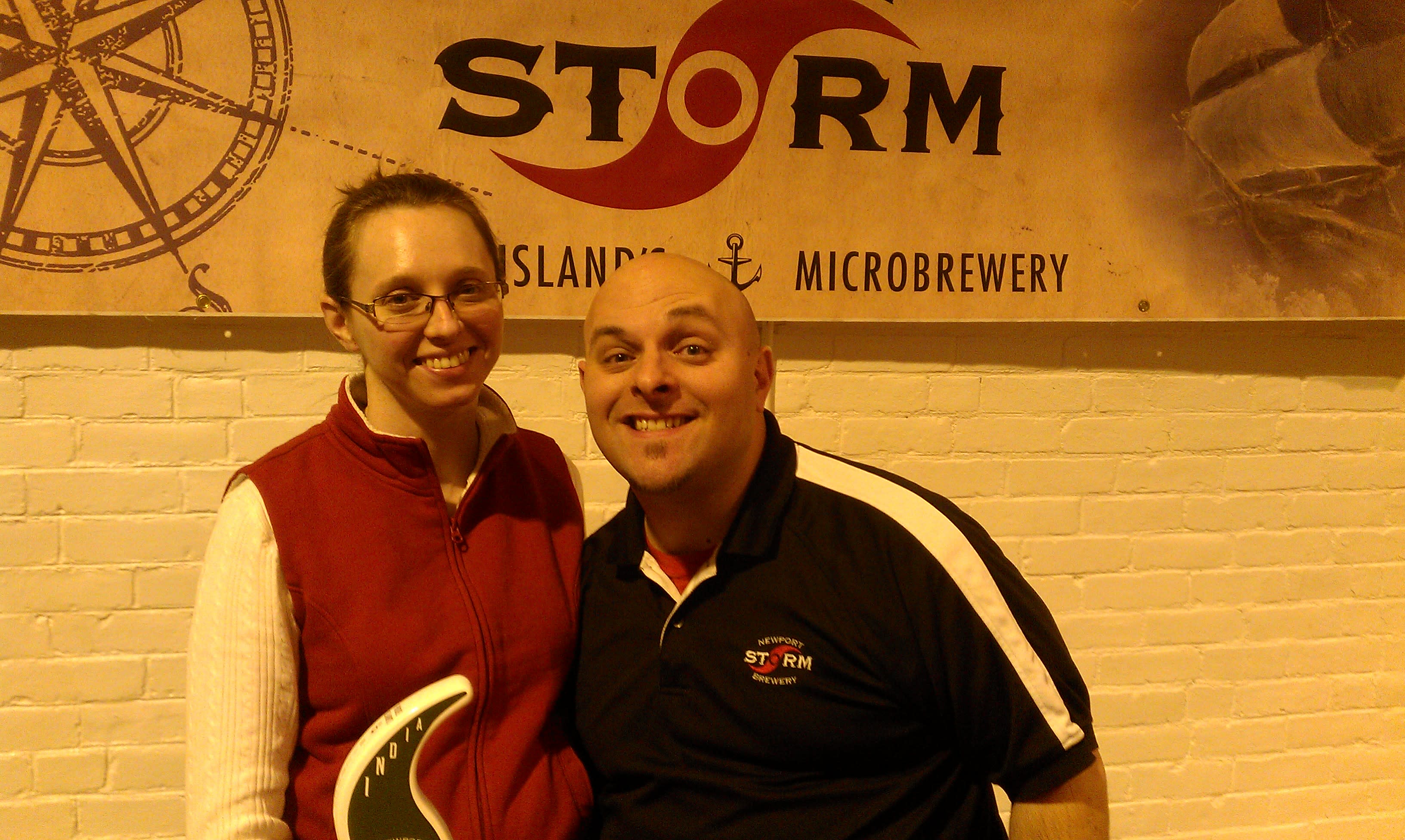 Bucket Brewery made their debut at last year's brew fest and returned bigger and better for the 2014 iteration. Featuring their sessionable Rhode Scholar and tasty Park Loop Porter, Bucket is rapidly becoming one of my personal favorites.

Newport Storm ('Rhode Island's Microbrewery') is another fast-moving local company. What started in a garage in 1999 has grown into a full-blown brewery offering tours, tastings, and a growing selection of great beer. Tastings of their Annual Release 13 revealed a well-balanced coffee-flavored roast with a potent kick. 
Revival Brewing is one of the best examples of Rhody's burgeoning beer scene. Revival owner Sean Larkin cut his teeth at Providence's Trinity Brewhouse, the city's first microbrewery (since 1995). Now his cup runneth over but the quality hasn't suffered a bit. In addition to his solid work at Trinity and Revival, Larkin also brews seasonal specialties for Narragansett. The Burnsider Pale Ale was a revelation - crisp, clean and full-flavored.