Dropping off your kids at college can be tough, especially in a new city. You don't know where to park, where to eat or even where to buy toilet paper! But fear not, we have a list of all the places you'll need to know about in order to survive your first parent college drop-off in Providence.
Thayer Street is a hot spot.  Especially for college students
Thayer Street is like the center of college town. Located in the College Hill neighborhood and within walking distance from Johnson & Wales, RISD and Brown (and just a short Uber ride from Providence College), Thayer Street is flooded with groups of college students looking to grab a bite to eat, shop or just wander with friends. Thayer is full of reasonably priced, casual takeout joints, perfect for students. Find stylish clothing and sneakers at Urban Outfitters and Sneaker Junkies. Thayer is a great place to hang when visiting for parent's weekend as well.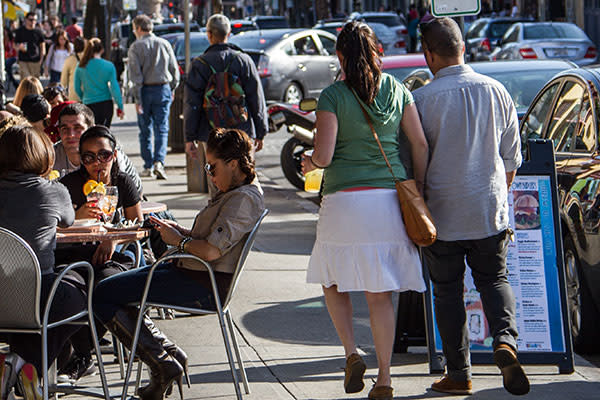 You're going to want to know where the Walmart is.
The nearest Walmart is located at 51 Silver Spring St., Providence, and is less than a 10-minute ride from school for all those last-minute necessities. If your kids don't have a car on campus, they can take the bus with RIPTA and get dropped off right in front of the store.
If you prefer Target, we've got you covered.
There's a Target only minutes away at Warwick Mall. Pick up a vacuum and some cleaning supplies to use the next time you visit. And, hey, why not check out the rest of the mall while you're there? They have a Nordstrom Rack, Old Navy, Macy's, Jordan's Furniture, American Eagle, Foot Locker and tons of other stores. Again, if your kids are without a vehicle, they can pick up RIPTA at school and get dropped off right in front of Warwick Mall.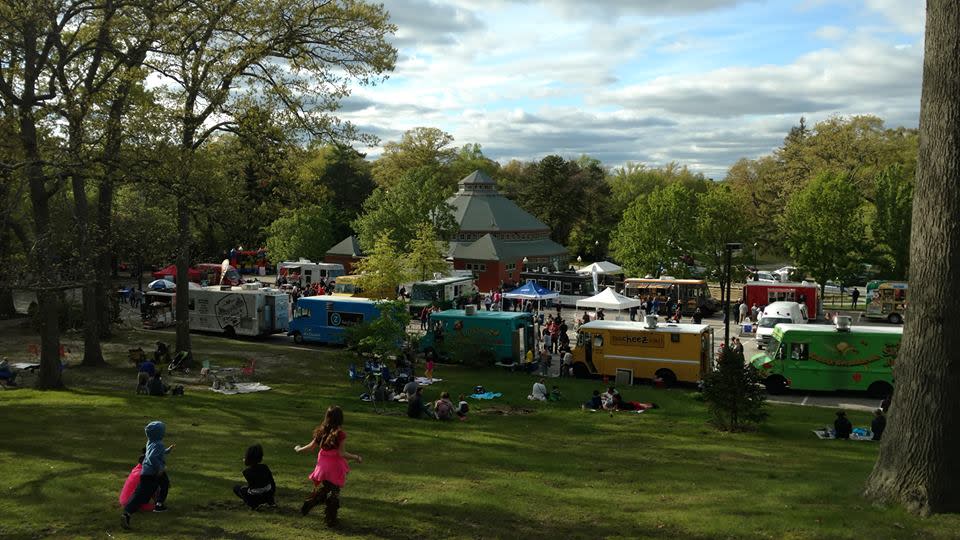 Food Trucks are an absolute MUST while living in/visiting Providence.
Be sure to follow @PVDFoodTruckEvents for updates on the latest food truck fun. If you're here for the weekend, check out Food Truck Fridays at Roger Williams Park. We recommend the tacos from Poco Loco Tacos. And, if you can't locate the truck you're looking for, try searching on FoodTrucksIn for a list of local trucks and events. Or take a walk downtown and check out one of the food carts stationed in parks throughout the city. Follow Downtown Providence Parks Network for daily updates on cart locations, hours and weather updates.
Don't skip breakfast! Try some of the tastiest specialty doughnuts you never knew existed.
PVDonuts on Wickenden St. crafts handmade doughnuts from scratch in amazingly unique styles. They mix the ingredients, roll the dough and cut each doughnut. No machines. The menu rotates monthly with flavors like Dunkaroos, Cookie Dough and S'mores, including a good variety of vegan and flourless options. People even get there early to wait in line because they sometimes sell out. But don't worry, you can order ahead and skip the line, so you don't miss out on your favorites!   
You really want a delicious homemade doughnut but, let me guess, you don't want to wait in line early in the morning. We get it.
Knead Doughnuts will deliver right to you. These doughnuts are some absolute, old-fashioned goodness. A little different in style than PVDonuts, Knead has a huge fan base and three Providence locations (plus two more around the state). Delivery is available through Grub Hub and Uber Eats. Or you can order ahead and pick them up. They offer daily vegan and flourless varieties as well as seasonal flavors, but you CAN'T go wrong with a vanilla glazed.  
Take a stroll on Federal Hill for an authentic Italian experience.
Walking around Federal Hill never gets old because there is always something new to do or somewhere new to go. Pop into Caserta Pizza (their pizza is absolutely delicious) or dine at a gourmet Italian restaurant in this historic section of the city, also known as Little Italy. Complimentary valet is offered at most restaurants on "The Hill," so no need to worry about parking. You'll know you're there when you see the huge arched gateway with a bronzed pinecone, which marks the entry to the neighborhood.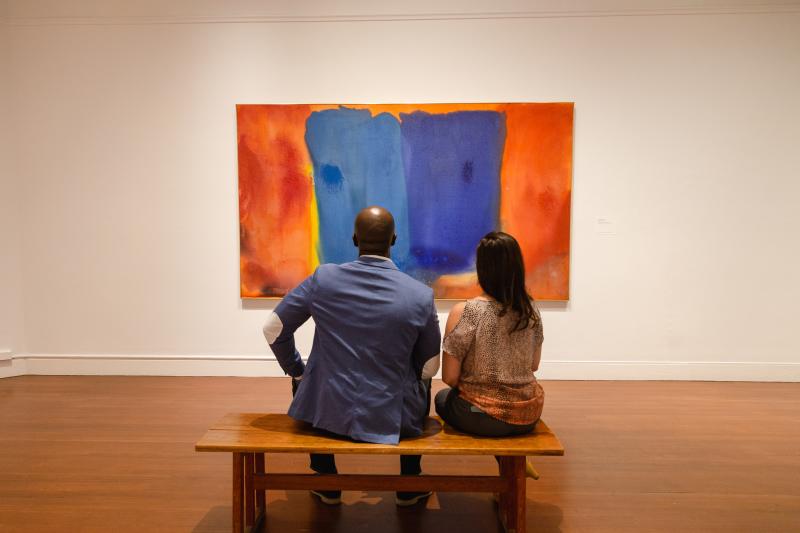 Visit the RISD Museum. Providence is well-known for its art.
Take a tour of the Rhode Island School of Design Museum and check out artwork ranging from ancient times to the present. The collection contains more than 100,000 objects of art and design, with over 2,000 currently on display in the museum. Take a stroll through the halls and get lost in ancient history. 
Like live music? We've got a totally hip spot for you.
AS220 is a popular venue in Downtown Providence. With four rotating gallery spaces, a performance stage, black box theater, print shop, darkroom and media arts lab, fabrication and electronics lab, and dance studio, this is a space where everyone can find something that they love. And if your kid is a musician, encourage them to sign up to perform. Live music is scheduled for just about every night.
Also check out ...

The Michael S. Van Leesten Memorial Bridge, also known as the Providence River Pedestrian Bridge, connects the city's Fox Point neighborhood on the East Side to the burgeoning Innovation &... continue reading ›