#StayHomeWaterFire
LIVE Friday, May 1, 2020
Starting at 8 p.m.
One positive thing that has come from these long weeks of hunkering down is that the fires of creativity and ingenuity have been sparked. In this case, quite literally. Our friends at WaterFire are hosting #StayHomeWaterFire, the first-ever virtual WaterFire event on Friday, May 1. The evening is hosted by Ashley Erling, executive producer of "The Rhode Show," and Ed Cabral, WaterFire's manager of sponsorships and corporate relations.
This online event features #StayHomeWaterFire videos submitted by fans from across the country and around the world, and a virtual version of a WaterFire lighting ceremony. Viewers will hear from WaterFire creator and Executive Artistic Director Barnaby Evans, who will discuss WaterFire's future and how art is connecting people during this pandemic. A video celebrating WaterFire's 25th anniversary will be broadcast as well.
The night will be highlighted by performances by singer Rose Weaver, living statues courtesy of Joe Pari and Eric Auger from Ten31 Productions, a light and glow performance by Liz Knights from Cirque de Light, music by Brian McKenzie, and Erminio Pinque's otherworldly Big Nazo puppet creations.
The #StayHomeWaterFire lighting ceremony is scheduled for 8:05 p.m. Be sure to gather the family and enjoy this live stream escape at WaterFire.org/StayHome.
Pick up dinner to enjoy while tuning into WaterFire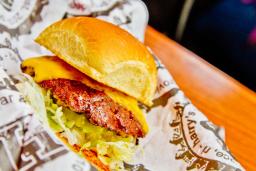 Many of Providence's area restaurants are offering takeout and delivery. Please note that some... Learn More ›