School's out and PVD Food Truck Events are in session! It's the best time to eat outdoors, and we're cranking up the heat to deliver great food.
With a variety of trucks and vendors at every event, you can sample Rhode Island's best food in one place. Whether you're a seasoned local or in town for the day, there's something to discover for everyone.
There are lots of "firsts" coming in June that you don't want to miss. Check out two new towns joining the route (hint: we're taking over Northern RI!), as well as kickoff events for some of your favorite locations from years' past.
Here's what's in store:
Food Truck Friday Carousel Village

June 7, 14, 21 & 28 | 5–8:30 p.m.
Roger Williams Park
When people hear "food trucks," our flagship event is what immediately comes to mind. Food Truck Friday returns to Carousel Village for its fifth year in a row, every Friday for the entire summer. Visit your favorite vendors, listen to live music, and if you bought a 5th anniversary mug last month, don't leave it at home. When you fill it at the Trinity Brewhouse tent, everyone will know that you are a regular!
Warwick Food Truck Night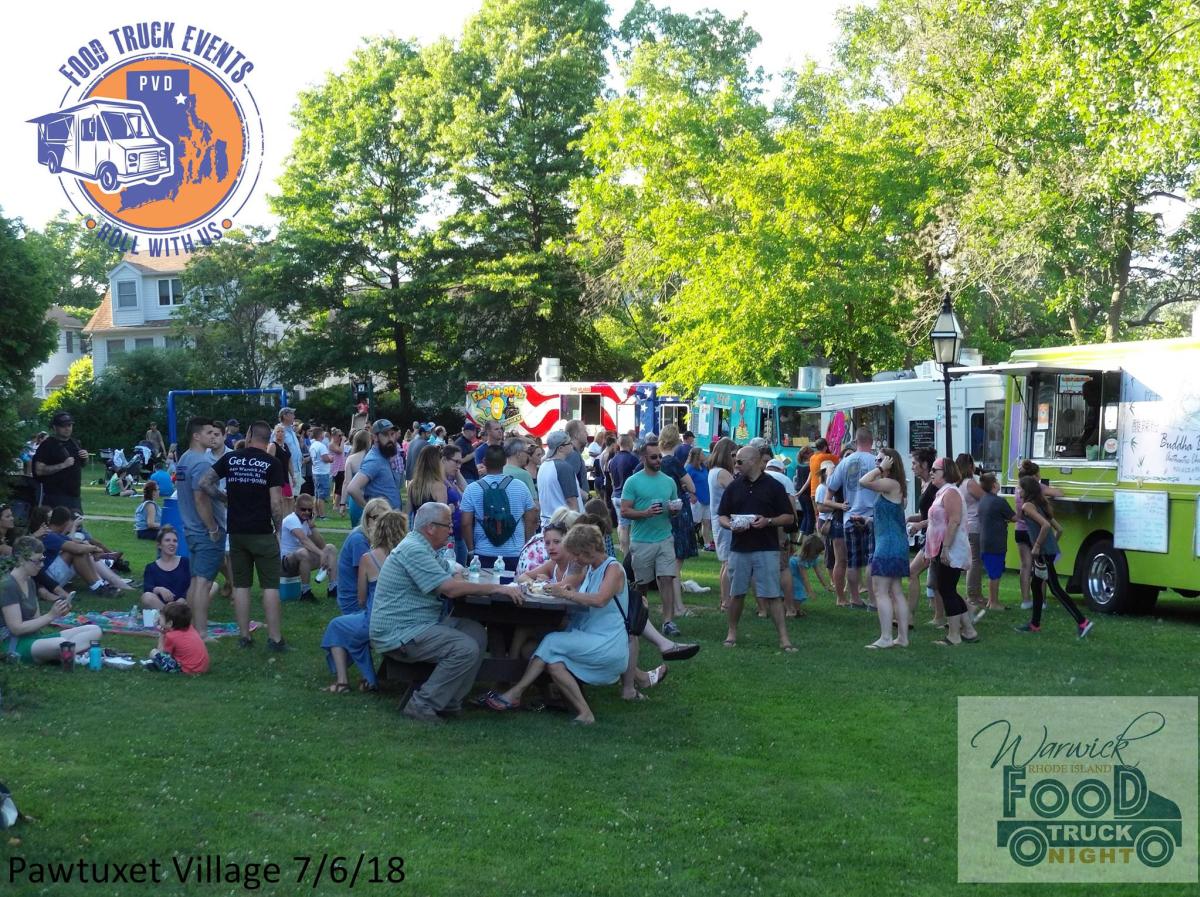 June 6
Greenwich Mills
You'll never see us at the same spot twice in a row in Warwick. You can find us rolling into two great locations in Warwick in June. First, find us at Greenwich Mills and YJ Contemporary Gallery on June 6, as the gallery celebrates its first anniversary. Trinity Brewhouse will be joining us to serve great local beer and wine. Don't be confused by the address — just enter it into your GPS and know that you are between Warwick and East Greenwich when you arrive.
June 20  | 5–8 p.m.
Rocky Point Park
Join us two weeks later to celebrate the first day of summer at historic Rocky Point. Once beloved for its namesake amusement park, in recent years it's become home to one of our largest food truck events of the season. Choose from more than 20 different food trucks and enjoy your meal on the green or along the shoreline. Of course, we will have great local live music at both to entertain you.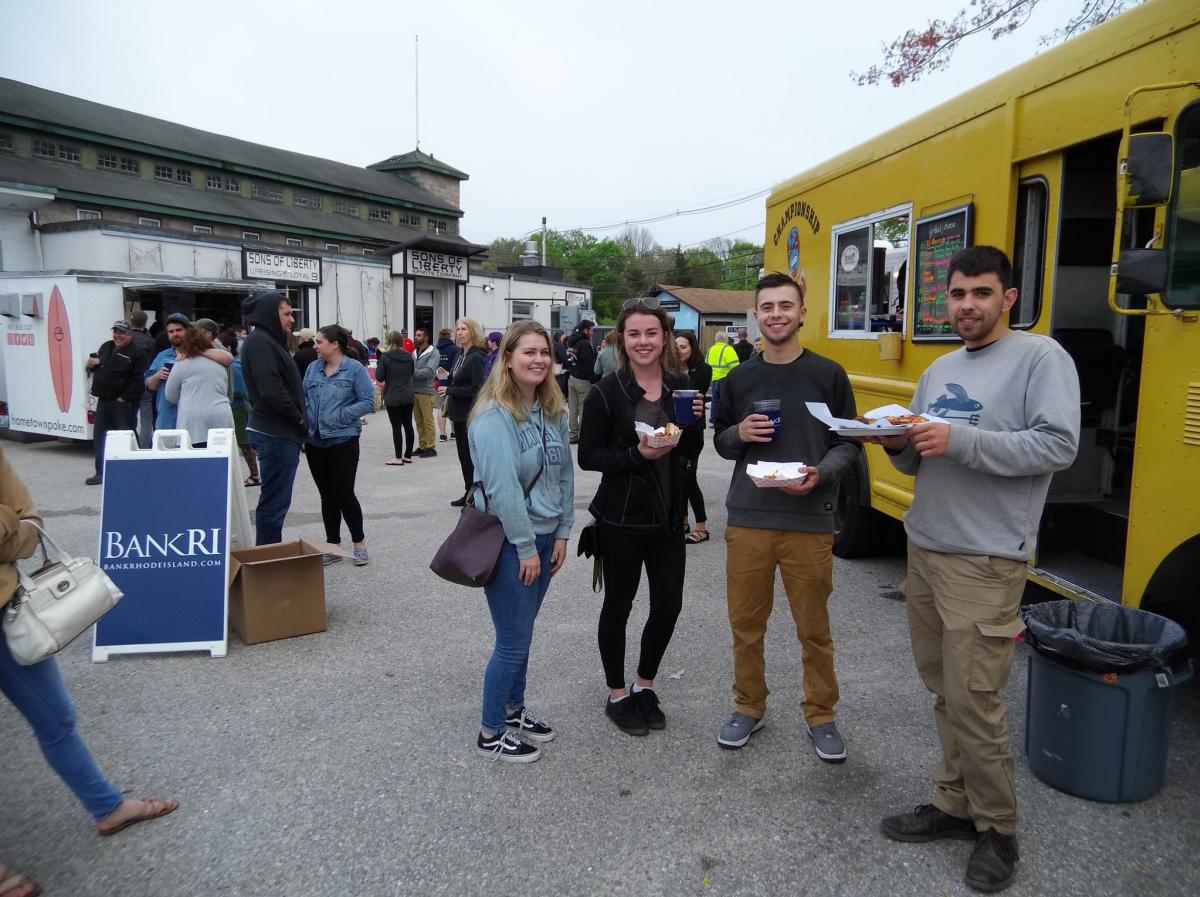 June 13 | 5–8:30 p.m.
Celebrate Father's Day early with food trucks and Sons of Liberty Beer & Spirits Co. Known for their award-winning American Single Malts, Loyal 9 cocktails, and whiskey selection, you can raise a proper toast to dad with his favorite drink. And don't worry, all drinks pair perfectly with food truck fare!
The Assembly of Food Trucks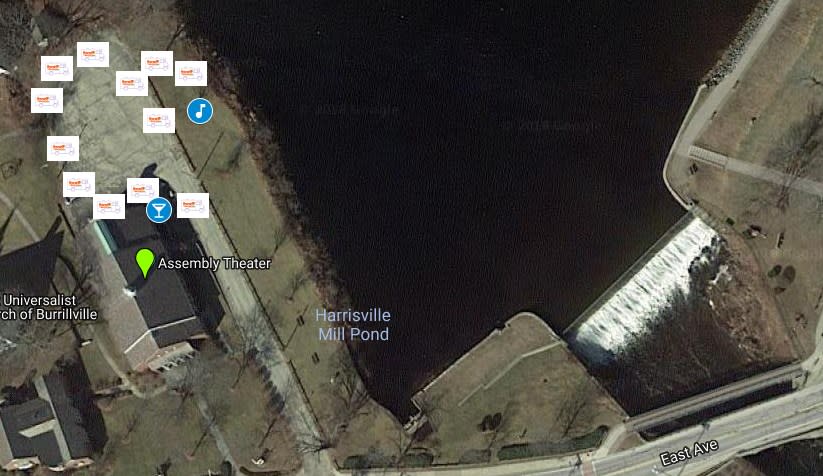 June 16 | 3–7 p.m.
Assembly Theater
This year, host your annual Father's Day barbecue at the Assembly Theater. Let the food trucks do the cooking while the family enjoys the outdoors, strolling around the pond and waterfall, and listening to live music and enjoying a cold beer. Dad is sure to find a favorite treat at one of the many participating trucks.
Food Truck Nights at Holy Trinity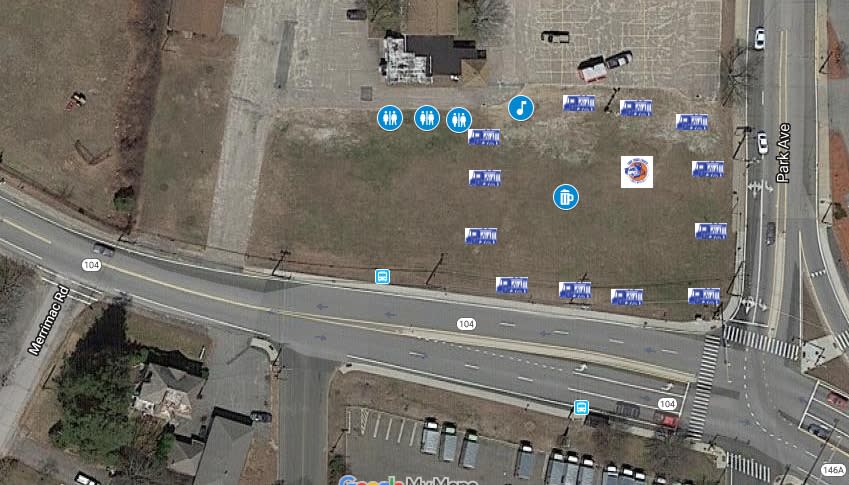 June 19 | 5–8 p.m.
Bring a warm welcome to one of this year's newest spots. The food trucks are excited to start serving up in Woonsocket, conveniently right on Route 146A. Try a bite from each truck, grab a beer or glass of wine, and tune in to our featured band: Bad Habits.
Food Truck Concert Nights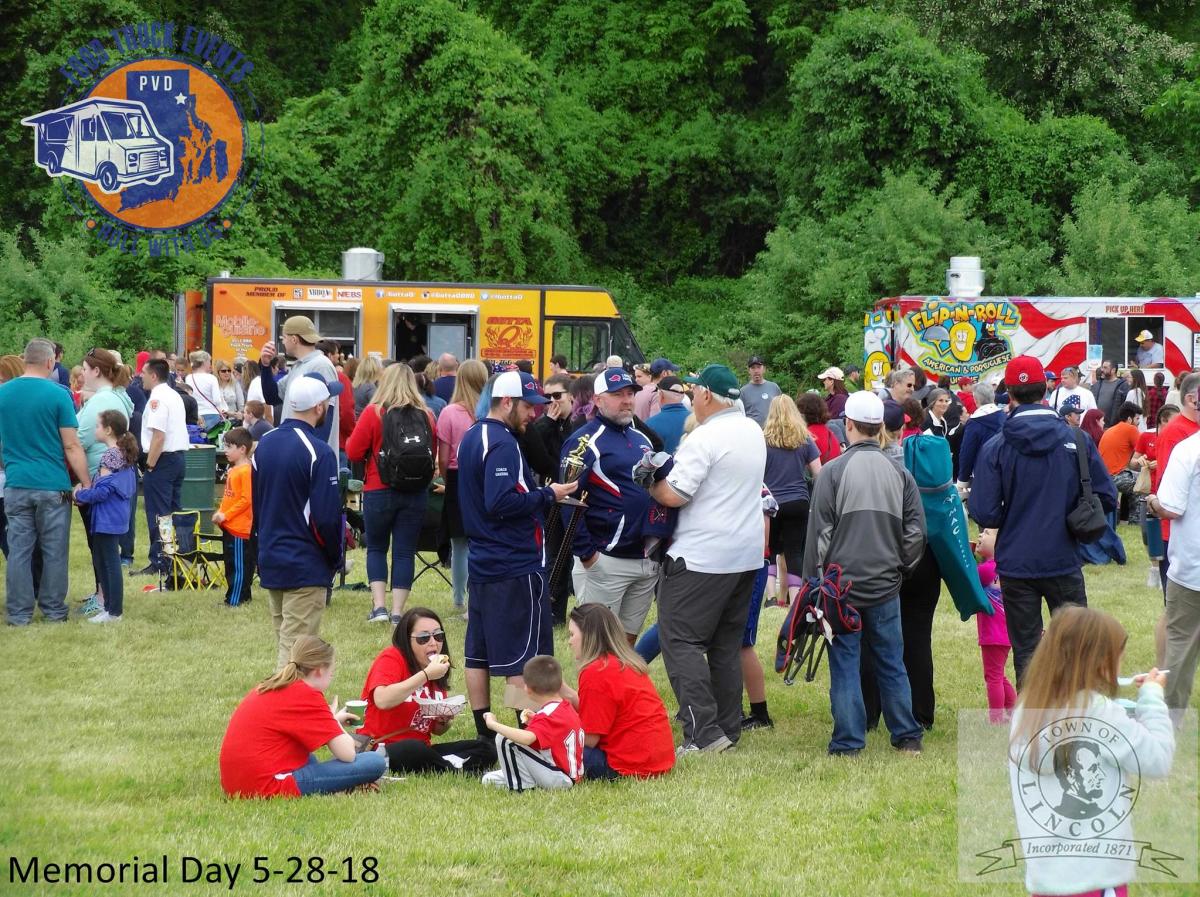 June 22 | 4:30–8 p.m.
Chase Farms
Bring your picnic blanket and your appetite. Set yourself up on the hill, with food and drink in hand, for a great view of the live band. Feel free to check out the nearby walking trails — just keep food and alcohol in the food truck area.
Scituate Food Trucks & Concert Nights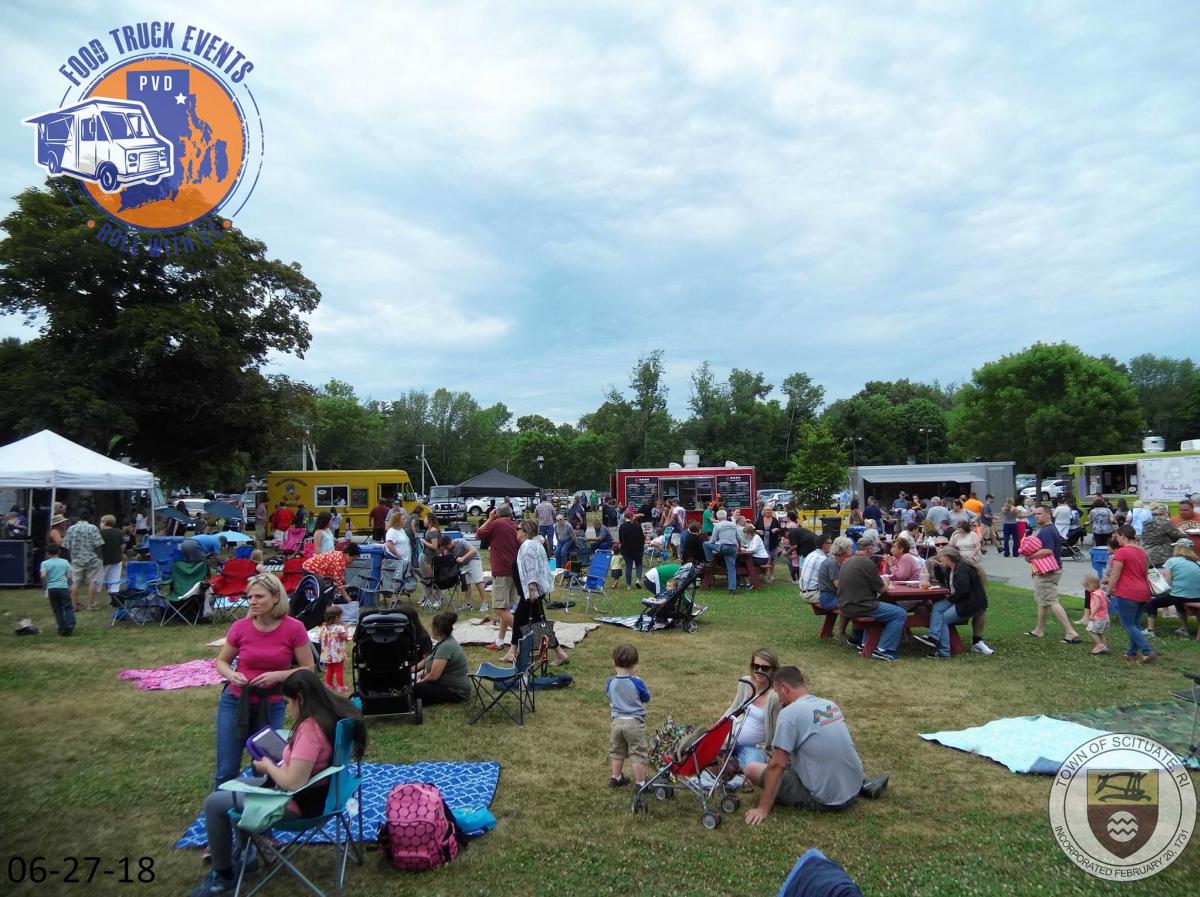 June 26 | 5–8 p.m.
We're rolling into our first Concert Night of the season in Scituate to liven up your Wednesday. Pull up a lawn chair, munch on tasty food and enjoy the show!
Food Truck Concert Nights at Diamond Hill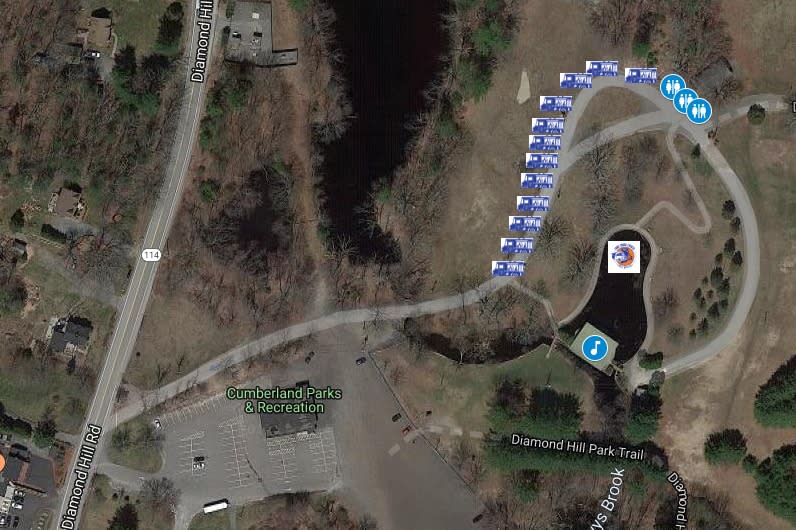 June 27 | 5–8 p.m.
Say hello to our second new stop this year. Diamond Hill's vast fields and rolling hills make the perfect scenery to complement a great meal. Come satisfy your appetite after a hike or take it easy with some top-notch comfort food.
Mulligan's Island Food Truck Night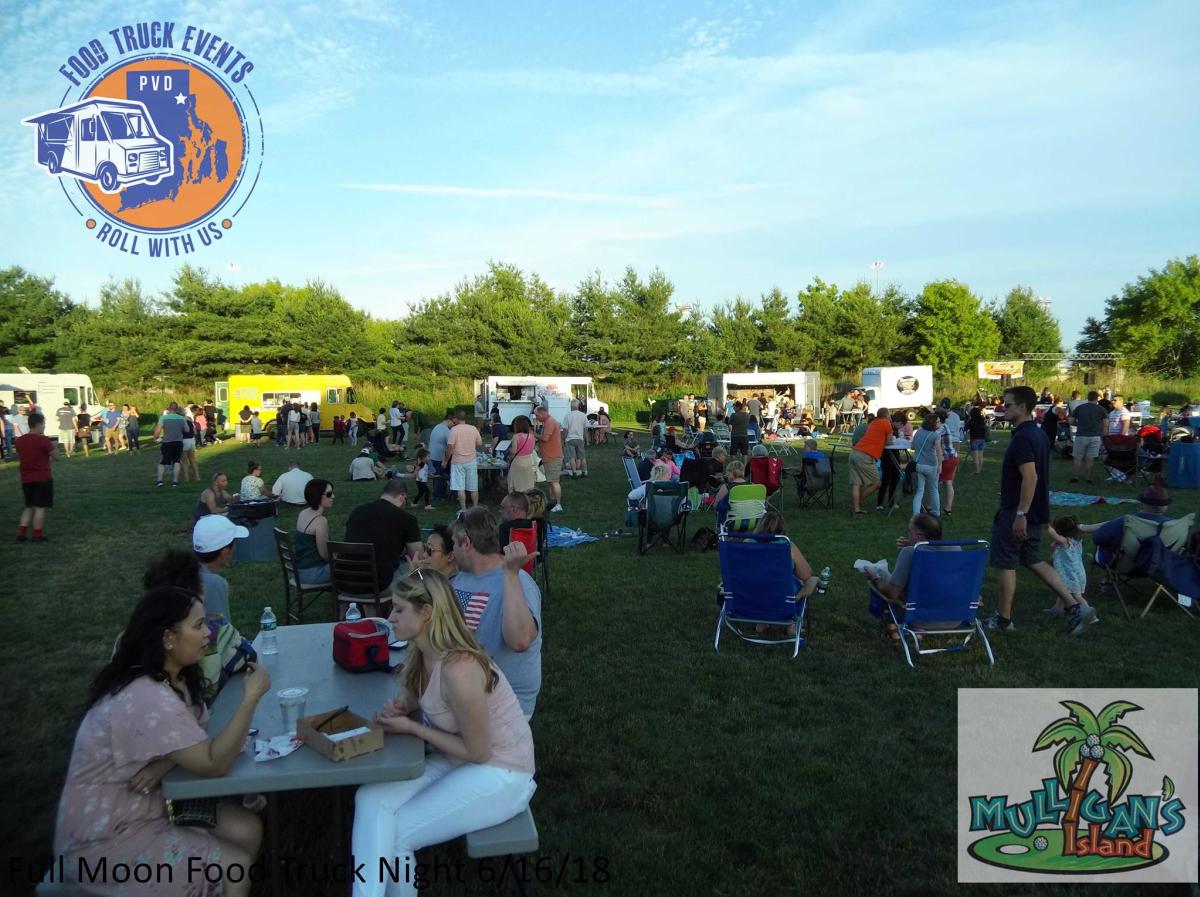 June 29 | 5–9:30 p.m.
Take in the "tropical" scenery without ever stepping foot outside the Ocean State. Come for the mini-golf and batting cages, and stay for the amazing food and live music! You can also quench your thirst at the Mulligan's Island beer tent with some of your favorite beers and wines.
---
Admission to all events is free. Every food truck accepts cash, credit and debit.
Food truck events are perfect for groups and our VIP solutions can make it easier to get together. Many events offer reserved seating, prepaid food and drink, and even sponsorship opportunities. These options are limited though. For more information, email Eric Weiner directly at eric@foodtrucksin.com.
Smoking, vaping and juuling are not permitted at any events.
For full details and updates on these events and more, visit FoodTrucksIn.com/food-truck-events and follow us on Facebook @pvdfoodtruckevents, Twitter @pvdfoodtruckeve and Instagram @pvd_foodtruckevents.
More Things to Do This Summer

This summer, sample the latest dishes at a red-hot restaurant. Score a one-of-a-kind find in distinctive neighborhood shops. We've got tons of public art, great museums, award-winning theater and cool... continue reading ›