The fall features a diverse lineup of programs at the Lippitt House Museum, built for Rhode Island Governor Henry Lippitt in 1865 and home to four generations of the Lippitt family. In addition to weekly hours on Fridays from noon–4 p.m. through October, the museum offers programs, lectures and special tours designed to engage visitors of all ages. The fall season programming kicks off on Saturday, Sept. 15. See below to start making your plans.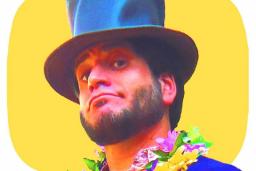 Saturday, Sept. 15
Mr. Vinny's Little Puppet Show
10:30–11:30 a.m. | Free Admission Silly and surprising stories, songs and, of course, puppets! An interactive show where kids try on puppets and learn how they're made. Best for kids ages 3-9.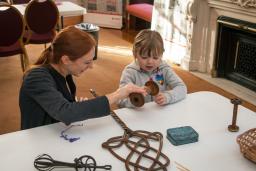 Noon–4 p.m. | $10 per person, Free for Children (12 and under), and Active Military Come explore the museum's art and architecture on an engaging guided or self-guided tour for all ages. Step into Providence's Golden Age through stories of the Lippitt family and the domestic servants who lived and worked in the house. Experience one of the best-preserved Victorian homes in America when you visit this National Historic Landmark. Learn More ›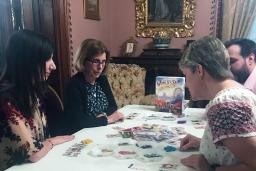 6–8 p.m. | $10 per person In partnership with the Providence Gaming Guild, try your hand at Victorian-era games, including Whist, a favorite game of Mary-Ann Lippitt. This is a perfect evening out with friends to explore the museum and meet others who enjoy gaming. Reserve tickets in advance. Learn More ›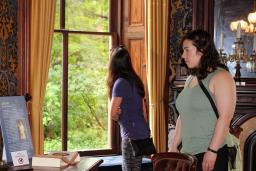 10 a.m. | $15 per person A special behind-the-scenes tour of the Lippitt House Museum offers visitors a chance to hear the lesser-known stories of servants living and working in the house. An exclusive tour led by the museum director shows how the "other half" lived in this Victorian-era mansion. Reserve tickets in advance. Learn More ›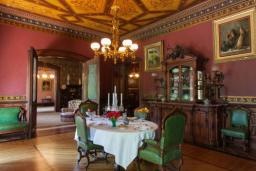 10 a.m.–2 p.m. | $10 Adults, $5 Students, Free Children (12 and under), Free Active Military Personnel Come join the festivities at Lippitt House's Holiday celebration! Explore Victorian Christmas traditions, make decorations for your own tree, and take a holiday-themed tour of Lippitt House Museum. Learn More ›