Some love the cold and snow, and others can't wait for the warmer weather. Either way, there are so many options for families to take in some of the local attractions or activities in the area. Here are some ideas to get you out of the house for some winter fun!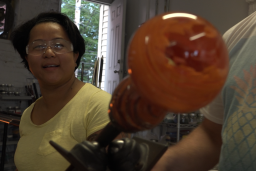 If you're looking for some indoor fun, warm up with a glassblowing class at Gather Glass. Learn from the experts how to make your own handcrafted items like ornaments, paper weights, bowls, drinking glasses and more. Learn More ›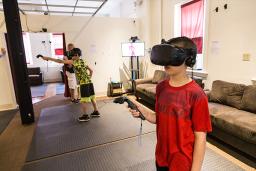 Head over to Thayer Street to give virtual reality a spin at Base Station VR. Families with children ages 5 and up can experience simple animated VR, painting in 3D, zombie fighting and futuristic gaming — truly something for everyone. If you've never experienced virtual reality, Base Station offers a $5 demo to try it out! Learn More ›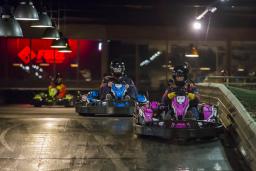 R1 Indoor Karting Entertainment Center
A true multiplex for entertainment, RI Indoor Karting offers various activities all in one location. Get your racing gear on for electric go-karts, lace up your bowling shoes or have a bite at FUEL Restaurant in this 90,000-square-foot indoor entertainment venue. The newly opened Axe Bar offers ten lanes of axe throwing, along with lessons, games and tournaments. Note: this is for anyone age 16 or older.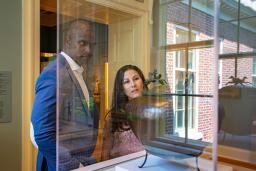 Lucky for us Providence has a host of museums to choose from for children of all ages. For the younger ones, plan to spend a day at the Providence Children's Museum, which offers a variety of interactive experiences and exhibits. If you are looking to explore the arts, head over to the RISD Museum in Providence. With more than 3,000 objects on view and rotating exhibits, the museum is home to works of art dating back to ancient times, sculptures, costumes, textiles and furniture. Other notable museum mentions are the Museum of Natural History and Planetarium and the John Brown House Museum. Learn More ›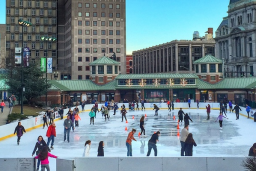 If you don't mind the cold, try out one of the outdoor activities at the Alex and Ani City Center in downtown Providence. The center offers ice skating in a beautiful outdoor setting, along with the very popular ice bumper cars. While downtown, warm up at one of the many restaurants within walking distance of the rink. Learn More ›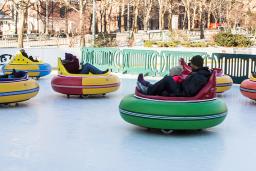 One of Providence's most popular attractions comes in the form of 12 spinning circular cars... Learn More ›