The Pawtucket Arts Festival concludes this weekend with its annual Oktoberfest and The Out There Art Fair: Little Rhody's Only Outsider Art Festival. Kick off the first weekend of fall, get your oompah on, and check out some one-of-a-kind art!
Oktoberfest 2016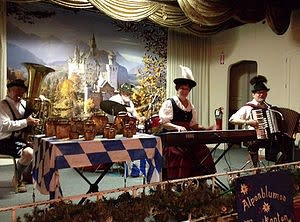 The German American Cultural Society of Rhode Island hosts Oktoberfest 2016, an authentic celebration of the Bavarian tradition. Sample more than 24 German beers, enjoy traditional German cuisine, old-school German fashion and performances by Schulplatters and Chorus. Bring the family and eat, drink, dance, yodel and try out the cowbell. Strap on your lederhosen, don your dirndl and head to the festival this weekend: Saturday, Sept. 24, noon-11 p.m. and Sunday, Sept. 25, noon-5 p.m. at 78 Carter Ave., Pawtucket, R.I. Tickets available in advance and at the door. 
The Out There Art Fair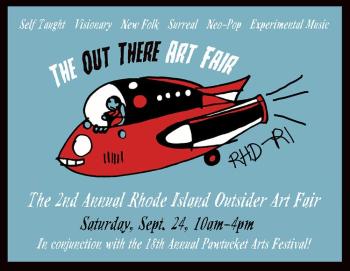 Resources for Human Development-RI, an arts-based nonprofit working with artists/musicians with disabilities, presents the 2nd annual Out There Art Fair on Saturday Sept. 24. This exciting event is free to the public and showcases the work of hundreds of self-taught nationally and internationally shown and recognized artists. This event is on Saturday, Sept. 24, 10 a.m.-4 p.m. at RHD-RI, 24 Commerce St., Pawtucket, R.I.