Providence's signature art festival, PVDFest, returns to the city for the fourth edition June 7–10, 2018. The city comes alive for a free four-day festival celebrating arts, culture, food and more from around the globe and our very own backyard. The various programming will transform the downtown landscape into world-class performance stages, cutting-edge art galleries, a savory food village, multicultural block parties and much more. The city of Providence, along with the Department of Art, Culture + Tourism, and founding partner FirstWorks, share a sneak peek into the festivities, which truly celebrate the arts in The Creative Capital.
Bachata Dance: Let's Break the Guinness World Record!
On Friday, June 8, participate in a history-making Bachata Dance to break the Guinness World Record for the "most people dancing a choreographed Bachata dance." PVDFest is calling for hundreds of couples to join Mambo Pa Ti, the largest Latin dance organization in R.I., in hopes to beat out Greece, which currently holds the record with 370 couples dancing! Head down to the Alex + Ani City Center to dance or watch, and also enjoy free bumper cars along with a variety of food trucks around Biltmore Park.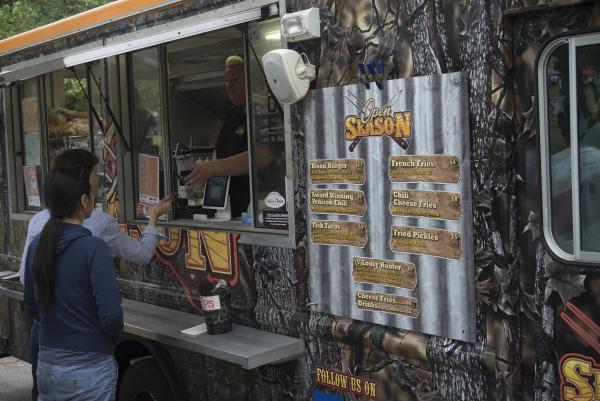 PVDFest Food Village
Providence is home to world-class dining, and is known as a true "foodie" city. This year, on June 9 and 10, Kennedy Plaza will be transformed into the PVDFest Food Village, featuring more than 60 local eateries and food trucks. Several restaurants will offer "behind-the-scenes" sneak peeks, including dish preparation, stories behind the signature dishes and live cooking demonstrations.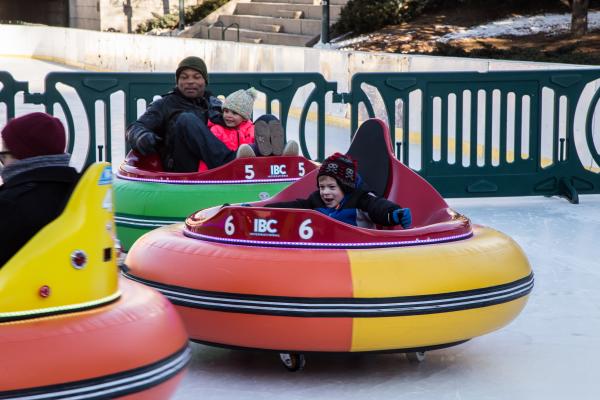 Bump 'n' Bass Raceway
On Saturday, June 9, make your way to the Alex + Ani City Center for the first-ever Bump 'n' Bass Raceway with the new bumper cars. A portion of Providence's Dorrance Street will be transformed into a glowing speedway as festival attendee's race head-to-head. Think "90s electronic music scene," with glowing neon tape and a DJ to keep the crowd rockin' and cheering until the last racer hits the finish line.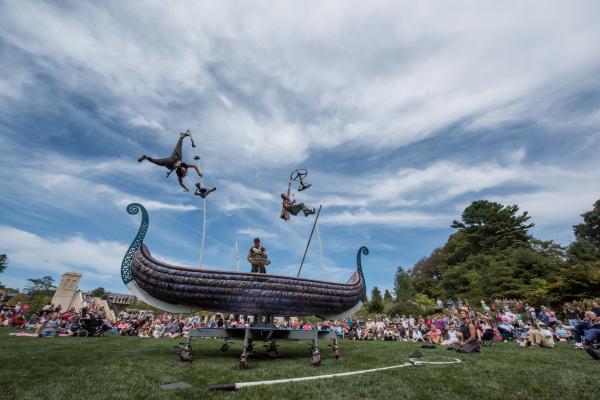 Australia's Sway Poles
Melbourne, Australia-based Australia's Sway Poles, mesmerizes audiences on June 8 and 9 in an acrobatic performance called "Tall Tales from the High Seas." Expect astonishment and excitement as the acrobats dip and roll atop incredible sway-pole masts, while their vessel "The Fabulist" pitches and rolls above the crowd. Famous for their beautiful costumes and choreographed dancers, this is a must see!
Mark your calendars for PVDFest 2018. Plan an overnight or weekend stay at one of the many hotels downtown in the heart of all the action. Stay tuned to Blog Providence as we release more of the amazing acts, special events and festivities for the weekend!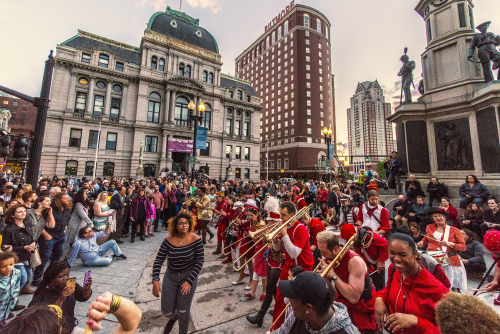 Running June 7–10, PVDFest is a four-day celebration taking over the streets of Providence.... Learn More ›