You want a city with great restaurants, savvy consumers, a commitment to locally-sourced products, and a close-knit community of creative chefs?  Providence has that by the forkfuls. That's why it only made sense for Brown grad and hardcore foodie Seth Resler to launch Taste Trekkers, billed as the nation's first food tourism conference, right here in the Creative Capital.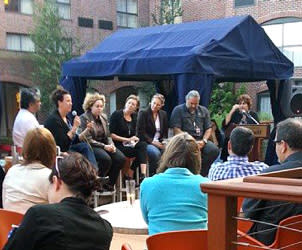 The event kicked off on Friday, Sept. 20 with a cocktail reception at The Dorrance, which has been recognized nationally for its innovative bar program.  Guests were then spirited off to restaurants throughout the area for "Mystery Dinners," not knowing the restaurant, the menu, or even their dinner companions, beforehand.

Providence Mayor Angel Taveras and local Rockstar Chef (he even has the tattoos to back it up) Matt Jennings officially opened up the conference on Saturday morning.  As Mayor of the #1 Food City in the United States (according to the readers of Travel + Leisure), Taveras acknowledged the city's renowned culinary culture.  Chef Jennings, owner of Farmstead and a James Beard nominee, urged attendees to invest in their respective food communities.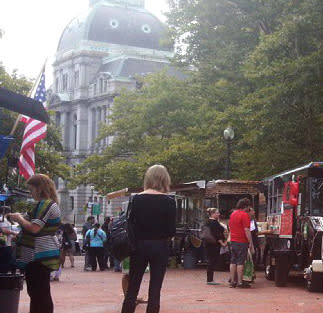 Local restaurants and businesses were well represented in the day's program of panel discussions, breakout sessions and a Grand Tasting in the resplendent ballroom of the Providence Biltmore.  Among those participating were Champe Speidel, owner and executive chef at Persimmon in Bristol.  Chef Speidel, widely regarded as an expert in butchery, demonstrated how to break down a lamb as part of his demo.  Providence Journal Food Editor Gail Ciampa moderated a poolside panel discussion at Aqua in the Providence Marriott that focused on the future of culinary tourism and included DeWolfe Tavern's cerebral Executive Chef Sai Viswanath and the Queen of Federal Hill Cindy Salvato, whose company Savoring Rhode Island hosts tours of Providence's famous Little Italy.

The conference wrapped up on Sunday with culinary tours and a Food Truck Brunch that celebrated the ever-growing local community of restaurants on wheels. To find out more about Providence's red-hot food scene, check this out.