Start gearing up for Homebrew Con June 27–29 at the Rhode Island Convention Center by checking out southern Rhode Island's beer scene. South County is home to some of Rhode Island's best beaches, so it's no surprise that several of the breweries along the Rhode Island Brewers Guild's RI Brewery Passport beer trail draw inspiration from their seaside locale. Whalers Brewing Company's reputation has expanded well beyond its home in the sleepy Peace Dale Mill Complex.The brewery's flagship Rise is a two-time Best American Pale Ale winner at the World Beer Awards, and their spacious tasting room is full of fun, from giant Jenga to pool tables and corn hole. Plus, Whalers logo hats may be the single coolest piece of swag you can take home from Rhode Island.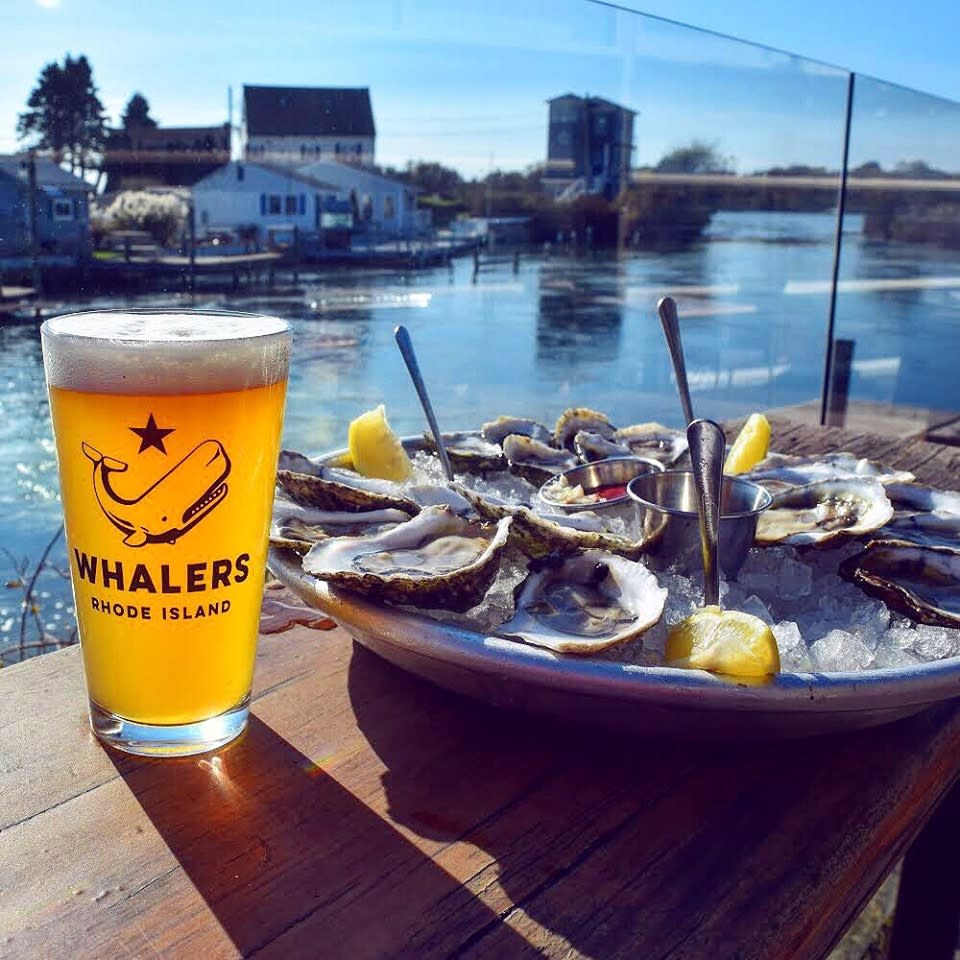 The Grey Sail brewery is even closer to the sea, with a large tasting room and bar in a converted colonial house on the banks of the Pawcatuck River in Westerly. Grey Sail's tasting room serves beers from other local brewers as well as their own Flying Jenny pale ale and others brewed in a former macaroni factory. Also in Westerly, is 84 Ale Works Brewing & Tavern, a downtown brewpub with a full lunch and dinner menu plus a half-dozen house-brewed beers, other regional brews, wine and cocktails.
The Tilted Barn Brewery really is located in a rambling old barn on a working farm, where some of the acreage is devoted to raising the hops that end up in your beer mug. Folks line up on weekends to grab a six-pack of their limited release of canned beers, which lean strongly toward IPAs and American Pale Ales. This is "farm to glass" brewing at its best.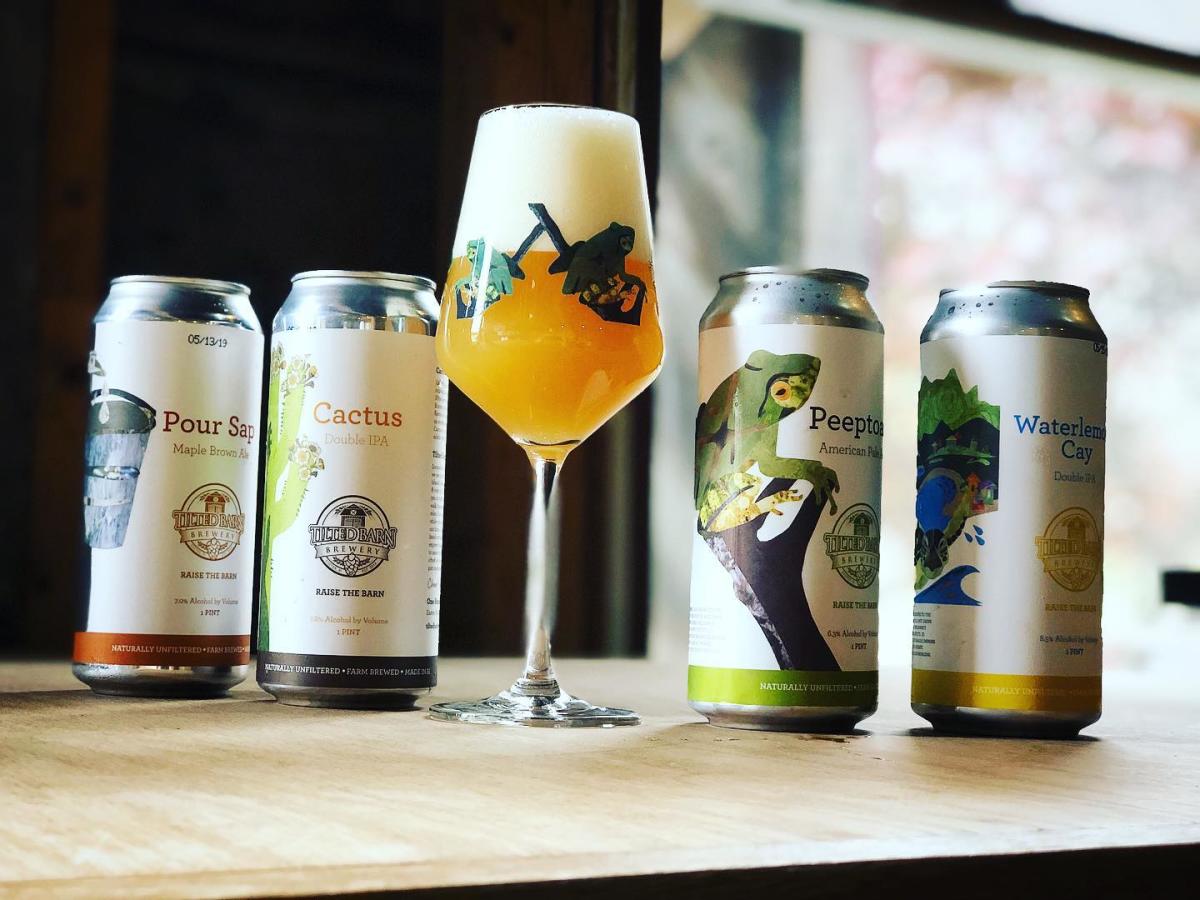 West Kingston's Shaidzon Brewing Company pairs their canned and tap brews with a steady stream of visiting food trucks and live music on weekends. Food trucks and tunes also are part of the experience at Sons of Liberty Spirits Co. — a near neighbor to Whalers in Peace Dale — whose founders started out making whiskey from high-quality beer before deciding to share the beer with the public, too. Try the Nitro Uprising Stout, which is the base for the distillery's single-malt Uprising whisky. Better yet, try both.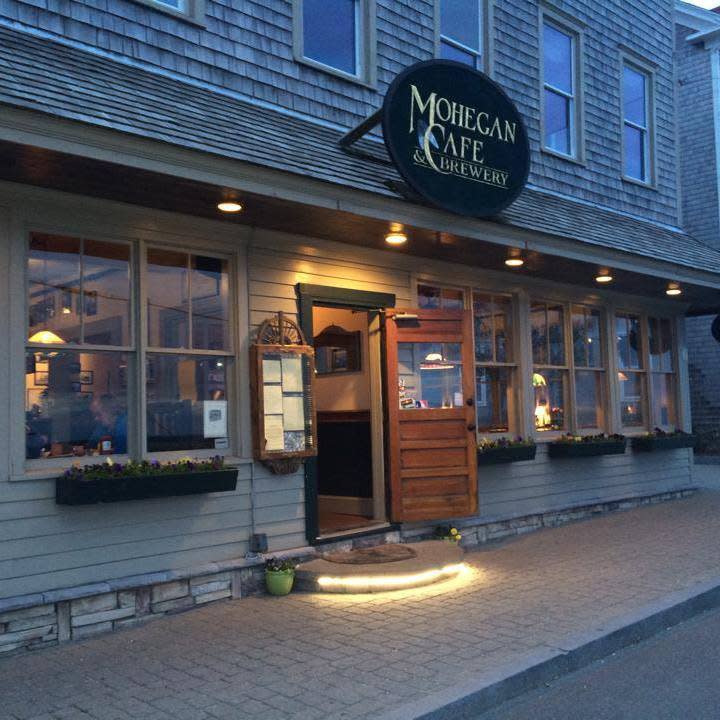 When people from other states want a beach vacation, they come to Rhode Island. When Rhode Islanders want a beach vacation, they hop on the ferry to Block Island, where you'll find the Mohegan Cafe and Brewery. Open seasonally (April-October), the brewery produces a 9% ABV ale that's a near guarantee of a nap in the sand, as well as a pilsner and non-alcoholic ginger beer that finds its way into several varieties of Moscow Mules at the bar.
If all of this is leaving you with an urge to explore all things beer, you're in luck. Registration is still open for Homebrew Con.