Providence is known for its rich history of education, performing arts and creativity. While you're at home, you can still let your mind explore with these free virtual learning resources.
RISD Museum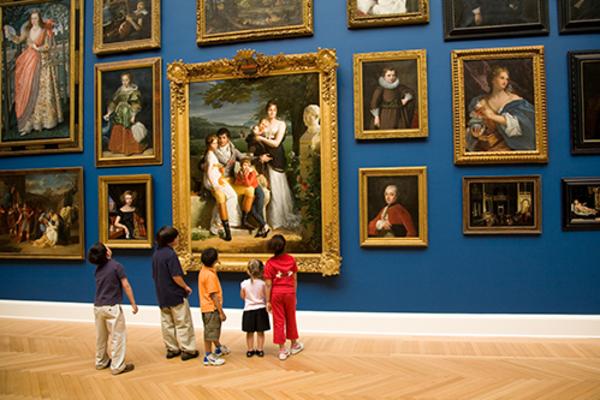 The RISD Museum has more than 3,000 works of art and design on display at any time, but did you know that you can check out more than 81,000 objects digitally? In addition to the digital images of these works, you can watch and listen to hundreds of videos ranging from lectures and interviews to how-to tutorials.
Rhode Island Historical Society
The Rhode Island Historical Society's free online digital textbook of Rhode Island history, EnCompass, currently has five easy-to-read chapters with topics such as women's suffrage, immigration, the Industrial Revolution, Roger Williams and the founding of Rhode Island, and early archaeology. You can also catch up on 76 years of back issues of the Rhode Island History Journal. If you're a history buff like me, you could get lost in these archives for days on end.
Wilbury Theater Group
If you're curious about whether you're cut out for acting, drop into one of the Wilbury Theater Group's Monday night classes to see for yourself. Both "The Playful Actor" and "The Mindful Actor" classes will be streamed via Facebook Live, YouTube and Zoom free of charge.
Providence Children's Museum

The Providence Children's Museum offers lots of virtual learning activities throughout the week across social channels. Check out their video series for Maker Monday, Tuny Tuesday, Try-It Thursday and Fiction Friday on YouTube. They'll typically share instructions and materials beforehand on their Facebook page.
Providence Athenaeum

Although their upcoming events are temporarily suspended, you can still enjoy past Providence Athenaeum programs at home. Visit their Soundcloud page for recordings of past salons covering a wide array of topics. They're perfect to listen to as you take a walk in the fresh air.
Blithewold Mansion, Gardens & Arboretum
Springtime is the perfect time to put your green thumb into action. Join Blithewold Mansion, Gardens & Arboretum via their Facebook Livestream to learn more about building a wattle fence and get your home garden in tip-top shape.
Also Check Out ...

You can still explore new places while you're staying put at home. Providence has plenty of green continue reading ›