Come enjoy the most exciting full WaterFire lighting of the season this Saturday, June 13. Join National Grid as they celebrate Gaspee Days, the birth of our country.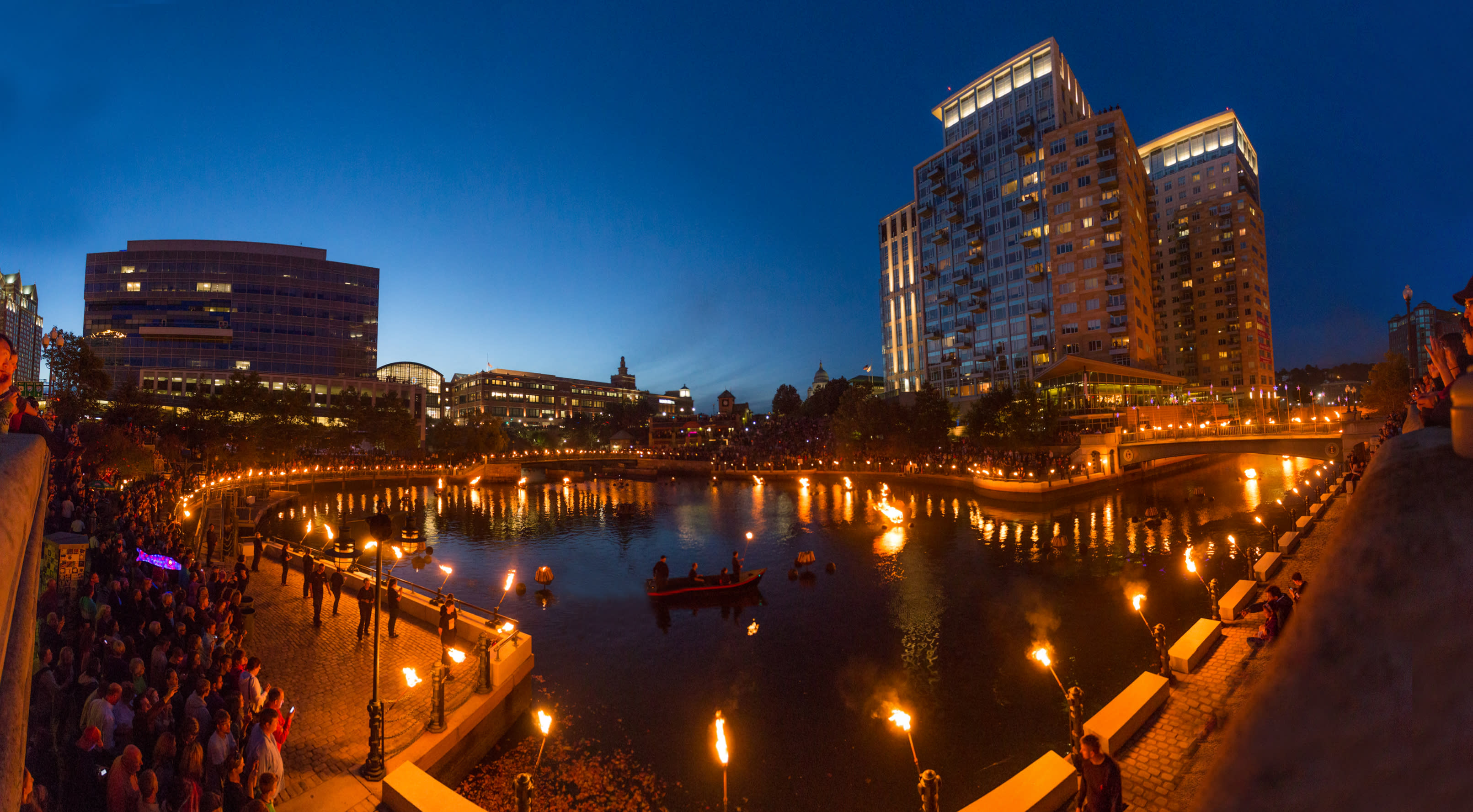 A year and a half before the Boston Tea Party, Rhode Island residents met and burned the British ship Gaspee to the waterline. This event sparked the start of the road to independence for the United States. For the fourth year, WaterFire is remembering this revolutionary event with a revolutionary art form and Rhode Island tradition. During this WaterFire, enjoy a concert by the United States Army Old Guard Fife and Drum Corps from Washington, D.C., performing at Waterplace Park at 7:15 p.m. Witness a reenactment of the Great Debate that took place at Sabin's Tavern before the attack on the Gaspee, and then listen to the events that followed at the site of the tavern.

In addition to the events at night, the Providence Preservation Society's Festival of Historic Houses is being held during the day on June 13. This event runs from 10 a.m. - 4 p.m. and tickets are available online or on the day of the event. For more info visit providencehousetour.com.

For more information and a full list of events, please visit waterfire.org.