People are hitting the streets for Pokémon GO. GoProvidence has joined in on the hunt by launching a blog series to help Pokémon GO gamers navigate Providence. Keep reading for more info ...
Wickenden Street is a half mile stretch chock full of unique shops, fabulous food, and of course plenty of PokéStops and Gyms. While we walked down Wickenden Street we were able to spot 24 different PokéStops along the way. Plenty of them that had lures set, so we were able to see a great variety of Pokémon around.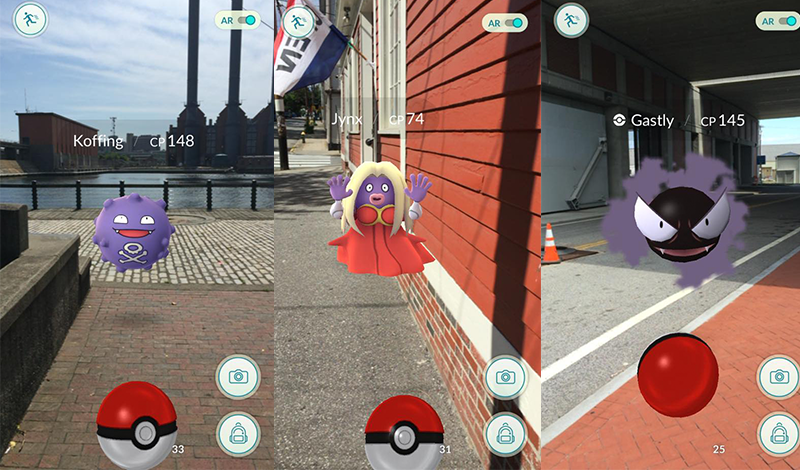 Along with the PokéStops, there are four different Gyms in the area. That means there will be plenty of battling going on. We spotted a few people out at the Gyms having a great time. While you're around there be sure to stop in to some of the great restaurants and shops. The Duck and Bunny is a great place to grab a sweet treat, and you can also grab a delicious slice of pizza over at Fellini's Pizzeria. There are also The Hot Club and The Whiskey Republic that are right on the water and a great place to grab a drink with some friends. 
The PokéStops listed below are taken straight from the game. Some of the actual locations might not be the same. 
PokéStops
Fox Point Veterans Memorial
Street Art with Used Tires
Sheldon Street Church
First Cape Verdean Protestant Church in America
Fox Point Veterans Memorial Women
Corliss Landing Park
Lola's Taco Skeleton Mural
Wood-frame Arch
Mayor Vincent A Cianci Jr Corliss Landing 
Birdhouse Community
Spider Sculpture
Brickway Mural
Hairspray Salon Mural
Providence River Park
Aqualife Mural
Wooden DNA Pole Art
Governor & Wickenden
George M. Cohan
Olympic Records
Strange Figure
Portuguese Sporting Club
Gano Community Boat Launch
Malachis Mural
Governor's Fenner Square
Gyms
School Bus Mural
Captain Seaweed
Union Baptist Church
St. Joseph's Church
If you're looking for some refreshments while you're out trying to catch 'em all, visit our restaurants page. Who knows, maybe your favorite restaurant will be a PokéStop!