Halloween in Providence is busier than ever with WaterFire, the Jack-O-Lantern Spectacular and now Haunted Providence.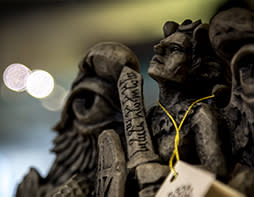 Will your future bring you happiness and good fortune? Looking for evidence of the supernatural world? The Psychic Faire and Paranormal Exposition may be the place for you! Start your Saturday with a reading for $20 or check out eerie investigation results on display from various paranormal groups. If these don't catch your interests, visit the faire vendors who are offering some truly unique items for sale. Admission included with VIP package, all others pay $13 at the door. Event begins at 10 a.m. on Saturday, October 25.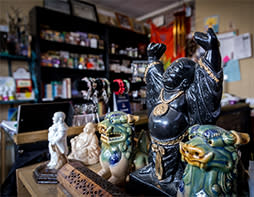 After a quick regroup, prepare yourself for the Witches' Masquerade Ball. This year's theme is Elegant Goth, so put on your best costume because there are prizes to be won! Dance to top hits and seasonal favorites, eat the night away with passed appetizers and cheese stations, hydrate with a drink from the cash bar, or enjoy a reading from a "Gypsy" fortune-teller. At the end of the night take a picture with the photographer to preserve your memories of the evening. Event begins at 7 p.m.
A Silent Auction will be held to benefit the Gloria Gemma Breast Cancer Resource Foundation. Visit vivomasks.com for a special Haunted Providence discount code given upon purchase of a ticket.