As the temperatures in New England drop and COVID-19 guidelines extend into the winter, restaurant operators are looking for solutions to preserve outdoor dining capabilities throughout the cooler months. While we can assure diners that restaurateurs across Rhode Island are maintaining public health and safety guidelines to keep their staff and customers safe when dining indoors, many diners simply don't feel comfortable eating inside. To keep our industry viable, restaurateurs must get creative as the days get colder and we at the RI Hospitality Association (RIHA) are ready to assist them to weather the chilly temperatures.

RIHA's latest outdoor dining campaign, #BYOBlanket, launched in October. Through a grant from Commerce RI, we purchased more than 12,000 high-quality blankets from Ocean State Job Lot at a deep-discount, as well as thousands of hand warmers, hundreds of portable heaters and more. With an eye toward helping our entire industry, not just our members, we allocated these items on a first-come, first-served basis to any restaurant that applied. Access to these resources allows restaurants to provide customers with a warmer option to continue eating outdoors.
Everybody has their favorite restaurants and together we can all help make sure they don't go out of business. If providing a heater and bringing a blanket to dine outdoors helps save even one of those establishments, it'd be well worth it.
We'd like everyone who's reading this to bring their own blanket next time they dine out. We'd absolutely love to see how cozy you are and ask that you share your photos with us by emailing them to byoblanket@rihospitality.org for your chance to win a gift card to one of our great RI-based restaurants. When sharing, please include your first and last name, as well as the location of the photo. And please don't forget to tag us on Instagram @rihospitality and include #BYOBlanket.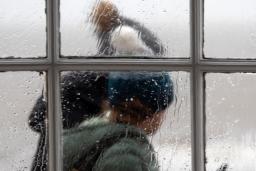 Winter isn't just a season in Rhode Island, it's a lifestyle. The weather can change... Learn More ›