September really is the most wonderful time of the year in the Ocean State. The kids go back to school, and the
arts and culture community
is as strong as at any time throughout the year - in part because
Trinity Rep
comes back to life to start a new season.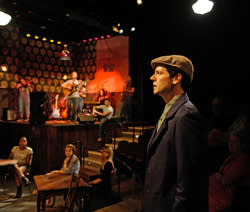 Like many Rhode Island attractions, Trinity has become part of the
fabric of the arts and culture scene
in the state, and provided some of the much-needed ethos for the Providence Renaissance and the city's transformation to the Creative Capital. Around since 1963, Trinity Repertory Company is one of the most respected regional theaters in the nation. Its long-standing resident actors are familiar faces to us all, and some have moved on to grace the big screen alongside Hollywood's finest talent.
Trinity's accomplishments are impressive. The theater presents a
wide-range of contemporary and classic plays
to 120,000 people annually. It has produced 58 world premieres and trained hundreds of new actors and directors through its MFA program. The company received the Tony Award for Outstanding Regional Theater Company in 1981, and has produced four television productions for PBS. It employs more than 100 people and generates $12 million in economic activity for the state. It makes you think, "What we would be and do without them?"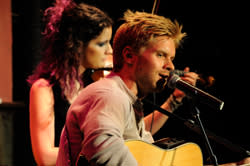 The 2013-14 season sounds as promising as ever, having opened on September 5 with John Steinbeck's unmatched
"Grapes of Wrath."
It's the story of the struggles of an Oklahoma family in the wake of the Great Depression, and it's an American classic. Much like Trinity Rep.
See you at the theater!