There comes a time in every New Englander's life when the cold just gets old. With the exception of avid skiers and those weird people who think every snowstorm is "so pretty" (ugh), the rest of us look for creative ways to enjoy some winter fun. Here are some things happening around Rhode Island to take the chill off.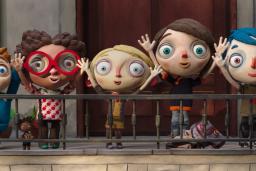 More than 140 films from more than 35 countries will hit silver screens throughout Providence at this family-favorite festival. The films are the focal point of the event, but it is a citywide celebration, with special perks for patrons listed on their website. Learn More ›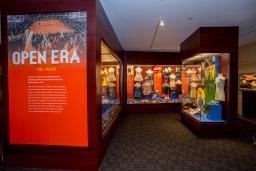 International Tennis Hall of Fame
Remember the lush green lawns of summer tennis with a visit to this iconic attraction. Kids 16 and under are free. Seniors 62+, students and military personnel are $12. Plus, if you book online, you will receive a 20% discount to use in the museum shop.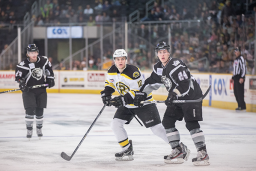 Hockey is one of the best parts of a New England winter. Whether it's Fan 4-Pack Friday, 3+Me Saturday or Save $10 Sundays, take advantage of discounted tickets throughout the regular season. There are also great events like T-Shirt Night, Hat Night, RI ComicCon weekend and more. Learn More ›
Plenty of zoo animals enjoy the cold. Even the flamingos get frisky when the temperature drops. The zoo offers Winter Wonder Days, which features half-price admission. It's a great time to visit the tropics and check out the Faces of the Rainforest exhibit. Learn More ›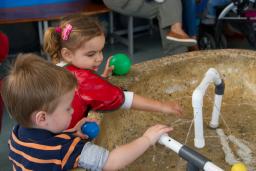 Take a time-traveling adventure and meet real people who came to Rhode Island from many different countries at the "Coming to Rhode Island" exhibit. Hear their stories and find out why they came, what they brought and how they changed the Ocean State. Learn More ›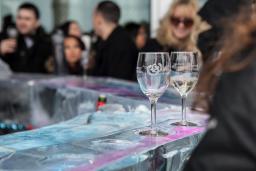 Newport Vineyards
Warm up your Valentine with a week of activities at the Newport Winter Festival, Feb. 14–23. Highlights include a chili cook-off, mac & cheese smackdown, concerts and the 24th Annual WINEterfest at Newport Vineyards.