There comes a time in every New Englander's life when the cold just gets old. With the exception of avid skiers and those weird people who think every snowstorm is "so pretty" (ugh), the rest of us look for creative ways to enjoy some winter fun. Here are some things happening around Rhode Island to take the chill off.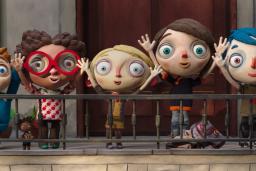 More than 140 films from more than 35 countries will hit silver screens throughout Providence at this family-favorite festival. The films are the focal point of the event, but it is a citywide celebration, with special perks for patrons listed on their website. Learn More ›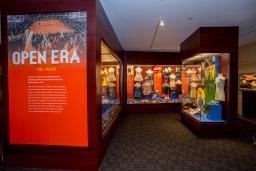 Remember the lush green lawns of summer tennis with a visit to this iconic attraction. Kids 16 and under are free. Seniors 62+, students and military personnel are $12. Plus, if you book online, you will receive a 20% discount to use in the museum shop. Learn More ›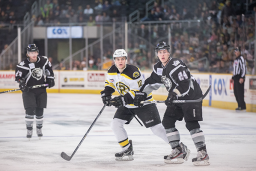 Hockey is one of the best parts of a New England winter. Take advantage of the P-Bruins exclusive "Buy One Ticket Get One Ticket Free" offer for all regular season home games at the Dunkin' Donuts Center. There's also great events like Gotham City Night, T-Shirt Night, Hat Night and more. Learn More ›
Plenty of zoo animals enjoy the cold. Even the flamingos get frisky when the temperature drops. The zoo offers Winter Wonder Days, which features half-price admission. It's a great time to check out the brand new (and very warm) Faces of the Rainforest exhibit. Learn More ›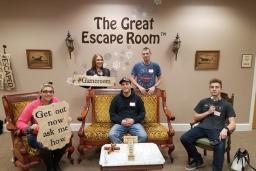 Get your own Scooby Gang together and solve a mystery. Tickets are $5 off Monday–Thursday, 6–10 p.m. Student and military discounts are also available. Learn More ›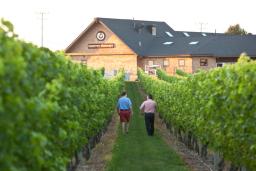 Warm up your Valentine with a week of activities at WINE-terfest Week, Feb. 15–21. From classes to yoga to behind-the-scenes culinary tours, there's plenty to sip, swirl and celebrate. Learn More ›
More Fun This Winter ...

Find something fun to do in  Cool Providence . If you're looking to hang outdoors when the temps are low, check out the  Ice Bumper Cars  and some downtown ice... continue reading ›