Every year at this time, thousands of college students flood into Rhode Island to begin, or continue, their educations. It's not so different here than it is in any other state. Sure, we have our own Ivy League university and exceptional programs in disciplines such as oceanology. But in one area in particular, we're actually pretty unique: the culinary arts.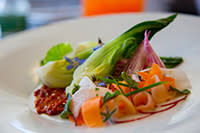 Along with the Culinary Institute of America in New York, Johnson & Wales University provides just about the best darn culinary education you'll find in America. Providence overflows with eager kids of various cooking and baking abilities, lots of opinions about the local food scene, and the passion to make great food. Most will tell you that the reason they chose the profession is that a parent or grandparent instilled that passion in them. Or they'll explain that they just want to make people happy with the dishes they create.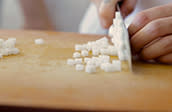 During their tenure at JWU, if they're lucky, they'll learn to bake bread with Ciril Hitz, one of the nation's most decorated and talented bread makers. They'll practice proper sautéing techniques with celebrated local chef Neath Pal. They'll meet and talk to the most successful chefs in the industry, and eventually be guided by the school into careers of their own. In the meantime, look for them. Ask them about food. Let their passion inspire you. And celebrate Rhode Island's food scene, which shines, in part, because of them.