Mayor Jorge Elorza and Uber today announced that dockless, electric bike share service JUMP will begin its rollout in Providence today, Sept. 6, with limited bikes available across the city, ramping up to 400 bikes by Sept. 15. Rides cost only $2 for every 30 minutes of riding. JUMP bikes are electric and provide a boost with every pedal, making it easier for riders to get up hills and across town without breaking a sweat. The launch is possible with the support of the City of Providence, Lifespan, Tufts Health Plan and the Rhode Island Public Transit Authority (RIPTA).
"The JUMP bike-share program offers Providence residents and visitors an affordable, eco-friendly and healthy way to explore or commute," said Mayor Jorge O. Elorza. "We're thrilled to welcome the innovative e-bikes that will allow more people to experience a new way to explore our vibrant neighborhoods. We encourage everyone to rent a bike, go on a ride and see what the excitement is all about."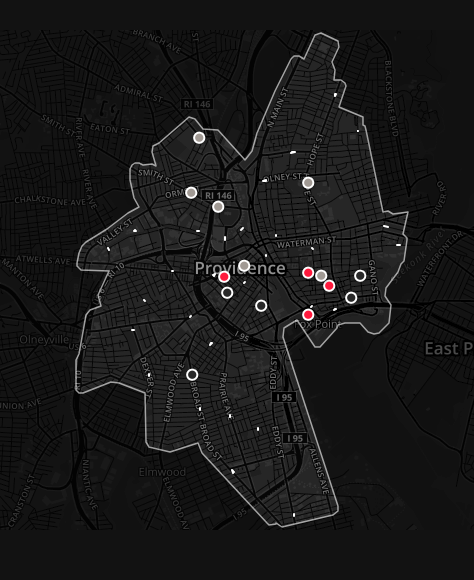 In 2017, JUMP Bikes launched the first-ever dockless electric bike share system in the United States. In May 2018, Uber acquired JUMP as part of its mission to expand the menu of affordable, reliable transportation options available within the Uber app, and make it even easier for residents to get across town without relying on their own personal vehicle.
Dockless bike share expands transportation options for residents by making it easier to rent a bike anywhere within the community, instead of designated stations. There will also be more than 40 hubs around the city where riders can conveniently park their bikes. It costs just $2 to start and $0.07 per minute after 30 minutes. The bikes feature an integrated lock and GPS to ensure that bikes are locked within the pilot area to a physical feature like bike racks or street signs when done riding. 
An interactive map of bike share hub locations is available here.
How It Works:
With both the Uber and JUMP mobile apps, users can find and unlock JUMP pedal-assist e-bikes. It's simple to use. 
Via Uber:
Tap Bike in the menu of the Uber app.
You'll see the available JUMP bikes around you and can select one to reserve.
The app will give you a pin so you can unlock your bike.
Via JUMP:
Download the JUMP Bikes app to create an account.
Use the in-app map to find and reserve bikes — or simply walk up to a bike and enter your phone number and four-digit pin.
Once you're finished riding, you must lock the bike to any JUMP hub or public rack in the service area shown on the app's map.
To learn more about JUMP Bikes and pedal-assist technology, visit www.jumpbikes.com.