How can a house built 150 years ago come to life today? How can it seem relevant after so many years of political, cultural and technological change? How can it be a place for all people – all ages, all interest levels, all backgrounds?
These were some of the questions I grappled with when I started at the Lippitt House Museum as its first curator of education at the beginning of this year. For more than 12 years, I had been teaching in modern and contemporary art museums in which the objects dealt with themes and images relevant to today's visitors and in which changing exhibitions brought people through the door over and over again. But with my arrival at Lippitt, I wondered how this house, built in 1865, could become a resource and favorite spot for people all over Providence. In other words, I wondered how the Lippitt House could matter.
Enter Lippitt Labs. This May, we will launch (one of) our answers to my initial questions. With Lippitt Labs, the Museum will be transformed every third Saturday of the month into a laboratory for exploring history. Through activities, demonstrations, discussions, and first-person interpretation, visitors will investigate the Golden Age of Providence through the home and lives of the Lippitt family and their live-in servants. The program is designed to make history accessible for visitors of all ages. Each month's Lippitt Lab will revolve around a theme and examine historical questions through hands-on learning.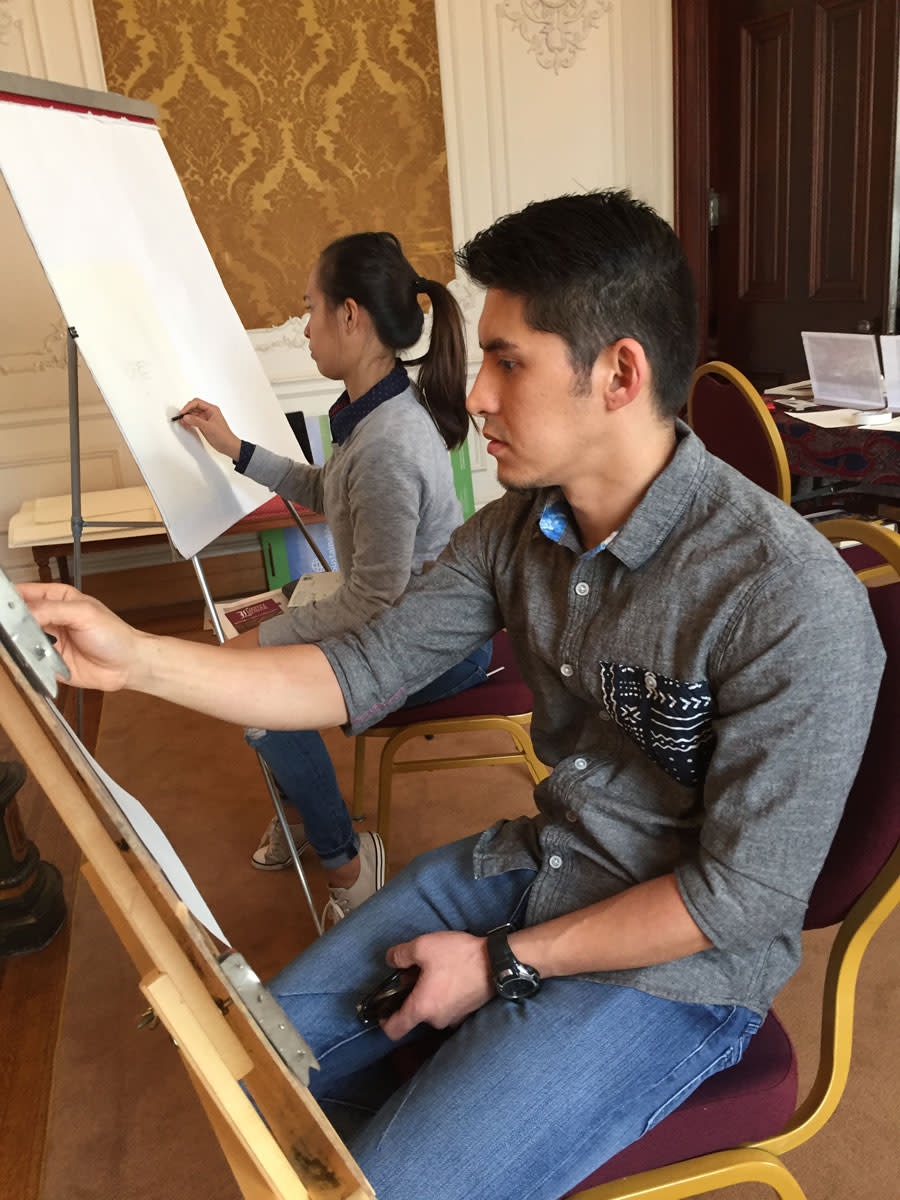 The first month's theme on Saturday, May 21 will be Schooling and Education and will explore topics such as:
Art education: Visitors can participate in drawing exercises like those conducted by Mary C. Wheeler who taught one of the Lippitt daughters.
Penmanship: Visitors can try their hands at writing script with a steel nib and ink well (and compare to the quill pen it replaced) and write postcards inspired by the Victorian postcard mania.
Discipline and rewards: Visitors can create a 21st century version of the Victorian "reward card" for good behavior.
Early childhood education: Visitors can explore the ideas of Friedrich Froebel through the block building and paper folding exercises of the first kindergartens and see images of Lippitt children in 19th century Providence Froebel kindergartens.