PVD Food Truck Events is excited to ring in our 5th year! Serving up locally made food all over Rhode Island since 2015, food truck events have become a staple of summer in Rhode Island … just like trips to the beach and clam cakes.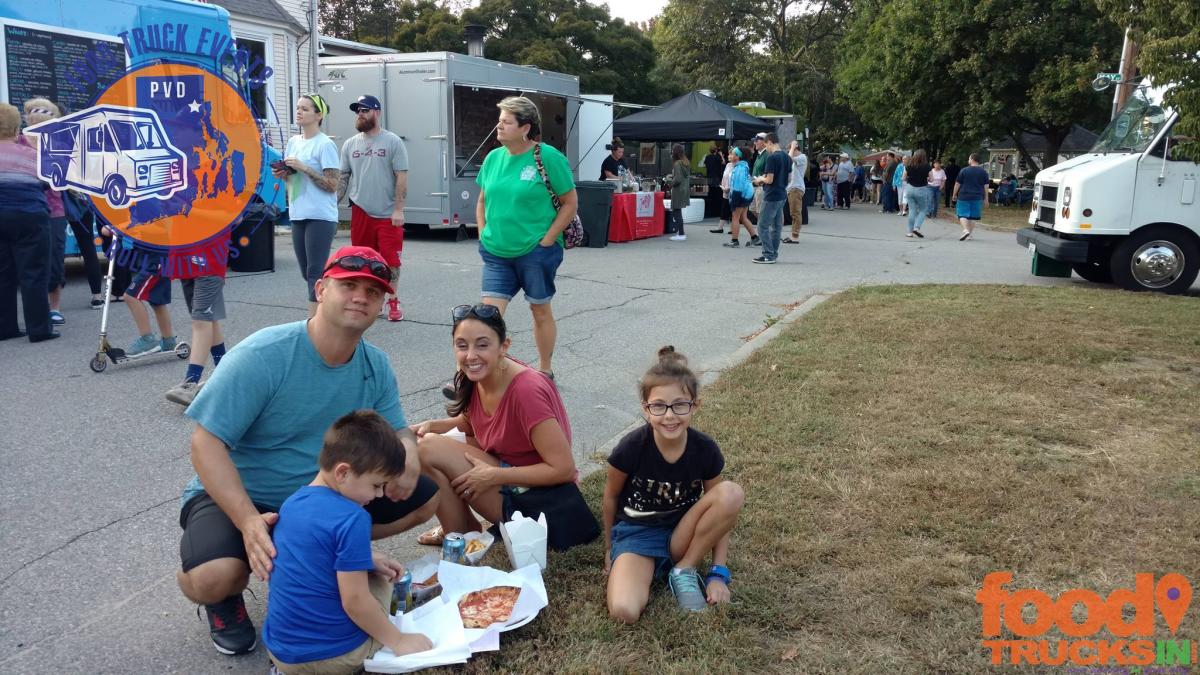 Throughout the summer, check out the state's best food in one place. Every event has up to 20 food vendors and great local music. Here's what we have in store this spring:
Food Truck Friday Carousel Village
May 3, 10, 17, 24 & 31 | 5 p.m.
Roger Williams Park, 1000 Elmwood Ave., Providence
Our most popular event is back in full swing! Join us every Friday at Carousel Village for delicious food, wine and beer, and activities. Don't forget your 5th Anniversary mug if you bought one in April. When you fill it at the Trinity Brewhouse tent, you get 22 oz. of any beer for the price of 16 oz.
Warwick Food Truck Nights
May 2 | 5–8 p.m.
City Hall, 3275 Post Rd., Warwick 
May 16 | 5–8 p.m.
Norwood Library, 328 Pawtuxet Ave.
A favorite for families, there's no disagreement about what everyone wants to eat. With up to 20 trucks, Warwick Food Truck Night has something for everybody. Our first stop of the season is at historic City Hall on May 2. Then it's on to Norwood Library on May 16, by the gazebo where you can enjoy a book and a bite.
May 9 | 5–8 p.m.
1425 Kingstown Rd., South Kingstown
Fans of local breweries will love pairing craft cocktails and in-house brews with great food. Head to the tasting room if you're 21+ to discover your favorite concoction. Families and four-legged friends are welcome to enjoy the food trucks and outdoor activities.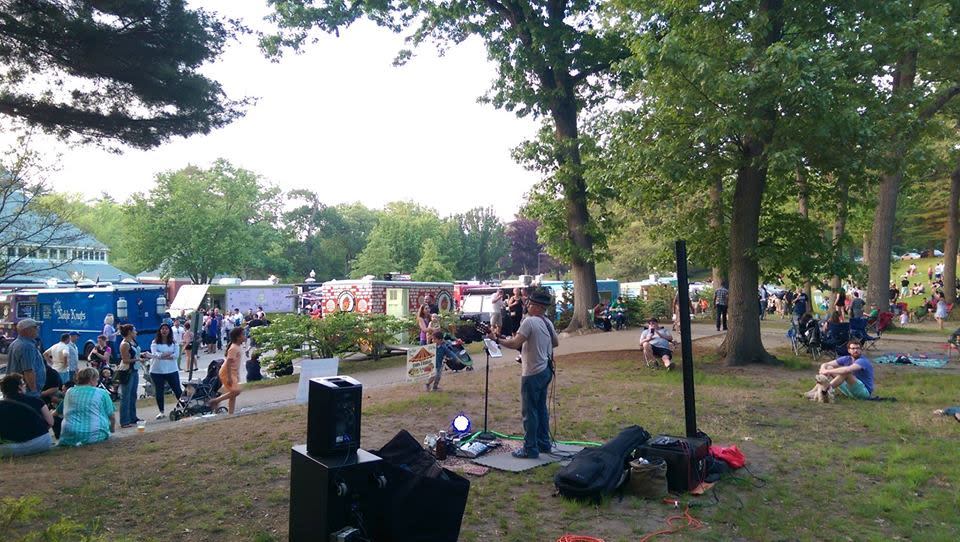 Arts & Eats at Sons of Liberty
May 11 | 11 a.m.–6 p.m.
1425 Kingstown Rd., South Kingstown
Enjoy this fun twist on a gallery showing. With food in hand, check out the artwork of more than 30 local artists. You can also find a Sons of Liberty homemade gin or whiskey to complement your meal. The indoor area is open to the public throughout the morning and afternoon, and then it's 21+ after 5 p.m.
The Assembly of Food Trucks
May 19 | 3–7 p.m.
Assembly Theater, 26 East Ave., Harrisville
This year, we've added Burrillville to our route. Be sure to visit the beer tent and various trucks spread across the green, while enjoying the historic theater grounds and waterfall.
Lincoln Post-Parade Food Truck Celebration
May 27 | 11 a.m.–3 p.m.
Chase Farm, 667 Great Rd., Lincoln
Lincoln's Memorial Day Parade marches straight to the after-party! There's nothing like tasty local grub and live music to celebrate America. Park yourself on the grass to get a great view of the show.
Admission to all events is free. Every food truck accepts cash, credit and debit. For full details and updates on these events and more, visit FoodTrucksIn.com/food-truck-events and follow us on Facebook @pvdfoodtruckevents, Twitter @pvdfoodtruckeve and Instagram @pvd_foodtruckevents.