Ghosts.
Known as spirits, energies, entities, souls. They linger after the physical embodiment is gone, they remain when all else has moved on.
The stories we tell about our ghosts center around their paranormal activity, but also around the legacy they left behind and the actions they took in their lives.
Providence Ghost Tour is rooted in Providence, Rhode Island. This is our home, our community. We are never guaranteed a moment on this earth. We could be here for decades or we could be here for just minutes longer. We must not take this life for granted. Providence Ghost Tour chooses to leave a legacy of kindness, which was the impetus for Good Spirit Tours.
Good Spirit Tours are tours dedicated to a cause. They support a nonprofit charity to further their mission and lend light where there is darkness. Past Good Spirit Tours have supported breast cancer research, animal rescue programs and hurricane relief.
On Mother's Day weekend, we will debut our first Good Spirit Tour of the season. Help Her Home RI is a local nonprofit program dedicated to helping homeless mothers and children create warm, inviting homes in which to heal and grow. Currently, Help Her Home RI is rehabilitating bedrooms in a safe house for mothers and children fleeing domestic violence. Providence Ghost Tour will donate 50% of the proceeds from all tours on Friday, May 7 and Saturday, May 8. We are thrilled to support Help Her Home RI and the Rhode Island families they serve.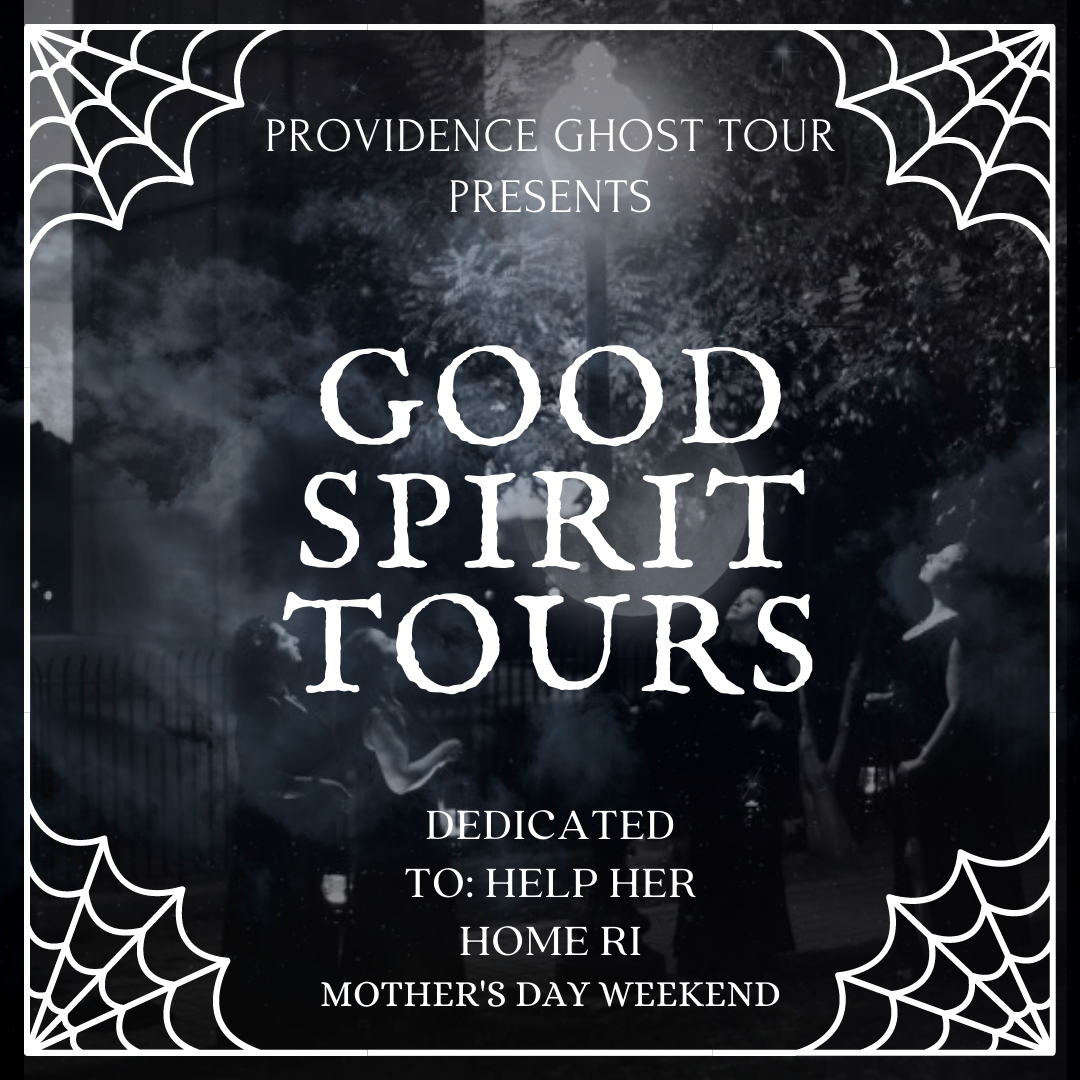 Please join us this Mother's Day weekend for some paranormal pleasantries and to create a legacy of kindness. Together, we can lend light to the darkness.  
For more information about Help Her Home RI, please visit their website at helpherhomeri.org.
To purchase tickets for Providence Ghost Tour, please go to providenceghosttour.com.
Also Check Out ...

Clearly, moms should be lauded, celebrated and pampered throughout the year. But — speaking for myself — I'm just glad I get one day. If you're looking for a stellar gift or a... continue reading ›