The clever gents at Ten31 Productions, Eric Auger and Joe Pari, are at it once again - creating another mind-blowing Halloween spectacle for you to feast your eyes on. Ten31 is presenting the 2nd Annual "Mysterium - The Eternal Masquerade" at the Providence Public Library. The highly anticipated Mysterium will be held Friday, October 30 at 7:30 p.m. with performances beginning at 8:30 p.m.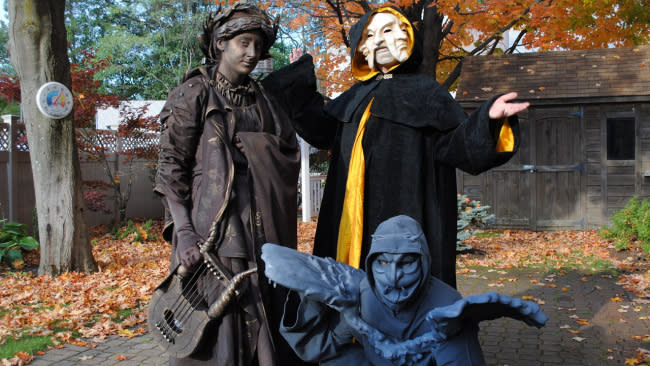 If you have never experienced the magic of Ten31 Productions, Mysterium is the perfect place to start. Incorporating elements of magic, mystical goodness and the pure beauty of art, Ten31 transforms the Providence Public Library into a Halloween spectacular you will not forget. If you think the gargoyles at WaterFire are enchanting, you have no idea what you are in for. Joe Pari of Ten31 says, "Eternal Masqueraders will experience a Halloween odyssey like no other, taking in captivating performances, enjoying signature food and drink, and exploring one of Providence's prime and unique venues as they seek to unravel the evening's mystery."
This is surely the not-to-be-missed event of the Halloween season. For more information, visit their website here.