Cold winter winds can batter both the skin and the psyche. Several Rhode Island hotels offer soothing spas that provide a warm winter oasis. Unwind after the holidays at one of these spectacular spas.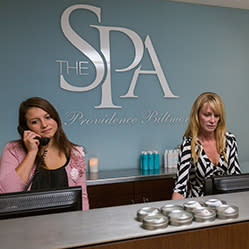 The Spa at the Providence Biltmore (Biltmore Hotel, 11 Dorrance St., Providence. RI) offers services and packages tailored to every potential spa customer, including wedding parties, mothers-to-be, teens, and even the man who has been introduced to the power of pampering. Favorites include: the Island Bliss Pedicure, which includes coconut oils and pure cane sugar; the Beaute Neuve facial, which uses fruit acids and Vitamin C; and the spa's Signature Massage, which spotlights areas aching for attention. Those in need of a serious respite can indulge in a full-day package, including "Rescue Me," which is an 80-minute hot stone massage, hydrating treatment, 50-minute facial, manicure and pedicure.

The G Salon & Spa (Providence Marriott, 1 Orms St., Providence, RI) boasts a talented staff with extensive experience in hair care and esthetics. Customers can take their relaxation to a new level, by sipping a beer or wine during some treatments. Services run from the traditional - such as massages, manicures and pedicures - to the cutting edge, like eyebrow threading, Keratin treatments and creative "fantasy" makeup.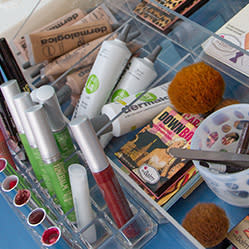 Nearby Newport's Stillwater Spa (Hyatt Regency Newport, One Goat Island, Newport, RI) offers a tranquil island retreat within Rhode Island's borders. Stillwater Spa's private deck is a serene setting for seasonal outdoor services, and its nine treatment rooms include a wet room with a Vichy shower, a dry eucalyptus shower and a full-service salon.