If you're looking for something fun to do on a Saturday (and want to skip the beach traffic), head to downtown Providence for InDowncity's Open Air Saturdays, starting May 8. Each Saturday through the end of the year, Westminster Street will be closed to vehicle traffic between Eddy Street and Union Street from 12–6 p.m., allowing pedestrians to browse through downtown's eclectic shops while staying outside in the fresh air.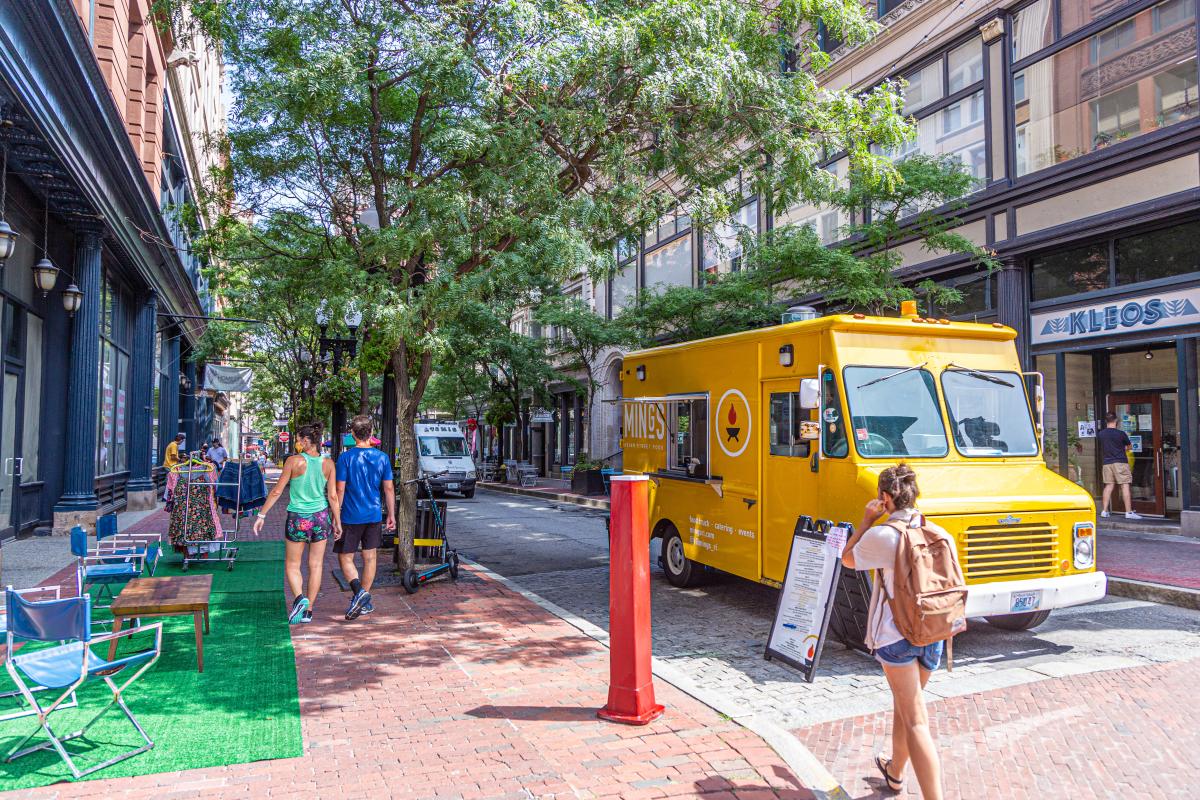 Spend the day visiting your favorite downtown businesses, which will be set up on the sidewalk (or pop into the stores if you'd like) — staying socially distanced, of course. Retail store participants include Queen of Hearts, Modern Love, Civil, The Vault Collective, Homestyle, Craftland, Symposium Books and Eno Fine Wines & Spirits. 
And since all this shopping will definitely make you hungry, be sure to grab a bite to eat. Plenty of nearby restaurants are offering outdoor and indoor dining options, as well as takeout, including Oberlin, Kleos, Small Point Cafe, Sura, The Malted Barley, Rosalina, Gracie's, Tori Tomo, Figidini, Bolt, North, Durk's BBQ, Trinity Brewhouse, and Kin Southern Table & Bar.
Saturdays will also include live music performances in collaboration with Providence World Music, as well as rotating food trucks along the street. Stroll over to Biltmore Park (across from The Graduate hotel) for the Trinity Beer Garden, which also opens for the season.
All Open Air Saturdays and beer garden patrons are asked to wear face masks and practice social distancing. No-touch hand sanitizing stations will be available along Westminster Street. 
Look for Open Air Saturdays updates on Instagram @indowncitypvd #OpenAirSaturdays.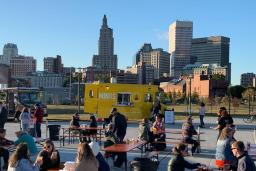 Downtown Providence is the heart of the city, filled with world-renowned restaurants, super-cool... Learn More ›