The holiday season is upon us and a great way to support local businesses (and cross a few things off your shopping list) is to head to Downtown Providence for InDowncity's Open Air Saturdays. Each Saturday through Dec. 26, Westminster Street will be closed to cars between Eddy and Mathewson streets and Union Street will be closed between Weybosset and Westminster streets from 12–6 p.m., allowing pedestrians to browse through downtown's eclectic shops while staying outside in the fresh air.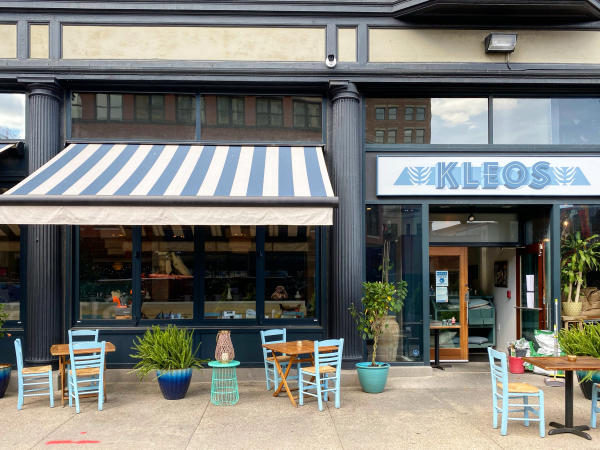 Spend the day visiting your favorite downtown businesses that will be set up on the sidewalk (or pop into the stores if you'd like) — staying socially distanced, of course. Retail store participants include Queen of Hearts, Modern Love, Civil, The Vault Collective, Homestyle, Craftland, Symposium Books and Eno Fine Wines. 
And since all this shopping will definitely make you hungry, be sure to grab a bite to eat. Restaurants are offering outdoor and indoor dining options, as well as takeout. Heat lamps have extended the outdoor season, and don't forget to bring a blanket to stay cozy while you dine!
As an added bonus, Trinity Brewhouse will be hosting a pop-up beer garden at Grant's Block, 260 Westminster St., on Saturdays from 12–8 p.m., featuring live musical performances by Providence World Music. While there, order food to go from The Malted Barley, Oberlin, Kleos and more.
All Open Air Saturdays and beer garden patrons are asked to wear face masks and practice social distancing. No-touch hand sanitizing stations will be available along Westminster Street. 
Open Air Saturdays programming updates will be posted on Instagram @indowncitypvd #OpenAirSaturdays.
Take a look at our blog below for info on Providence's free two-hour parking program, or if you prefer a garage, The Biltmore Garage (51 Washington Street) offers no-contact payment.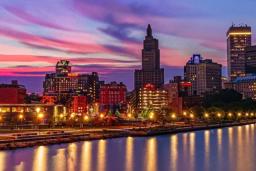 With so many restaurants participating in Providence Restaurant Weeks for takeout and dine-in Learn More ›