If you're looking for something fun to do on a Saturday (and want to avoid beach traffic), head to downtown Providence for InDowncity's Open Air Saturdays, starting Aug. 1. Each Saturday through the fall, Westminster Street will be closed to vehicle traffic between Eddy Street and Union Street from 10 a.m. to 6 p.m., allowing pedestrians to browse through downtown's eclectic shops while staying outside in the fresh air.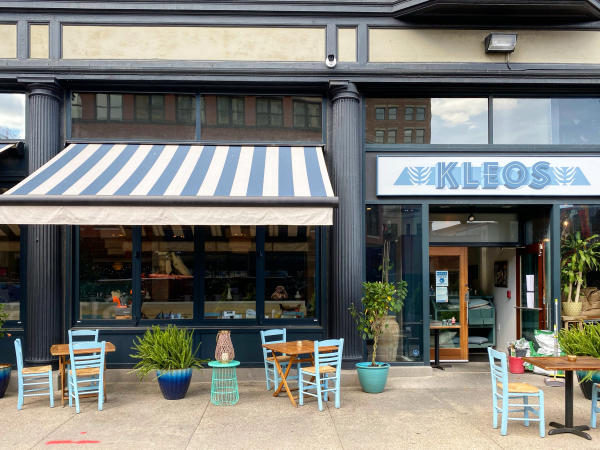 Spend the day visiting your favorite downtown businesses that will be set up on the sidewalk (or pop into the stores if you'd like) — staying socially distanced, of course. As an added bonus, The Dean Hotel will be hosting a small marketplace in its parking lot on Saturdays from 4–8 p.m., featuring a variety of local vendors with North offering food and drink to go. All Open Air Saturdays and Dean marketplace shoppers are asked to wear face masks and practice social distancing. No-touch hand sanitizing stations will be available along Westminster Street. 
Participating Businesses Along Westminster Street Include:
Craftland, Queen of Hearts, Modern Love, Small Point Cafe, Sura, Symposium Books, Kleos, The Vault, Civil, Homestyle, Eno Fine Wines, Oberlin, The Salon, and The Eddy.
And since all this shopping will definitely make you hungry, grab a bite to eat while you're downtown. There are lots of restaurants offering al fresco dining on the sidewalks and in the street — not just on Saturdays — including Oberlin, Kleos, and soon Gracie's (set to begin outdoor seating on Aug. 6). Days and times vary, so check out the full list of downtown outdoor dining participants here.
To kick off this program, InDowncity and The Dean are offering a Staycation Giveaway on Instagram. One lucky winner will receive a one-night stay at The Dean, a $100 gift card to the retail shop of their choice, and a $100 gift card to the restaurant of their choice. Find out more at InDowncity.com.
Open Air Saturdays programming updates and surprises will be posted on Instagram @indowncitypvd #OpenAirSaturdays.
Take a look at our blog below for info on Providence's free two-hour parking program, or if you prefer a garage, The Biltmore Garage (51 Washington Street) offers no-contact payment.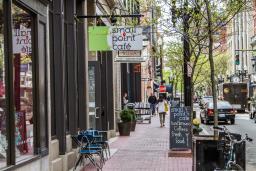 With small businesses opened up and restaurants open for indoor and outdoor seating, as well as Learn More ›