Longer and warmer days are here at last! We were treated to a few spring-like days last month, but it's just about time to pack up the parkas and sweaters and retire the snow shovel for another year. There's also plenty of excitement for businesses throughout the state to return to a bit more normalcy (whatever that really even means) in the coming weeks and months.
There's plenty of fun and exciting news to dive into from the PWCVB and with you, our partners — so let's get to it!
PWCVB UPDATES

We've decided to produce a scaled-down summer edition of the GoProvidence Visitors Guide and we're working quickly to pull it together. Since this guide will have a smaller page count and circulation as it's only for one season, ad rates have been reduced for this issue only. There is limited advertising space in this guide, so please reserve your ad space as soon as possible. The advertising space reservation deadline is April 30 and ad materials must be submitted by May 20.
Spring has arrived and so has warm(er) weather! If you need some supplies to help make your next outdoor event perfect, check out our Event Lending Library. This library features a variety of event equipment available to be borrowed for up to two weeks at a time for free.
Mother's Day is right around the corner, so please make sure to add any specials or promotions to our online calendar. If you have any questions or difficulties please reach out to Digital Media Manager Nick Millard.  
While we're on the subject of calendars, make sure to mark yours for our summer Providence Restaurant Weeks, scheduled for July 11–24.
PARTNER NEWS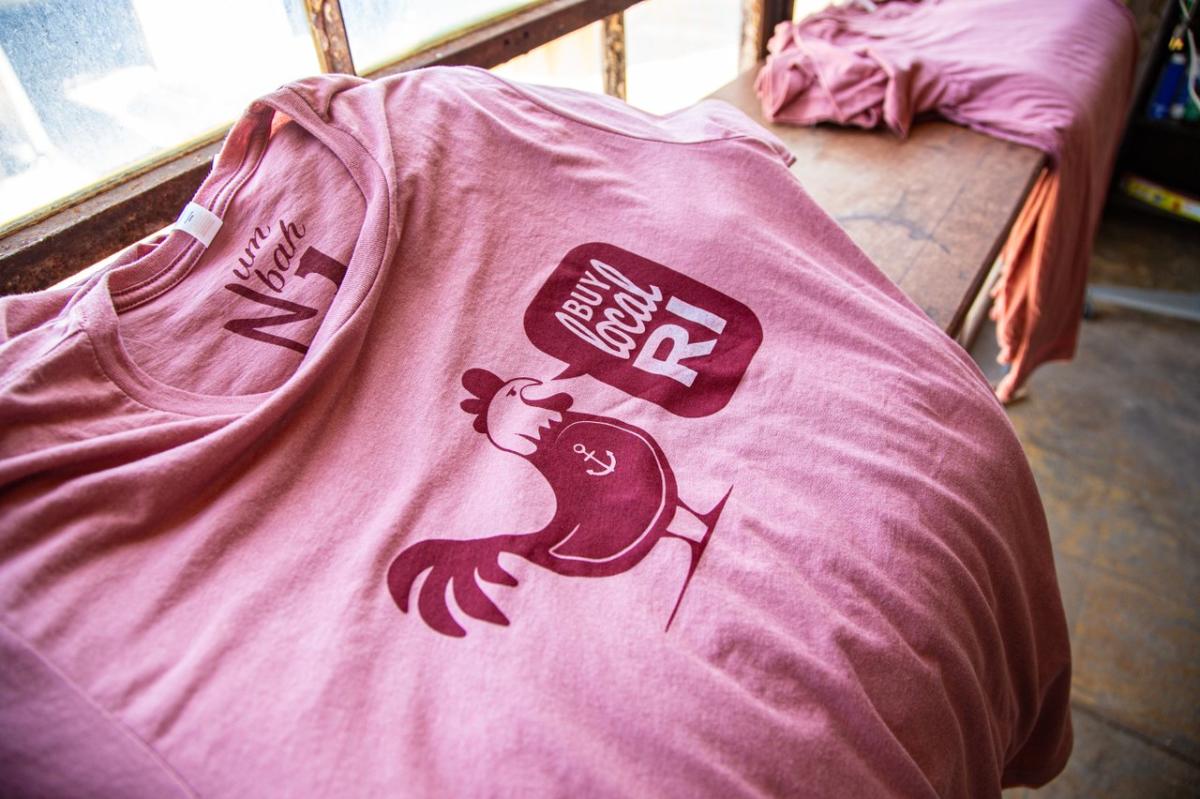 ICYMI: Frog & Toad is selling limited edition Buy Local RI T-shirts featuring the classic rooster design and two new interpretations created by local artists. A portion of the proceeds of all the shirts is being donated to the Rhode Island Hospitality Association's Rhode Island Hospitality Employee Relief Fund. Be sure to order yours today and keep an eye out as the new designs are announced!
WaterFire Providence and Troop PVD have recently opened a new beer garden located on the r̶o̶o̶f̶t̶o̶p̶ "Troop-top" of the WaterFire Arts Center. Every Thursday through August, gallery exhibits will be open late and you can head on up to the roof to enjoy a beer or glass of wine and some spectacular views. Non-alcoholic beverages and snacks will also be available.
Our friends at Accessible Rhode Island are in the process of updating their website. Accessible Rhode Island surveys and recognizes local businesses that are accessible to persons with disabilities according to the guidelines of the Americans with Disabilities Act of 1990 and the 2010 ADA Standards for Accessible Design. Their website is a valuable resource guide featuring accessibility info for restaurants, museums, cinemas, cultural sites and more. If you are interested in registering your business on the site or need to update your current business information, please go to access-ri.org and complete the form on the home page.
Hotel Week RI returns April 17-30, featuring some amazing deals at dozens of hotels throughout the region. There's still time to book a relaxing staycation with rates as low as $100 per night!
The U.S. Small Business Administration's Rhode Island District Office is encouraging all small businesses to check out the free online training courses available this month. Topics range from social media and interviewing tips to finances and general networking.
IN THE NEWS

There's a lot of great news in the press about Providence and our destination in general. Check out some recent headlines below:  
"Feast Your Eyes on America's Top Destinations for Outdoor Art" — Men's Journal
"The 30 Most Charming Cities in the USA" — TravelMag
"Zoomtown USA: America's Best Cities for Remote Workers" — Ownerly
HELP US HELP YOU
Are you planning any special events? New menu items coming soon? Post a really great photo on Instagram? We want to hear about what's happening with your business and share it with the community! Drop Marketing & Communications Manager Greg Desrosiers a line and let him know what you've been up to and have planned for the coming months, and he'll get to sharing it with the masses.