You can feel the chill in the air and pumpkin spice is everywhere once again! Halloween activities have ramped up and the holidays are right around the corner, so let's take a look at what's happening at the PWCVB and with you, our partners.
PWCVB UPDATES

Join us for the PWCVB Annual Meeting on Tuesday, November 1, at the Amica Mutual Pavilion, as we applaud and honor an extraordinary group of hospitality heroes. Tickets are available now. 
Spooky season is here, but the holiday season is not far behind. We'd like to help you get the word out on your hours and holiday menus for Thanksgiving, Christmas Eve, Christmas Day, New Year's Eve and New Year's Day. Please share these with us as soon as you have this information available.
The fall/winter edition of the GoProvidence Visitors Guide is now available in print and digital formats! If you're looking for a box to display at your business, please contact Partnership Coordinator Sandra Olson.
Save the dates for Providence's Three Nights of Lights, December 1–3, a three-day festival featuring citywide events, all incorporating the theme of light. Don't miss three evenings of WaterFire, entertainment around The Avenue Concept's murals, which will be lit up around Providence, and ice skating performances presented by FirstWorks. From tree lightings to holiday shopping events, the city will be aglow with warm light and holiday cheer.
Have you taken some great photos of new dishes, recent renovations, fun events or anything else that displays your business? Share them with us so we can showcase them on GoProvidence.com and our GoProvidence social media accounts. Head over to our photo uploader page and show us what you've got.
If you have any Halloween fun, Thanksgiving specials or other events planned, please let us know so we can share them. And as always, please make sure to add any events or promotions to our online calendar. If you have any questions or difficulties, please reach out to Partnership Coordinator Sandra Olson.
PARTNER NEWS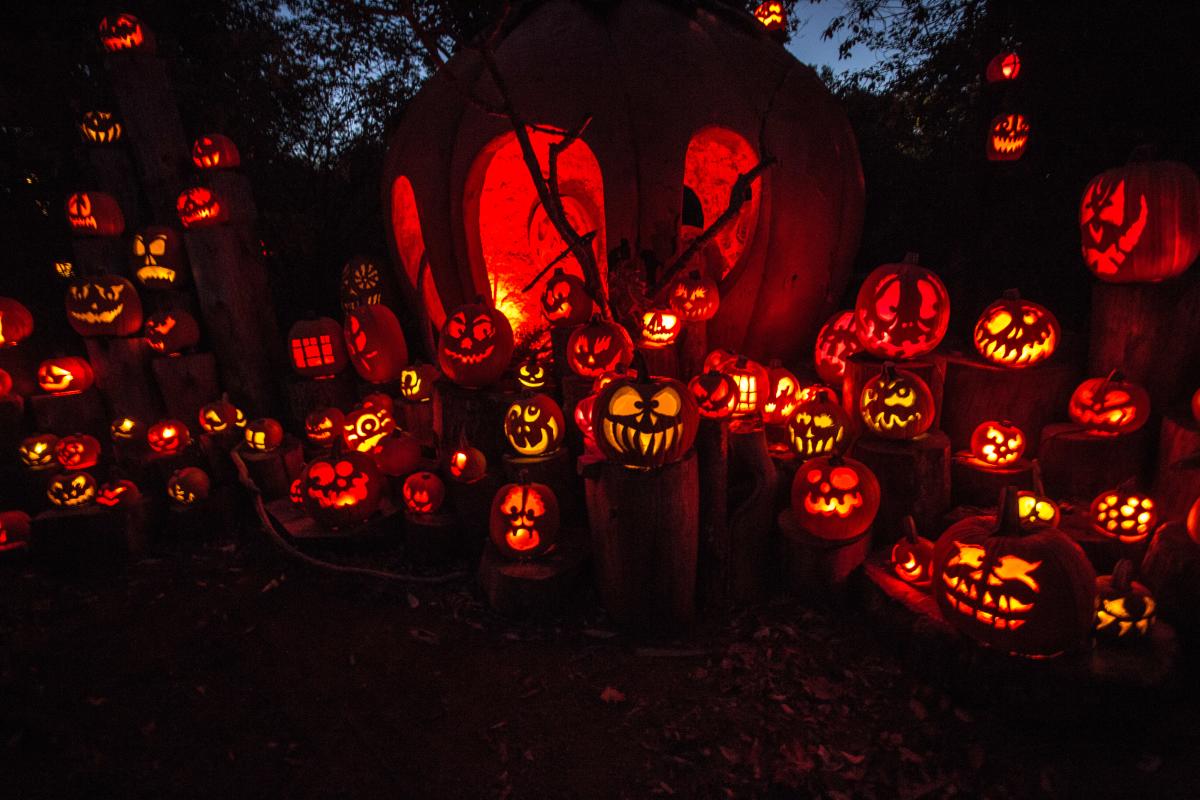 Roger Williams Park Zoo is once again hosting the Jack-O-Lantern Spectacular daily through Oct. 31. This year celebrates 75 years of television — with pumpkins featuring everything from "Mr. Ed" to "The Walking Dead." Tickets are available online and must be purchased in advance.
The Providence Journal's Critic's Choice Food & Drink Event returns on Nov. 17 after a two-year hiatus. This year's event will be held at the Crowne Plaza in Warwick and will feature more than 75 restaurants, wineries, breweries, distillers, bakeries, farms and more. Amos House is the event's charity partner, and you can add a donation to your ticket purchase if you choose. Tickets are on sale for $65 now (but will go up to $75 on Nov. 1). Use promo code FLAVOR to save $5.
Providence Performing Arts Center kicked off its 2022-2023 season with "Tina — The Tina Turner Musical" and has a great lineup to follow. "Tootsie," "Come From Away" and the ever-popular "Les Miserables" are just a few of the Broadway shows scheduled to hit Providence this season.
With the holidays just around the corner, we can't forget to mention Festival Ballet's annual production of "The Nutcracker." Always a family favorite, this year's show runs Dec. 16–24, and features a tree that grows to 38 feet and a Nutcracker character designed by Big Nazo Lab.
SALES & SERVICES SPOTLIGHT
The PWCVB sales team has set an aggressive goal to return to 2019 sales volume this fiscal year. The team is off to a strong start with more than 26,000 hotel room nights with an associated direct-spend of $19.2 million booked in the first two months of the year. 
Some upcoming groups are:
2023 Spirit Fest Grand Nationals (March 2023) — Spirit Fest will utilize more than 3,400 hotel room nights with an associated spend of $2.7 million, booked by Jonathan Walker, Sports Sales Manager, and the RI Sports Commission.
The New England Appliance Group 2023 Appliance Show (April 2023) — Booked by Jonathan Neis, Sales Manager.
Association of Rehabilitation Nurses (August 2023) — 860 room nights, booked by Kathleen Ceseretti, Director of National Accounts.
BMW Car Club of America (September 2023) — 1,385 room nights, booked by Kerri Furtado, National Sales Manager.
Future Business Leaders of America (FBLA) National Fall Leadership Conference (November 2023) — FBLA will spend close to $800,000 here in Providence and was booked by Anissa Ladd, Director of Sales.
During this new fiscal year, the sales team is gearing up to participate in more than 25 regional and national trade shows from coast to coast.
The PWCVB sales and service team would like to congratulate Becca Ponder on her promotion to Senior Sales Manager at the Rhode Island Convention Center. 
IN THE NEWS

There's a lot of great news in the press about Providence and our destination in general. Check out some recent headlines below:  
"Which States are the Most Fall Obsessed?" — Trips to Discover
"The Best U.S. Road Trips for Electric Cars in 2022" — Travel Noire
"The Most Scenic Places To Have a Picnic in New England" — Boston Magazine
"Check Out These Four U.S. Destinations With European Charm" — Forbes
"25 Best College Towns and Cities in the U.S." — Travel + Leisure
---