It's only February and the PWCVB already has so many great things in the pipeline. Before you know it, we'll all be complaining about the heat, but let's not get too far ahead of ourselves. Even this part of winter can be lovely — after all, we have Valentine's Day and St. Patrick's Day to look forward to!
Read on to find out what's new at the PWCVB and with you, our partners. 
PWCVB NEWS

Chilly temps do not mean the city hibernates in the winter. There's still lots going on in Providence and the PWCVB is busy promoting things to do for Valentine's Day and February Vacation, along with where to find some Winter Fun in general. Our Valentine's Contest is running now and is giving away an overnight at the Omni Providence, a pair of VIP Director's Circle tickets to Festival Ballet's "Mirrors" at The VETS and a gift card to CAV.
The Spring/Summer issue of the PWCVB's visitors guide, GoProvidence, will be on the shelves April 1. GoProvidence, the primary fulfillment piece of the PWCVB, is produced twice a year and is in the hands of thousands of visitors, meeting planners and convention attendees. Don't miss out on the chance to advertise your business to these potential customers. Click here to book your ad now or contact Christine Phillips at cphillips@GoProvidence.com.
Be sure to add your events to our online calendar. If you have any questions or difficulties please reach out to Digital Media Manager Nick Millard.  
PARTNER NEWS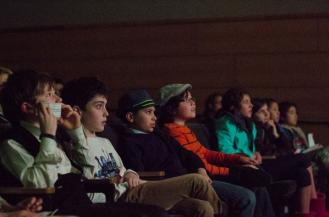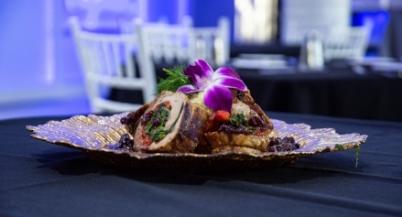 Sick of playing darts? R1 Indoor Karting is now featuring axe throwing! Ten lanes are open, and not to worry, all sessions are led by trained and engaging axe-throwing coaches. Yes, you can book online. No, you cannot bring your own axe.
Mark your calendars for the 10th Annual Providence Children's Film Festival, running Feb. 15–28 at locations throughout the city. Take your little film aficionado in the making to a screening or two.
Not only is there the newly opened and already popular restaurant at Waterplace Park, Dine with Skyline, but Skyline at Waterplace will be holding "Skyline Karaoke Idol" on Wednesdays, beginning Feb. 6 at 9 p.m. Music will be provided by WRIK Entertainment, and the host of the series is none other than RI local karaoke celebrity Mary Halsey!
IN THE NEWS

There's a lot of great news in the press about Providence and our destination in general. Check out some recent headlines below:  
"The USA's Most Artsy City Is ..." — CNN
"Super City Showdown: The Hometowns of the Patriots & Rams Face Off" — CBS This Morning
"The 50 Best Foodie Towns in America"— TheDailyMeal.com
"In Providence, R.I., Bustle Gives Way to Simple Pleasures" — The New York Times
"Best Places to Visit on the East Coast in 2019" — OffMetro.com
"A Food Lover's Guide to Rhode Island" — Departures
"Best of GayCities 2018" — GayCities.com
WHAT'S COMIN' TO THE PROVIDENCE/WARWICK AREA

February 5–7
Bruker Biospin GmbH
80 Attendees
​Throughout Newport
Twitter: @bruker
Facebook: bruker.corp
February 15–18
Edgewood RI Hockey Association
2019 Ocean State Classic
2,500 Attendees
Rinks Throughout Rhode Island
February 17–19
2019 North American Hockey League Top Prospects Tournament
700 Attendees
Rinks Throughout Providence
February 21–23
Northeastern Conference of Seventh Day Adventists
1,600 Attendees
​Rhode Island Convention Center
Twitter: @necommunication
Facebook: northeasternsda
February 22–23
New England Amateur Athletic Union
2019 Providence Grand Prix Volleyball
1,500 Attendees
​Rhode Island Convention Center
Twitter: @nneaauvolleyball
Facebook: newenglandaau
March 1–2
Rhode Island DeMolay Business Meeting 2019
60 Attendees
Crowne Plaza Providence Warwick
Twitter: @ridemolay
Facebook: rhodeIslanddemolay
March 2–3
2019 New England High School Wrestling Championships
2,000 Attendees
Throughout Warwick
March 4–7
2019 New England Turfgrass Conference and Expo
2,500 Attendees
​Rhode Island Convention Center
Facebook: nertconferenceandshow