No cause for alarm, but it's already July. Time really does fly, especially when you (and we!) are having fun! Don't sweat it though, there is still time to enjoy the summer. There are lots of events and conventions on the calendar, all bringing new (and old) visitors to the area. In the blink of an eye the students will be back and the leaves will be changing colors, so let's soak up the next couple of months.
Read on to find out what's new at the PWCVB and with you, our partners. 
PWCVB UPDATES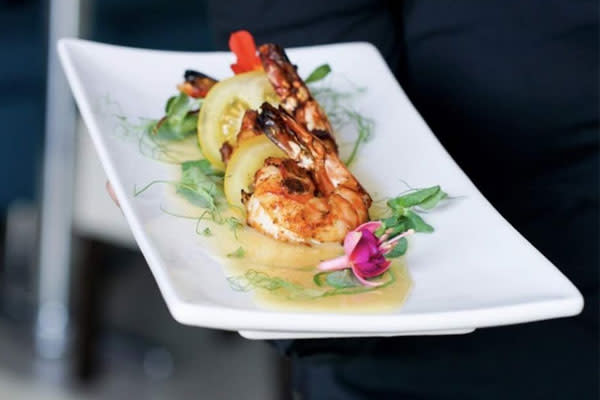 Providence Restaurant Weeks runs through July 20. There's still time to enjoy a three-course prix fixe lunch for $16.95 or a three-course prix fixe dinner for $29.95, $34.95 or $49.95. Restaurant Weeks is sponsored by Navigant Credit Union and Smithfield Culinary.
And don't forget to enter our Restaurant Weeks contest, with a prize including:
- Two tickets to "Jimmy Buffett's Escape to Margaritaville" at the Providence Performing Arts Center
- A $100 gift card to Dine With Skyline
After serving 30 years on the PWCVB's board of directors, Peter Conway is passing the torch. We are so grateful for the years he has dedicated to this organization and he will always be part of the PWCVB family.
In related news ... the PWCVB is happy to announce that Ken Cusson has been elected to our board of directors. Ken has more than 25 years of experience in the hospitality industry and is the director of business development for Newport Harbor Corporation.
Be sure to add your events to our online calendar. If you have any questions or difficulties, please reach out to Digital Media Manager Nick Millard.  
Want to be part of the cool kids? Join our PWCVB Partner Facebook page. Go to PWCVB Partner Group and request to join — I'll happily accept you. This is a great place to post and receive updates from your fellow PWCVB members.
PARTNER NEWS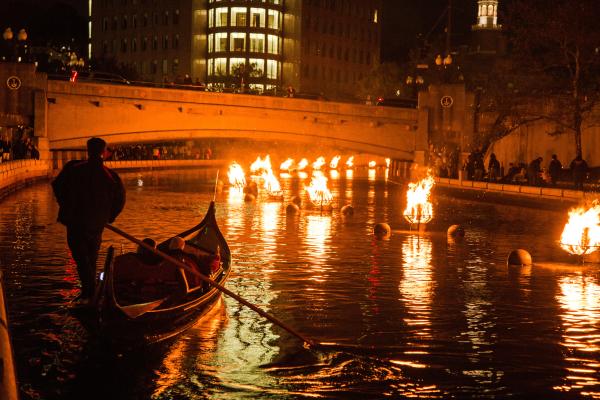 The next WaterFire lighting is this Saturday, July 20, celebrating the 50th anniversary of the Apollo 11 moon landing. Check out our WaterFire page for more dates to help with your summer planning. 
Some news from PPAC — tickets to "Hamilton" are still available! Please call the PPAC Box Office at 401-421-ARTS (2787) or visit ppacri.org for more information. Performances run from July 23–Aug. 11.
Experience The Generous Pour at The Capital Grille in Providence now through Sept. 1. For $28 with the purchase of an entrée, sip seven wines at the wine event of the summer. This year's Generous Pour is a celebration of the Legends of the Land, with wines connected by the renowned Jackson Family Wines.
If you haven't been to Theatre by the Sea in a while, head there this summer. "Newsies" is on stage now and "Saturday Night Fever" is a "do-not-miss" for August. Make a night of it and dine at their restaurant, Bistro by the Sea, before the show.
IN THE NEWS

There's a lot of great news in the press about Providence and our destination in general. Check out some recent headlines below:  
"Cities to Watch: Providence, RI" — Worth
"7 Inspired Ideas for a 4th of July Vacation" — CNN Travel
"Meet Rhode Island Pride's Best-Kept Secret" — The Advocate
"The Nation's Smallest State Churns Out an Unbelievable Pride Celebration" — Instinct
"12 Perfect Places To Stay to Celebrate Pride" — Reader's Digest
WHAT'S COMIN' TO THE PROVIDENCE/WARWICK AREA

Now–July 20
American Academy of Family Physicians
Rhode Island Convention Center
Attendees: 325
Twitter: @AAFP 
Facebook: FamilyMed 
July 22–24
U.S. Department of Health & Human Services
Omni Providence
Attendees: 40
Twitter: @HHSGov
Facebook: HHS
July 23–25
Ocean Spray Cranberries, Inc.
Global Leadership Summit & North America Sales Meeting
Graduate Providence 
Attendees: 160
Twitter: @OceanSprayInc
Facebook: OceanSpray
July 26–28
Swarovski North America Limited
Touchstone Crystal National Conference 2019
Rhode Island Convention Center
Attendees: 2,000
Twitter: @TouchstoneCryst
Facebook: TouchstoneCrystal  
Aug. 1–3
USA Gymnastics Region 6 Congress
Rhode Island Convention Center
Attendees: 275
Twitter: @USAGym
Facebook: USAGymnastics
Aug. 1–4
Rocky Horror Convention
RKO Con
Hilton Providence
Attendees: 300
Twitter: @RKO_Army
Facebook: RKOArmy
Aug. 1–4
Providence Sports & Leadership
2019 Providence Slugfest
Throughout Providence and Warwick
Attendees: 400
Aug. 4–10
Little League Baseball
2019 New England & Mid-Atlantic 9- & 10-Year-Old Championships
Crowne Plaza Providence/Warwick
Attendees: 620
Twitter: @LittleLeague
Facebook: LittleLeague