Happy June! Summer warmth has arrived a little bit ahead of schedule but it's a welcome sign of good things to come in and around the city. There's plenty of fun already filling up the calendars so let's take a look at what's happening at the PWCVB and with you, our partners.
PWCVB UPDATES

Providence Restaurant Weeks is right around the corner. Put away the cookware and clear your schedule July 11–24. This summer's campaign returns to running for two weeks but there will be no shortage of specials!
As the Buy Local RI T-shirt campaign begins to wind down, the PWCVB was joined by Frog & Toad, the RI Hospitality Association, and the Rhode Island Foundation at the Providence Marriott Downtown last month to announce the campaign's success. From the sales of all three exclusive T-shirts, Frog & Toad donated $3,500 to the Rhode Island Hospitality Employee Relief Fund. That amount was graciously matched by the Rhode Island Foundation for a total donation of $7,000 in financial support for RI hospitality workers!
Dad's big day is June 20. If you're stuck on what to get him or where to celebrate around town, check out our Father's Day page. (Psst ... He probably already has enough ties.)
Summer dates for "The Rhode Show" Monday morning cooking segment are still available for PWCVB members. Secure your spot now or email Marketing & Communications Manager Greg Desrosiers for more information or to be added to the "on-call list" in the event of a sudden cancellation.
We're putting the finishing touches on this summer's GoProvidence Visitors Guide before it goes out for printing. We'll have copies ready to hit newsstands by July 1.
As we head into the summer season, please make sure to add any events or promotions to our online calendar. If you have any questions or difficulties please reach out to Digital Media Manager Nick Millard.
PARTNER NEWS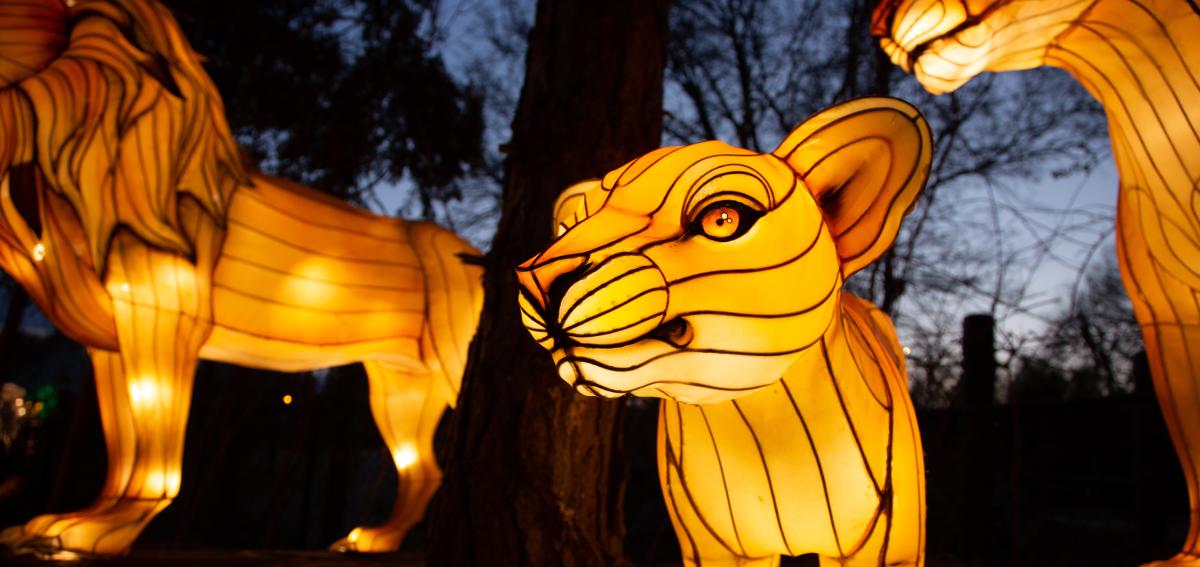 Have you visited the Asian Lantern Spectacular at Roger Williams Park Zoo yet? With more than 50 unique light displays, each one contains dozens of breathtaking silk-wrapped and hand-painted lanterns. Glowing Wednesday–Sunday evenings through July 4, this extraordinary walk-through event encompasses the entire zoo and is sure to delight all ages.
After last year's pause, the Providence Children's Museum's Annual Allen H. Chatterton, Jr. Memorial Golf Tournament returns to Agawam Hunt on August 2. Proceeds from the tournament are dedicated to Providence Children's Museum's Blue Star program, which provides free museum admission to active military members and their families so they can spend quality time together engaged in creative play. Sponsorship opportunities are available on the tournament website.
Gallery Night Providence is celebrating its 25th season with a splash now that in-person walking tours have returned. On the third Thursday of every month from 5–9 p.m., the city's hottest "art spots" open their doors for a visual arts party. You can take a free guided tour or choose your own itinerary, walking or driving to the galleries of your choice. Visit all the galleries that interest and intrigue you. Every gallery and museum is FREE on Gallery Night.
Live outdoor music and dining is coming to Luigi's Restaurant & Gourmet Express in Johnston on Friday and Saturday evenings beginning June 11. Reserve a table in their new outdoor dining area between 7–10 p.m. and dig into some delicious home-cooked Italian dishes.
SALES & SERVICES SPOTLIGHT
Rhode Island is one of the top "accelerating markets" in the country with regard to lead volume, according to Cvent, the international group lead distribution system. In April, Rhode Island captured 19% more leads than our market share, placing us in good company with Seattle and running slightly ahead of Los Angeles and Dallas.
The PWCVB sales team finished strong in April, closing on 3,921 room nights and a direct-spend value of $2.5 million. While not yet back to pre-pandemic levels, we continue to see an increase in the volume of new leads coming in. Our current lead volume is at about 50% of what it was before the pandemic.
As the sales team plans for the next fiscal year, we are incorporating 17 possible trade shows into our schedule. We are truly excited to get back on the road and engage with both new and existing clients. Any hotels seeking proactive selling opportunities should contact VP of Sales Tom Riel for more information about cooperative opportunities.
Finally, we've been busy the past few weeks preparing to support our convention center partners throughout the reopening process. We'll welcome JLC Live in August and we have a busy September teed up. Stay tuned for updates throughout the summer as plans for the fall solidify.
IN THE NEWS

There's a lot of great news in the press about Providence and our destination in general. Check out some recent headlines below:  
"Rhode Island Is Back as an Affordable Drive-To Destination" — Travel with Val
"Daniel Seddiqui of "50 Jobs in 50 States" Shares His Day in Providence" — Providence Monthly
"25 Outdoor Events Around New England From Memorial Day to Labor Day Weekend" — The Boston Globe
"Summer Offerings in Rhode Island" — Trazee Travel