Springtime brings with it graduations, weddings, outdoor dining and everything we love over here at the PWCVB. We are very much looking forward to the summer, but are certainly not complaining about spring. It is, of course, one of the four best seasons in Rhode Island — if we do say so ourselves.
Read on to find out what's new at the PWCVB and with you, our partners. 
PWCVB UPDATES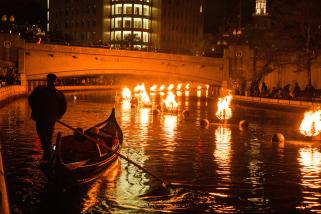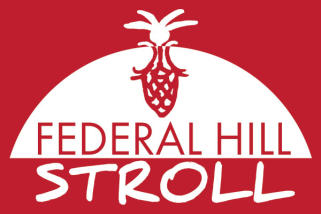 The highly anticipated 2019 WaterFire schedule has been released. Check out our WaterFire page for dates and start your summer planning. 
The Federal Hill Stroll is coming up fast! Tickets are on sale now for the 20th Annual Stroll on Tuesday, June 11 from 4:30–7:30 p.m. Enjoy tastings from a variety of restaurants and a festive atmosphere. If you have questions, contact Jessica Caparco at jcaparco@goprovidence.com
Mark your calendar for Providence Restaurant Weeks from July 7–20. Worry about the rest of bathing suit season on July 21.
Be sure to add your events to our online calendar. If you have any questions or difficulties, please reach out to Digital Media Manager Nick Millard.  
Want to be part of the cool kids? Join our PWCVB Partner Facebook page. Go to PWCVB Partner Group and request to join — I'll happily accept you. This is a great place to post and receive updates from your fellow PWCVB members.
PARTNER NEWS

Our friends at McCoy Stadium are hosting NITRO Circus on May 25. This adrenaline-charged event features the best athletes in FMX, BMX, Skate, Scooter and more, including multiple X Games medalists. They will attempt record-breaking feats and spectacular stunts for an action-packed show that is fun for fans of all ages.
It's FOOD TRUCK season! That's right, at nearly every corner of this great little state you can find delicious food on four wheels. Check out our recent food truck blog here from our friends at FoodTrucksIn.com.
Congrats to Rhode Island Red Food Tours, which was recently featured in Yankee Magazine as one of five food tours to take in New England.
Looking to give back a little? The Joe Andruzzi Foundation (JAF) is seeking auction donations for its two signature fundraising events — a golf tournament in June and a gala in November. Joe Andruzzi, former New England Patriot and his wife, Jennifer, started the JAF to offer financial assistance to cancer patients and their families in New England. JAF distributed $1.13 million in direct financial assistance last year, which impacted more than 4,000 people. To donate an item to the Joe Andruzzi Foundation's auction to help raise funds for cancer patients, contact Tracey Mahoney at tracey@joeandruzzifoundation.org.
IN THE NEWS

There's a lot of great news in the press about Providence and our destination in general. Check out some recent headlines below:  
"The Best Weekend Getaways To Take From Boston Now" — Thrillist 
"5 Places To Visit From New York City if You Don't Have a Car" — New York Family 
"The Best Places To Travel to This June" — Matador Network
"Take 'Spring Cleaning Up' a Notch This Earth Day" — Wherever Family 
"Rebels With a Cause: A Weekend in Providence, Rhode Island" — Edge Media Network 
"Street Art Redefined" — AAA Magazine
"Under-the-Radar Places To Celebrate Pride This Year" — TravelPulse
WHAT'S COMIN' TO THE PROVIDENCE/WARWICK AREA

May 19–21 
Southern New England Ministry Network Annual Networking Conference 2019
Crowne Plaza Providence Warwick
500 Attendees
Twitter: @SNEMinistryNet
Facebook: SNEMinistryNetwork
May 21–24
National Association of State Treasurers 2019 Treasury Management Training Symposium
​Rhode Island Convention Center
500 Attendees
Twitter: @StateTreasurers
Facebook: Treasurers
May 24–26
Needham Soccer Club 2019
Memorial Day Soccer Tournament
Throughout the State
1,900 Attendees
Twitter: @NeedhamSoccer
Facebook: NeedhamSoccerClub
May 24–26
Wizards of the Coast Magic Fest 2019
​Rhode Island Convention Center
400 Attendees
Twitter: @Wizards_Magic
Facebook: MagicTheGathering
May 29–31
New England Society for Healthcare Communications Spring Conference 2019
Omni Providence
300 Attendees
Twitter: @NESHCo
Facebook: TheNESHCoPage