Like it or not, the holiday season has officially arrived! Sure, the weather isn't always the best, but you really can't beat this time of year in Rhode Island. From winter menus to eclectic decorations, there's always plenty of entertaining this time of year. Be sure to let us know if you've got anything special planned. Read on to find out what's new at the PWCVB and with you, our partners.
PWCVB UPDATES


Thank you to all who attended the PWCVB's Annual Meeting earlier this month at the ​Rhode Island Convention Center. Thank you to The Capital Grille for providing a tasty signature cocktail and Luke Renchan Entertainment for adding to the fun with a photo robot to capture the festivities (check out some of the robot selfies on the PWCVB Facebook page). And a special thank you to Rhode Island Monthly for spotlighting our Annual Meeting's honorees in the January issue of the magazine. Keep your eye out for when that issue hits the stands.
It was a fabulous evening, with nearly 300 people celebrating our inspiring destination and the achievements of the following award winners:
HALL OF FAME INDUCTEE
Dr. Karen Silva
Johnson & Wales University
MEMBER OF THE YEAR
Providence Performing Arts Center
RI SPORTS CHAMPION
Paul Adams
Rhode Island College, Providence Marriott
RECOGNITION OF SERVICE EXCELLENCE AWARD WINNERS 
Brendan Adams
The Lobster Pot
Scott Alexander
John Brown House Museum
Laura Amato
Andino's
Amanda Bogardus
Providence GPub
Robert Carmody
Hampton Inn & Suites Providence Downtown
Michael Cesario
Wicked Good Bar & Grill
Steven M. Fiorentini
Rhode Island Public Transit Authority
James Fogarty
Crowne Plaza Providence Warwick
Reynell Guerrero
Tiverton Casino Hotel
Charbelle Khattar
Rooftop at the Providence G
Michael Laurent
Homewood Suites by Hilton – Warwick
Ingrid Lopez
Fairfield by Marriott Providence Airport Warwick
David Martinez
Fleming's Prime Steakhouse and Wine Bar
Laura McCoy
Homewood Suites by Hilton Providence Downtown
Kelly McDonald
Trinity Rep
Jose Minaya
Omni Providence Hotel
Jennifer Noble
Ballroom at the Providence G
Andrea Oliva
Iron Works
Arleen Oliva
Rhode Island Convention Center
Daiana Pina
Twin River Event Center
Haydee Ramos
Providence Marriott Downtown
Desiree Rinaldi
Graduate Providence
Eva Rocha
Twin River Casino Hotel
Freddie Rodriquez
Fred & Steve's Steakhouse
Audrey Sweetwood
Sarto
Jessie Winters
Gracie's
Monika P. Zuluaga
Rhode Island Hospitality Association
The holiday season is here. We'd like to help you get the word out on your hours and holiday menus for Thanksgiving, Christmas Eve, Christmas Day, New Year's Eve and New Year's Day. We'll also share this info with Gail Ciampa at the Providence Journal. Please email me at cphillips@goprovidence.com as soon as you have this information available.
The PWCVB has begun our holiday marketing, including online and print ads, e-blasts and our annual Gift-a-Day Giveaway, all of which direct people to our website. Be on the lookout for an email later this week with more details for getting involved in the Gift-a-Day Giveaway.
We are also looking to add to our Special Offers section of the website. If you have any discounts or specials, please email me at cphillips@goprovidence.com.
Again, be sure to let us know if your restaurant will be open for Thanksgiving or the holidays by emailing me at cphillips@goprovidence.com and add your seasonal events to our online calendar. It may take up to seven days for your event to be posted on our website. Limit descriptions to 180 characters and if you have any questions or difficulties, please reach out to Digital Media Manager Nick Millard.
Finally, save the date for Providence Restaurant Weeks, January 12–25, 2020!
PARTNER NEWS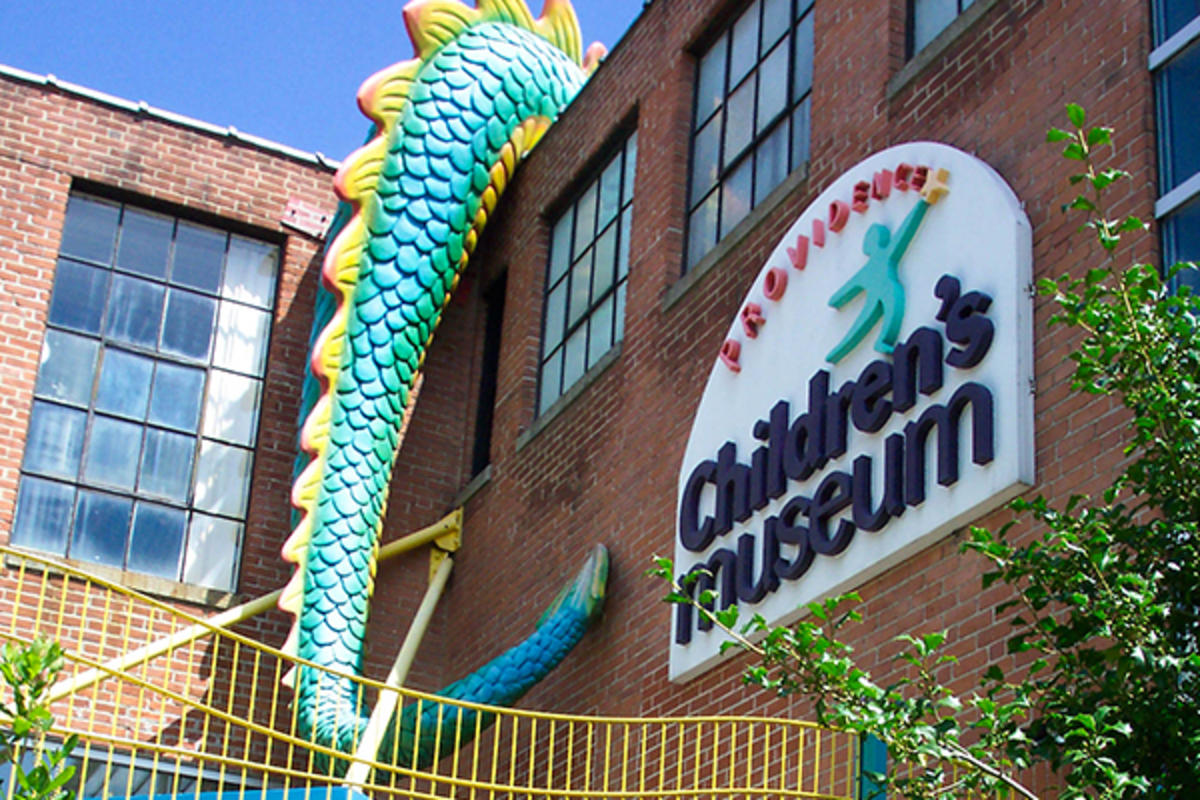 The Families Together program of the Providence Children's Museum (PCM) has been nominated by Senator Jack Reed as a 2019 Congressional Coalition on Adoption Institute Angels in Adoption Honoree. This prestigious award has been offered since 1999 to those who have made an extraordinary contribution on behalf of children in need of families. PCM's Executive Director Caroline Payson, and Families Together Director Heidi Brinig, will travel to Washington, D.C. this month to receive the honor.
One of our long-time partners, RI Temps, has specialized in supplying temporary and direct hire staffing to Rhode Island corporations of all types since 1978. Their placements include banks, hospitals, manufacturing firms, colleges, professional and legal firms, and governmental agencies. If your staffing needs change, temporary placements can become temp-for-hire if the fit is right for your business.
IN THE NEWS

There's a lot of great news in the press about Providence and our destination in general. Check out some recent headlines below:  
"Youssef Akhtarini Fled Syria. His Baklava Recipe Came With Him." — Bon Appetit
"10 Cities to Watch in 2020" — Worth
"Here Are All of the Delicious Reasons You Need a Big Appetite in America's Smallest State" — Travel + Leisure
"Feed Your Brain in These Tasty College Towns" — The Boston Globe
WHAT'S COMIN' TO THE PROVIDENCE/WARWICK AREA

Nov. 17–20
NASPA - Student Affairs Administrators in Higher Education
2019 NASPA Region 1 Conference
Rhode Island Convention Center
Attendees: 500
Twitter: @NASPAtweets
Facebook: NASPAfb
Nov. 18–21
US Math Recovery Council 2019 National Conference
Providence Omni
Attendees: 250
Twitter: @USMathRecovery
Facebook: MathRecovery
Dec. 6–8
Aim High Academy
2019 RI Invitational
Rhode Island Convention Center
Attendees: 3,500
Twitter: @RI_Invite
Facebook: RhodeIslandInvitational