Where did the time go?! As summer begins to fade in the rearview mirror, it's time to look ahead to apple picking, colorful leaves and pumpkin-spiced everything. The college students are back in town and so are a number of new events and conferences. Let's take some time to enjoy the mix of warm and crisp days September in Rhode Island is all about before the days grow shorter and the weather cooler.
Read on to find out what's new at the PWCVB and with you, our partners. 
PWCVB UPDATES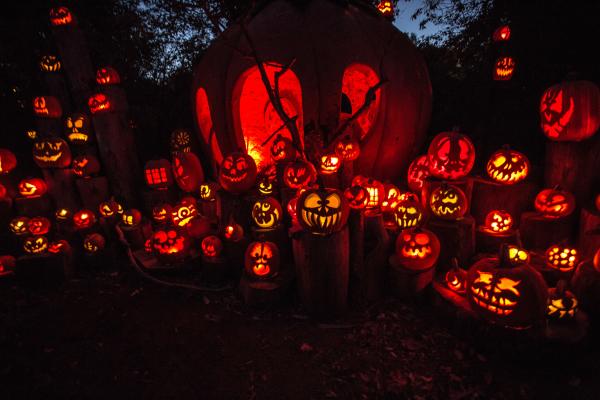 Save the date for the PWCVB Annual Meeting on Tuesday, Nov. 5 at the Rhode Island Convention Center. Keep an eye out for official invitations plus nomination forms for this year's ROSE Awards.
Don't forget to enter our wicked Halloween contest for your chance to win:
- Four tickets to the Jack-O-Lantern Spectacular at Roger Williams Park Zoo & Carousel Village
- $50 gift card to Harry's Bar & Burger
We're sprucing up the photos across our site and we'd love to include yours! Please upload your high-resolution photos to CrowdRiff so that they're available to add to your GoProvidence listing page. These images can also be used for members of the media writing about the city.
Also, be sure to add your events to our online calendar. If you have any questions or difficulties, please reach out to Digital Media Manager Nick Millard.  
PARTNER NEWS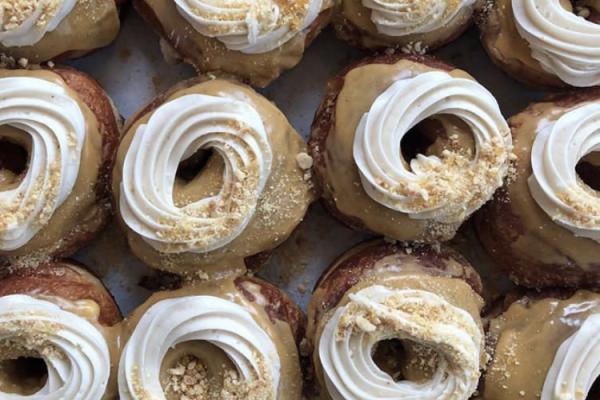 Even though it's not yet officially fall, most restaurants have moved over to their fall menus. Check them out if you're ready for butternut squash soup, pumpkin beer, etc.
The Rhode Island Hospitality Association is holding its Stars of the Industry event on Wednesday, Dec. 4 at the Twin River Casino Event Center.
The Providence Preservation Society is hosting its annual preservation awards dinner Nov. 21 at the Providence Public Library. Nominations for projects that have brought new life to buildings and neighborhoods within the city may be submitted through Friday, Sept. 13. Click here for full details.
Check out Ghost Story Open Mic Nights, hosted by Providence Ghost Tours at the Graduate every Thursday night in October. Keep warm around the fire pit sipping craft beer, cider, or hot chocolate while eating s'mores and listening to frightening tales. Members of Stranger Stories Providence will start off the night before handing the stage over to you. A prize will be awarded for the story that gets the most votes.
Want to be part of the cool kids? Join our PWCVB Partner Facebook page. This is a great place to post and receive updates from your fellow PWCVB members.
IN THE NEWS

There's a lot of great news in the press about Providence and our destination in general. Check out some recent headlines below:  
"Small City, Big Appetite" — Travel + Leisure
"These Are The Best U.S. Cities For Spending 'The Dog Days Of Summer'" — UPROXX
"The 5 Best Places to Travel in August" — PureWow
"Providence, Rhode Island: A Hidden Delight for Queer Travelers" — Man About World
"A Bite-Size Stop in Providence, Rhode Island" — Chowhound
"Did You Know That Providence, Rhode Island is Full of Black History & Culture?" — Essence
"Plant-Based Food Hall Opens in Providence" — Forbes
WHAT'S COMIN' TO THE PROVIDENCE/WARWICK AREA

Sept. 9–11
State Science and Technology Institute
Rhode Island Convention Center
Attendees: 485
Twitter: @ssti_org 
Facebook: ssti.org
Sept. 9–11
Northeast Association of Tax Administrators
Omni Providence
Attendees: 175
Sept. 12–14
American Urological Association
New England Section of the American Urological Association Annual Meeting 2019
Rhode Island Convention Center
Attendees: 300
Twitter: @AmerUrological
Facebook: AmerUrological
Sept. 15–19
Competitive Carriers Association
2019 CCA Annual Convention
Rhode Island Convention Center
Attendees: 1,000
Twitter: @CCAmobile
Facebook: CCAmobile
Sept. 15–18
New England Fuel Institute
New England Fuel Institute Energy Expo 2019
Rhode Island Convention Center
Attendees: 2,000
Twitter: @nefiaction
Facebook: NewEnglandFuelInstitute
Sept. 18–20
National Assembly of State Arts Agencies
NASAA 2019 Leadership Institute
Graduate Providence
Attendees: 150
Twitter: @NASAA_Arts
Facebook: NASAA.Arts
Sept. 21–25
CityMatCH and the Section of Child Health Policy
2019 CityMatCH Urban MCH Leadership Conference
Rhode Island Convention Center
Attendees: 600
Twitter: @CityMCH
Facebook: CityMatCH
Sept. 22–29
2019 Marine Air Traffic Control Association Reunion
Crowne Plaza Providence/Warwick
Attendees: 50
Sept. 27–29
Myriam Groupe Charismatique
Convention Charismatique 2019
Rhode Island Convention Center
Attendees: 1,000