The final days of summer are here along with the students, conferences, football Sundays, and pumpkin-flavored everything. Halloween candy is already filling store shelves and it's almost time to break out your light jackets for those two brief weeks of comfy, cool weather. But first, let's take a look at what's happening at the PWCVB and with you, our partners.
PWCVB UPDATES

We're still promoting our GoProvidence Pass hotel packages as part of our partnership with Rhode Island Commerce and city hotels. Guests who book and stay at participating Providence hotels receive a free $100 Visa Reward card. Those cards can be used at more than 80 participating businesses throughout the city and are a way to help boost small businesses.
Please join us for our next Partner Meeting on Thursday, Sept. 23 at 3:30 p.m. at 110 Grill. Join President & CEO Kristen Adamo to find out more about what's happening now throughout the industry, where we're going and the collaborations and partnerships that are shaping our community. RSVP to Sandra Olson if you plan on attending.
Our marketing team is placing the final touches on the fall/winter edition of the GoProvidence Visitors Guide, which should be hitting the shelves in early October. We'll let you know once it's available in print and digital.
Speaking of fall and winter, please let us know what you've got going on! Our Halloween & Fall in Providence page is live and we're always looking for more seasonal events. Please make sure to add any events or promotions to our online calendar. If you have any questions or difficulties, please reach out to Digital Media Manager Nick Millard.
PARTNER NEWS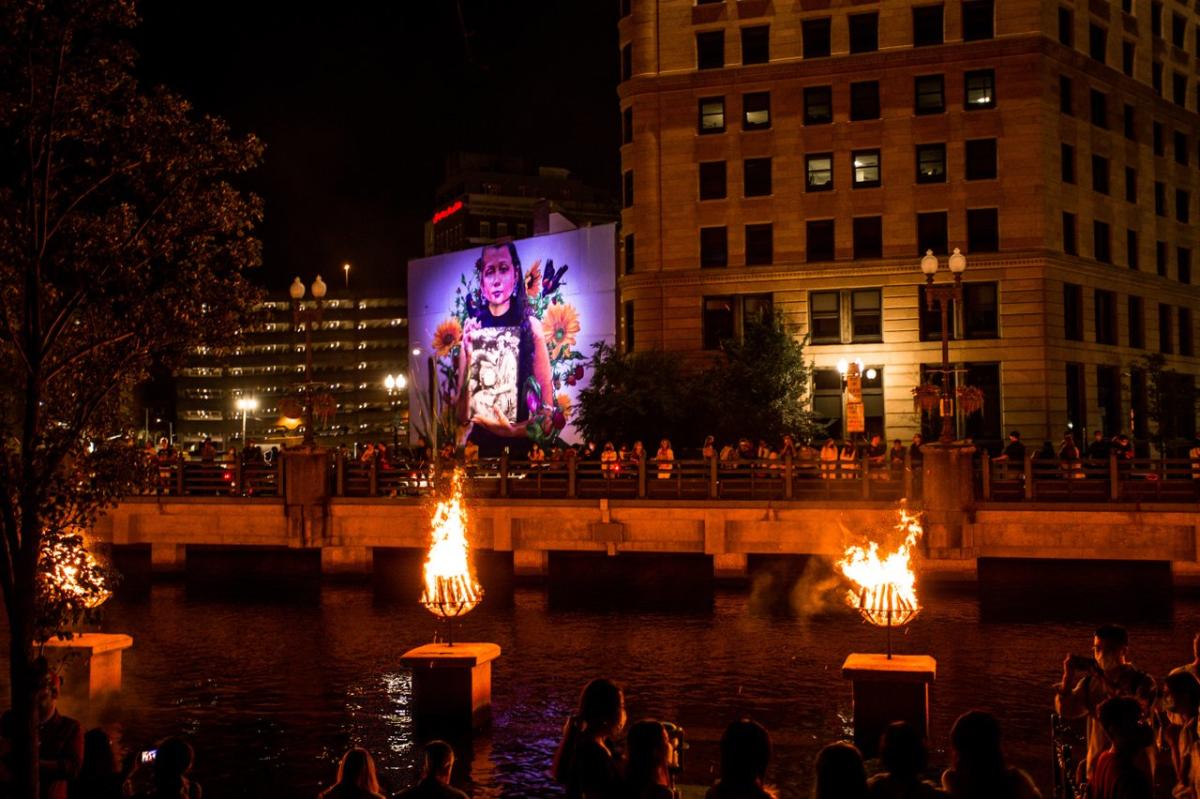 WaterFire made a triumphant return Labor Day Weekend as they produced the first full lighting since 2019. Unfortunately, some bad weather canceled a recent partial lighting but there are still six more lightings scheduled for this season. Check out our WaterFire schedule for all the dates.
We celebrated two long-awaited openings recently as The Beatrice and Reiners Bar & Game Room are now open for business! The Beatrice is a 47-room boutique hotel located in the heart of downtown on Westminster St. The Bellini restaurant will also soon be opening on the ground floor. Another fantastic hotel restaurant also opened on the ground floor of Graduate Providence. The sports-themed Reiners Bar & Game Room brings fun, flavor and the ultimate gaming experience to guests with its immersive sports and socializing experiences, delectable food menu and inventive beverage program.
Meanwhile, the Aloft Hotel is scheduled to open in the Innovation and Design District (aka the Jewelry District) this November. The 175-room hotel will feature a lobby bar along with a rooftop lounge with indoor and outdoor seating. The property is under the Marriott International brand, so it's sure to draw a lot of attention from both business and leisure travelers to a fast-growing area of the city.
Check Out What's Been Cooking on "The Rhode Show"
Partner restaurants, food trucks and caterers all have the opportunity to be featured on "The Rhode Show" each Monday morning. Here's a look at the partners that appeared this past month:
A number of fall and winter dates for "The Rhode Show" Monday morning cooking segment are still available for PWCVB members. Secure your spot through the online form now or email Marketing & Communications Manager Greg Desrosiers for more information. We're also always looking for partners to add to the "on-call list" in the event of a sudden cancellation.
SALES & SERVICES SPOTLIGHT
We're happy to announce an addition to our sales team, Elizabeth Buckley. Elizabeth joined the team on September 6 in the role of business development manager. She'll be charged with uncovering new business from new accounts, helping grow our business as we emerge from the COVID era. This is a return home for Elizabeth as she was a Director of National Accounts here at the CVB in the early 2000s handling the mid-Atlantic market.
Like everyone, the sales and service teams are still navigating an uncertain market. We have learned that the road to recovery will not be a straight incline but a road full of twists and turns. In July, our new lead volume topped July 2019 levels resulting in 42 new group leads for the area. In August, with the emergence of the Delta variant, lead volume softened. The positive learning out of this is we know the demand is there once consumer confidence strengthens a bit. This bodes well for the market.
Go Sports! Congratulations to the RI Sports Commission (RISC), a division of the PWCVB, for a very successful summer. The RISC hosted 12 groups from June to September resulting in 6,769 actualized room nights in area hotels. In addition, the Sports Commission had a pretty decent month of May, with two bookings resulting in 944 actualized room nights. Since returning to action in April, our sports groups have picked up roughly 60% of their contracted blocks. Inclement weather did impact several of the outdoor events during this stretch. Congratulations and thank you John Gibbons and Jonathan Walker for this successful season.
IN THE NEWS

There's a lot of great news in the press about Providence and our destination in general. Check out some recent headlines below:  
"These New England Hotels Opened Just in Time for Summer" — Condé Nast Traveler
"This Providence, Rhode Island, hotel has the only karaoke lounge in the city" — Matador Network
"Down in the Valley" — Hemispheres
"The 15 Best River Walks in the United States" — Fodors
"21 Fabulous Fall Getaways for 2021" — Taking the Kids
"Openings: The Beatrice Hotel is a New Paradigm of Providence Luxury" — BlackBook