Old Man Winter didn't waste any time visiting Rhode Island, bringing plenty of frigid temps and mountains of snow! It may be #SweaterWeather today but, believe it or not, spring is just around the corner and there's no better time than that in the city.
Now, let's take a look at what's happening at the PWCVB and with you, our partners.
PWCVB UPDATES

Providence Restaurant Weeks returned this January and we're thankful to our partners for another successful event! More than 45 restaurants participated and offered some incredible deals for diners.
Another big deal we're excited about is the inaugural Providence Pizza Week, coming this April. Some of you may remember we had plans to kick things off back in 2020 just before the pandemic, but we're ready to go for an even bigger and better launch this year! Be on the lookout for my email about participating, and if you haven't already, start thinking about what sort of wild and tasty pizza your restaurant could offer even if you don't traditionally feature pies on the menu.
Partner restaurants, food trucks and caterers all have the opportunity to be featured on "The Rhode Show" each Monday morning during their cooking segment. A number of winter/spring dates are still available for PWCVB members. Secure your spot through the online form now or email Marketing & Communications Manager Greg Desrosiers for more information. We're also always looking for partners to add to the "on-call list" in the event of a sudden cancellation.
If you have any Valentine's Day specials, St. Patrick's Day fun or any general spring events planned, please let us know so we can share them! And as always, please make sure to add any events or promotions to our online calendar. If you have any questions or difficulties, please reach out to Digital Media Manager Nick Millard.
PARTNER NEWS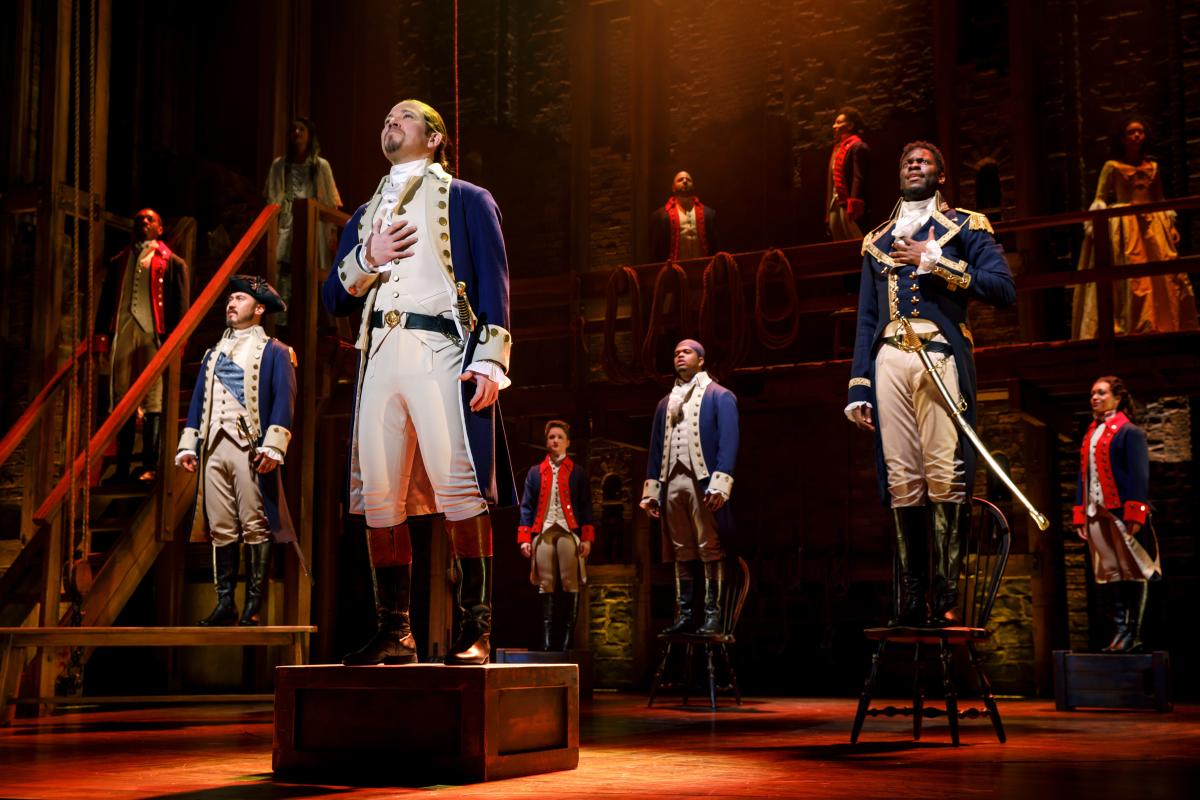 Last year's two-week engagement of "Hamilton" at the Providence Performing Arts Center (PPAC) is estimated to have generated a total direct economic impact of more than $5.5 million, according to research conducted by Advantage Marketing Information. Nearly 47,000 patrons attended the performance, nearly half of which visited from out of state. The patron experience at PPAC was extremely positive. According to one metric used to measure customer delight, PPAC's score of 91.4 out of a possible 100 was higher than the researchers have seen for most organizations.
Roger Williams Park Zoo saw record-breaking attendance of 834,960 visitors in 2021, representing an increase of 23.5% over pre-COVID attendance in 2019. This is the highest number recorded since the zoo began tracking attendance. The zoo also set attendance records for the annual Jack-O-Lantern Spectacular, attracting 168,850 visitors, 20% more than the highest recorded attendance in 2015.
Speaking of family fun events attracting large audiences, get ready for Beyond Van Gogh's visit to Providence. The incredible immersive experience opens at the Rhode Island Convention Center on May 24 and runs through July 8. Tickets are available now at vangoghprovidence.com.
The Providence Flea's Winter & Spring Markets are back at the RI Farm Fresh Market every Sunday from Feb. 6–May 29. Enjoy plenty of free parking, make some incredible finds, and check out all the excitement going on throughout the rest of the building and in the Valley neighborhood. 
Providence's newest hotel, Aloft Providence Downtown, is now open in the Innovation & Design District, overlooking the Providence River. The 175-room hotel is dog-friendly and puts a modern spin on the traditional hotel experience. Head upstairs to Blu Violet, the rooftop restaurant and bar offering incredible cocktails and skyline views.
There's still time to enjoy ice skating and bumper cars at the Providence Rink at the BankNewport City Center. Both are open daily through March. As always, check the weather before heading out.
Over the holiday season, Newport Restaurant Group committed to donating $2 for every gift card purchase to local food banks and area nonprofits dedicated to building a sustainable and local food supply for those in need. In the end, they were able to make a total donation of $52,838! That breaks down to $8,806 for each organization.
On Sunday, March 13 from 10 a.m. to 2 p.m., Hope & Main is hosting a special market for event planners. The market will feature makers who would be ideal suppliers to any event or party. if you're an event planner, venue manager, F&B manager or somebody that's responsible for putting together customized experiences, you're invited and you can reserve your spot today!
SALES & SERVICES SPOTLIGHT
The PWCVB sales team is excited to share the news of two well-deserved promotions. Anissa Ladd was recently named Director of Sales, while Jonathan Walker has risen to Sports Sales Manager for the RI Sports Commission.
The sales team is also keeping busy on the road, recently exhibiting at the following trade shows:
Destination Celebration – Minneapolis, MN
Holiday Showcase – Chicago, IL
MPI New England Education Conference – Mohegan Sun
New York PCMA Chapter Education Day – New York, NY
Nursing Organizations Alliance – Virginia Beach, VA
IAEE Expo Expo! – Philadelphia, PA
While lead volume remains sluggish (down 47% compared to 2019), the team has done an excellent job converting business to definite status. Below is a list of recent wins:
Lead Name
Dates
Contract Rooms
Est. Spend
Attendees
2022 United States Association of Collegiate Fencing Clubs (USACFC) National Championships
4/8/22–4/10/22
473
$340,787.57
1,100
2022 New England Basketball Championship
3/17/22–3/20/22
1,200
$959,414.94
2,000
2022 NAHL Combine (Hockey)
4/28/22–5/1/22
360
$218,877.20
750
2022 USA Gymnastics Region 6 Congress
8/3/22–8/7/22
471
$168,700.55
275
Boston Church of Christ Downtown Marriage retreat
2/25/22–2/26/22
220
$100,175
400
Tall Clubs International Annual Convention 2022
7/1/22–7/9/22
360
$101,440.97
150
2022 JUMP Dance Convention
 
5/12/22–5/14/22
554
$459,605.46
1,500
AWPA Fall Technical Committee Meeting
9/23/22–9/29/22
440
$236,955.83
150
National Energy and Fuels Institute HEAT Expo
9/26/22–9/28/22
550
$481,776.55
1,300
2022 ACP Offshore Conference & Expo
10/16/22–10/20/22
1,633
$2,169,243.59
2,000
AATE 2022 Conference
7/25/22–7/31/22
750
$434,226.80
450
ASCLS 2023 Annual Meeting
6/22/23–7/1/23
3,012
$1,878,061.05
1,000
Antique Fire Apparatus Society
7/11/23–7/15/23
350
$105,997.73
150
NAM National Convention 2023
7/2/23–7/10/23
1,405
$783,036.74
1,000
NASTT 2024 No-Dig Show
4/12/24–4/18/24
2,048
$1,327,520.80
1,000
IN THE NEWS

There's a lot of great news in the press about Providence and our destination in general. Check out some recent headlines below:
"This Small New England City Mixes Highbrow Arts and Lowbrow Fun" — Thrillist
"The 33 Essential Restaurants in Providence" — Eater
"This Underrated New England City Will Pay You To Visit This Season" — Forbes
"Is Your Hometown One of the Best Coffee Destinations in America?" — Fodors Travel
"10 of the Most Romantic Places to Stay in New England" — 10Best
"The Best Rooftop Bars in the U.S." — Tasting Table
"The Best Ice Skating Rinks in the USA" — TimeOut
"The Most Underrated Travel Destinations in the U.S." — Huffington Post