This summer is definitely going to be different for kids and grown-ups alike, but there are still some great programs available online and in person for all ages to have fun and learn at the same time. Whether it's a love for the outdoors, animals, theater, music or art, we've got options. Here are just a handful available in the Providence area.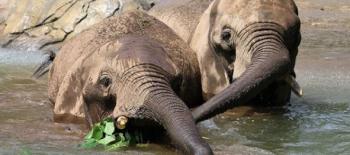 ZooCamp: Digital Adventures — Online
Roger Williams Park Zoo
Ages 6–10
Kids go wild for Roger Williams Park Zoo's ZooCamp. Although RWP Zoo is hoping to be able to have in-person programming at a later date, it's not in the cards just yet. So the zoo is taking all of your favorite parts of ZooCamp and bringing them to you in a hybrid online/offline camp. Campers will spend time with counselors and other campers for live chats and interactive sessions. Crafts, games and songs are just some of the live virtual fun planned.
Aside from virtual activities, each camper will also receive a ZooCamp Adventure Box that can either be shipped or picked up curbside. The box will contain activities to keep kids learning while offline both indoors and out. The camp runs in weekly sessions, now until the week of Aug. 24. Each week has a different theme. I'm pretty sure my kids would be partial to the Animal Defenses and Amazing Animal Athletes weeks! Click here to learn more >
---

Gamm Summer Intensive — Online
The Gamm Theatre
High School Students
If your high school student is a theater enthusiast, you may want to check out Gamm Theatre's Summer Intensive (GSI). This summer, GSI is going virtual with the hopes of also offering some optional in-person meet-ups. This is a three-week skill building and project-based program with master classes led by professional theater artists. The program will end with a performance streamed live on YouTube. Audition videos are required for entry. Click here to learn more >
---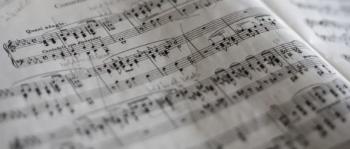 RI Philharmonic Music School — Online
Rhode Island Philharmonic
Adults & Kids (babies, toddlers & big kids)
Let the music play this summer with the RI Philharmonic Music School. The Music School will be offering 21 new online classes with options for all ages. Choose from private lessons, workshops or ensembles available in jazz, rock, blues, African percussion and more. Workshops begin July 13. Sign up for three private lessons and get one free. The possibilities are endless. Click here to learn more >
---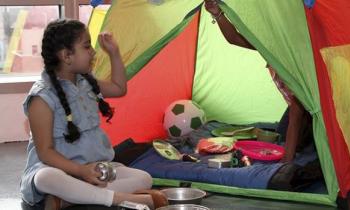 Beyond Camp — Online
Girl Scouts of Southeastern New England
On-site camp is currently suspended, but if you've got a spunky camper on your hands, she can still get a taste of camp life — virtually. During the weeks of Beyond Camp by the Girl Scouts of Southeastern New England, girls will get the chance to experience camp traditions, programs and challenges, all online. Each week has a different theme such as Theater in the Woods and Animal Planet, and you can also choose to purchase a Camp Care Package containing fun Girl Scout items and activities to do while home. Beyond Camp runs from July 6–Aug. 14. Click here to learn more >
---

Summer Vacation Art Camp — In Person
Warwick Center for the Arts
Ages 7–12
If you've got a petite Pavlova or a mini Monet on your hands, Summer Art Camp may be perfect for your little one. This camp is in person at the Warwick Center for the Arts. To keep classes safe and follow all COVID-19 guidelines, each class will be limited to 10 students. Sessions are a week long and each week has a special theme running from July 13–Aug. 28. Dancing, theater and creating comics are some of the fun activities planned. Click here to learn more >
Also check out ...

In Providence you can do your own thing. Sample the latest dishes at a red-hot restaurant. Score a one-of-a-kind find in distinctive neighborhood shops. We've got tons of... continue reading ›