The warmer weather is upon us and summer is around the corner. With that comes the return of the Providence to Newport Ferry, operated again this year by Seastreak. New this year, the 2018 season will be expanded with ferry service beginning Memorial Day weekend through Columbus Day weekend. In addition, there will be later ferry times to coincide with WaterFire and other events, allowing guests to attend popular events in both cities. The beautiful one-hour ride takes passengers down the coast of Rhode Island, under the Newport Bridge and ends on America's Cup Avenue in Newport.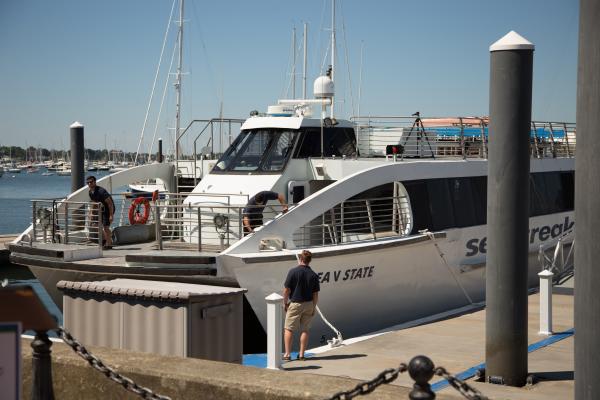 The ferry, Ocean State, has been completely refurbished for the new season and ticket prices will remain the same as last year: $10 for adults and $5 for children, seniors and those with disabilities. Bikes and pets are again allowed on board with no additional charge. Tickets can be purchased online at RideTheBayRI.com, by calling 1-800-BOATRIDE, or on-site at the ferry terminal at 25 India St. in Providence as of May 25. Advanced reservations are strongly recommended. 
Another popular feature returning this year is an agreement for joint ticketing that allows passengers riding Amtrak trains to purchase a ticket that includes the ferry. In addition, there is free RIPTA shuttle service from the Providence train station, the Rhode Island Convention Center and Kennedy Plaza to the ferry landing in India Point Park. 
See below for the 2018 schedule.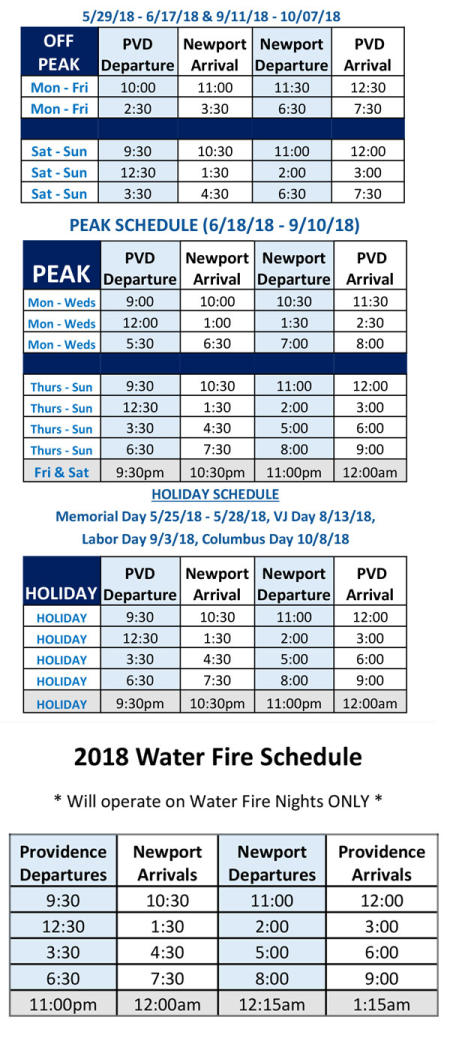 And while you're here, be sure to check out Providence's great restaurants and enjoy the city's attractions, museums and more.