The expression may be "happy wife, happy life" but anyone who has ever travelled with children will tell you it's the small fry who can make or break a family getaway. Here are some activities that will keep everyone entertained.

Big Nazo Puppet Lab (25 Fulton St.)
Tucked away behind Providence City Hall is a creative and colorful explosion of otherworldly fabulousness called the Big Nazo Puppet Lab. The lab serves as home base for the internationally-renowned troupe of visual artists, puppet performers and masked musicians. Visitors are welcome to drop in, see what the studio is working on, and maybe try on pieces of the life-sized costumes.

Hope Street Farmers Market (Lippitt Park, 1059 Hope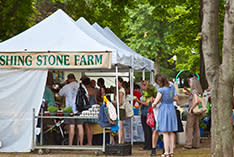 St.)Start your weekend off right with this Saturday morning staple that is part outdoor market, part craft fair and one heck of a block party. An added bonus? The market is conveniently located next to a large playground. The market is open Saturdays and Wednesdays through October, so be sure to get there!

Providence Children's Museum (100 South St.)
Easily recognizable by the colorful dragon that has snaked its way around the building's exterior, the Providence Children's Museum offers many interactive exhibits including "ThinkSpace," which uses hands-on activities to encourage spatial thinking. One very popular portion of the museum, "Water Ways," is currently being renovated, with the reimagined exhibit slated to open November 8. Children can make a splash, while they explore this transformed water play area. Don't worry – smocks are provided.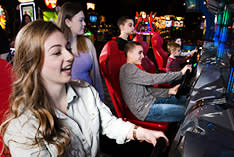 Providence Place (1 Providence Place)
For some tweens and teens there is only one way to spend the day - at the mall. Luckily, Providence Place provides ample dining, shopping and entertainment opportunities for the whole family.

Roger Williams Park Zoo (1000 Elmwood Ave.)
Go wild in one of the oldest zoos in the country. Nestled in the 40-acre Roger Williams Park, the zoo is home to more than 100 species of rare and fascinating animals from around the world and is a leader in environmental education.