PVDFest returns to Providence June 6–9, 2019 with a full slate of festivities. Bringing the family? You'll definitely need to know the location of the PVDFest Providence Mini Maker Faire, housing 30 booths and family-fun work stations.
Get your taste buds ready for the PVDFest Food Village in Kennedy Plaza. With more than 50 food trucks and booths lining the outskirts of the plaza, it may be difficult to choose what to munch on. What about drinks? This year's festival will have 28 outdoor bars. Grab a drink or some food and head to one of the 20 stationary and 4 pop-up stages or peruse the 1,500+ artists. And that's just the tip of the iceberg.
Oh man, you're definitely going to need a map. We've got you covered. Click the map below for a printable pdf or pick one up when you get there. Either way, this will help you navigate the fun and get you where you want to be.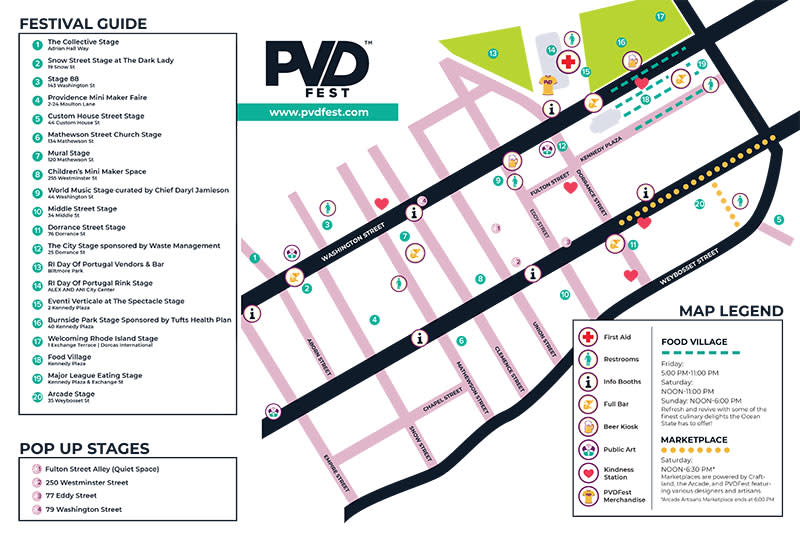 Get More Info ...

Get ready, because here it comes. PVDFest's schedule is out and we want to be sure you don't miss a continue reading ›

PVDFest is Providence's signature arts festival. The city comes alive to celebrate arts, culture, food and more from around the globe and our very own backyard. The various programming... continue reading ›